18 Jul

Update Joomla Website

While working with Joomla, you may need to update it. Updates are important, since it brings new features to the website as well as fix bugs. Let's see how we will get to know that the Joomla version we have needs an update and how to update Joomla website.

Login to the Joomla website as an admin and reach the Control Panel. After that, if Joomla needs an update, then you can see the following message on the Control Panel,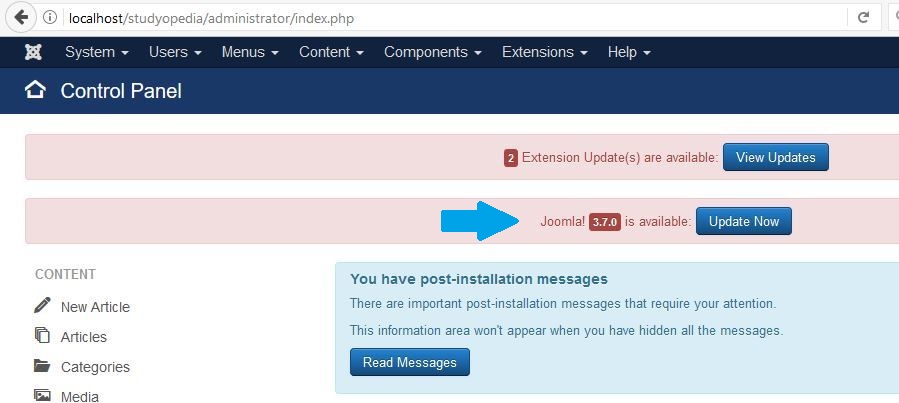 Click Update Now and you will reach the following Joomla Update section. Here, you can see the current version is Joomla 3.6.5 and a new version Joomla 3.7.0 is available.
Click Install the Update to install the Joomla version,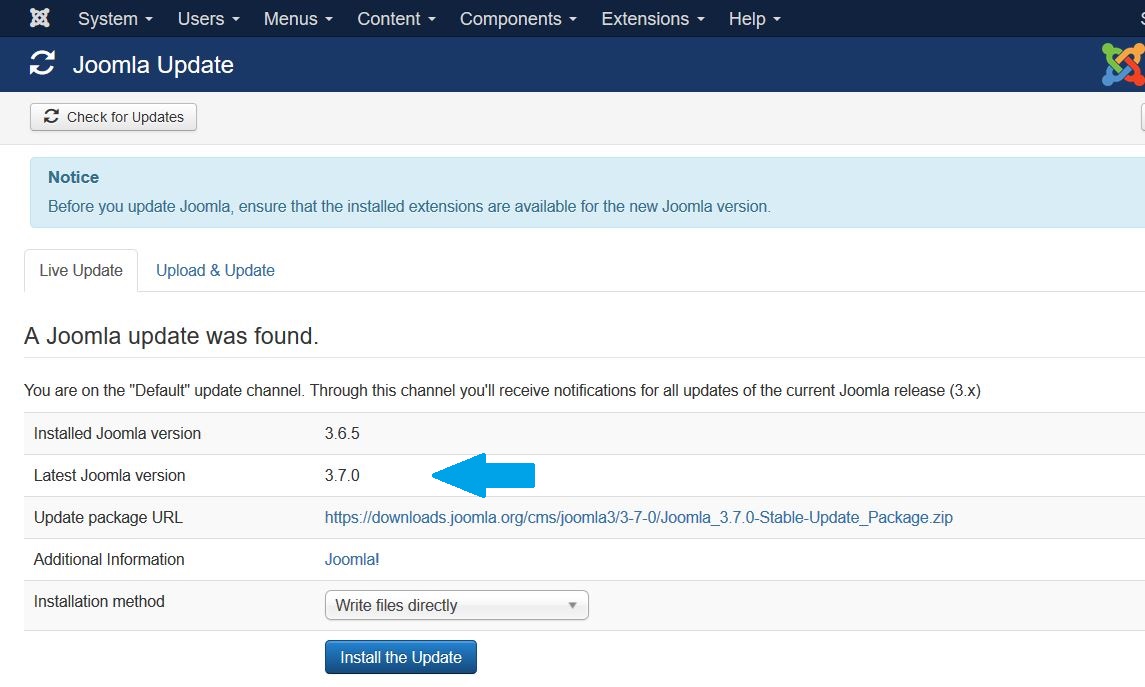 The installation starts as you can in the following screenshot,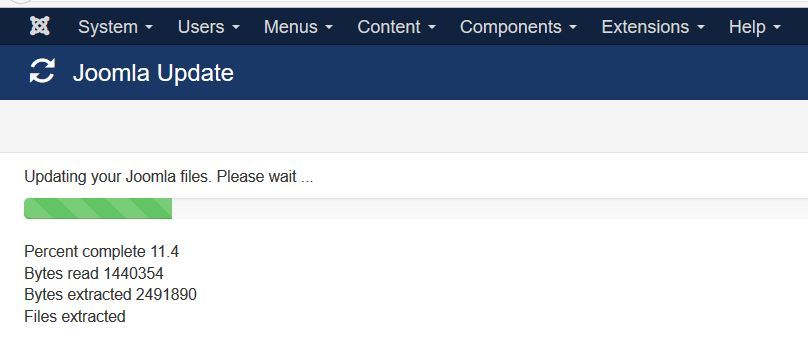 The update completes successfully,
After the installation completes, the following message can be seen, which says Joomla version updated successfully,