18 Jul

Add new Joomla Module

In the previous lesson, we learned all about Joomla modules. Now, we will see how to add new Joomla Module. Add a new module to the Joomla website and add more functionality to your website. For example, adding footer to the website, adding recently published articles, adding most read articles, adding related articles, adding banners to the website, etc.

Let's Learn how to add new Joomla Module to the website. Login to the website as an admin and reach the Joomla Control Panel.

Firstly, reach the module section and click New,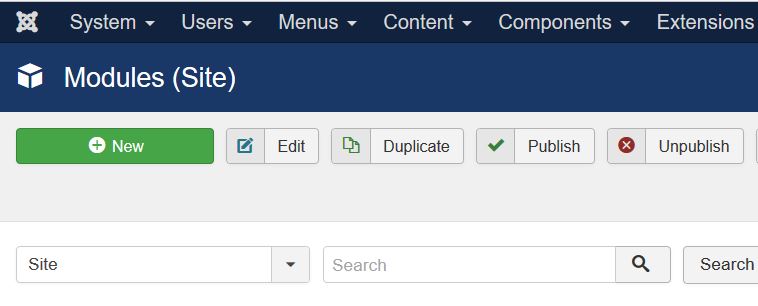 Now, you will reach the module type section. Here, select the module you want to install. The following module types are visible,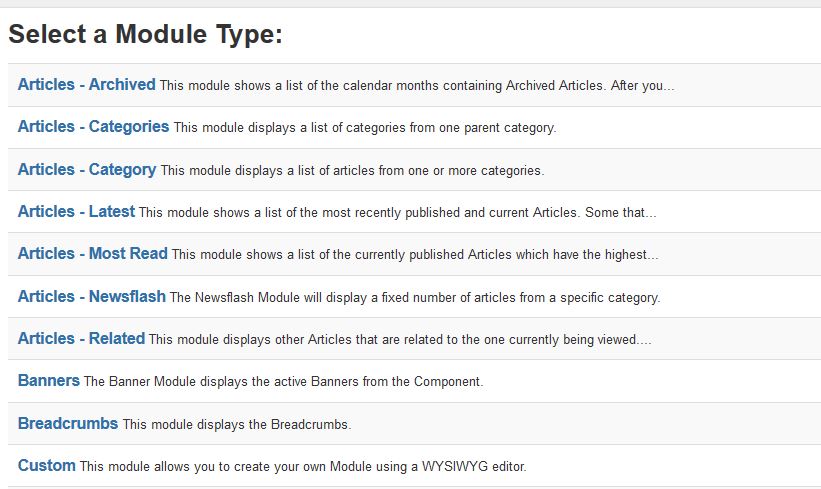 Let's say you want to add the Latest Published Articles on the website, which will show the recently published article on the website on any section you preferred. For that click the Articles – Latest module. This will take you to the settings,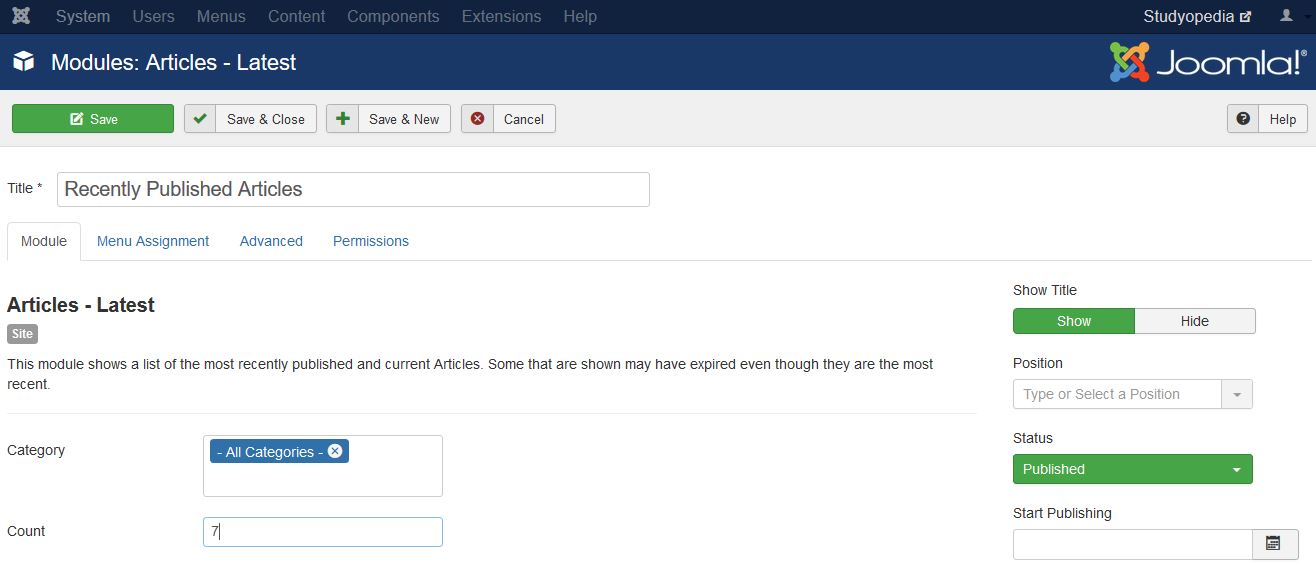 As you can see above, the following fields are to be filled,
Category: Add Category from where the articles will get added. Add a particular category or more than one. It shows all categories as default.
Count: Number of Articles to display on the website. The default is 5.
Featured Articles: Show/Hide Articles assigned as Featured. Use one of the following values: Show, Hide, or Only show Featured Articles.
Order: Order the recently published articles to be shown on the website. It is to be ordered in one of the following ways: Recently Added First, Recently Modified First, Recently Published First, Recently Touched First, Random Articles.
Authors: Filter by author. Use one of the following values: Anyone, Added or modified by me, or Not added or modified by me.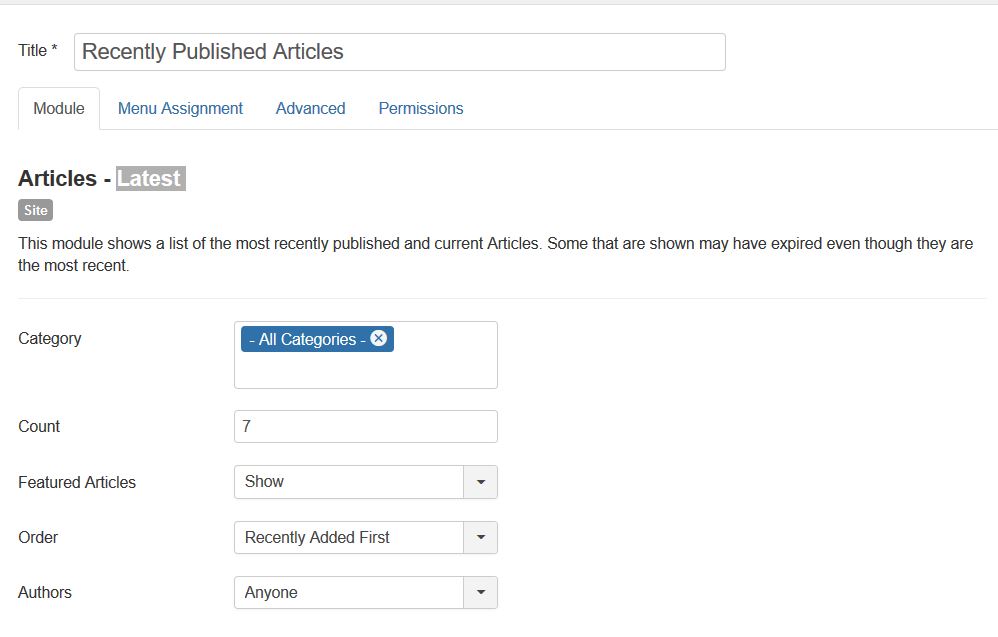 After doing the changes, select the Position to set the region where the Recently Published Articles section will be visible on the website.
Here, we will set our Latest Articles module region on the website,