17 Jul

Joomla Login as Admin

For developing a website and updating it, you need to be the administrator (admin) of the website. We created administrator and password credentials while installing Joomla. Now, we will learn how to reach the Joomla Login section. After reaching, we will login to the website and reach the Joomla Control Panel.

Now, after reaching the first page, you can now see it is first asking for admin login and password. If not, go to,
localhost

/

studyopedia

/

administrator
Here's the screenshot showing the login,  where we've added the username as well as password,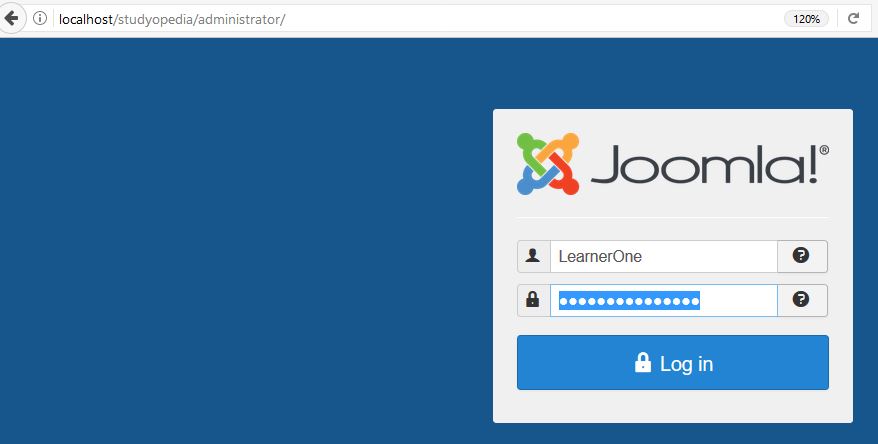 So, add it and press Login. Here, we need to add the username and password and if the credentials are correct, you will login to the website successfully.
In the next lesson, we will see what will happen when an administrator logins to the Joomla website for the first time. Yes, Joomla dashboard i.e. Control Panel will be discussed.