17 Jul

Joomla Website First Page

After installing Joomla successfully, now you can easily access your Joomla website. Initially, the homepage of the website will be visible, with a default theme installed. Joomla website first page can be seen now.

If you want to reach the website first page anytime, then go to your project link and press enter,
http

:

//localhost/studyopedia/
The website first page is visible,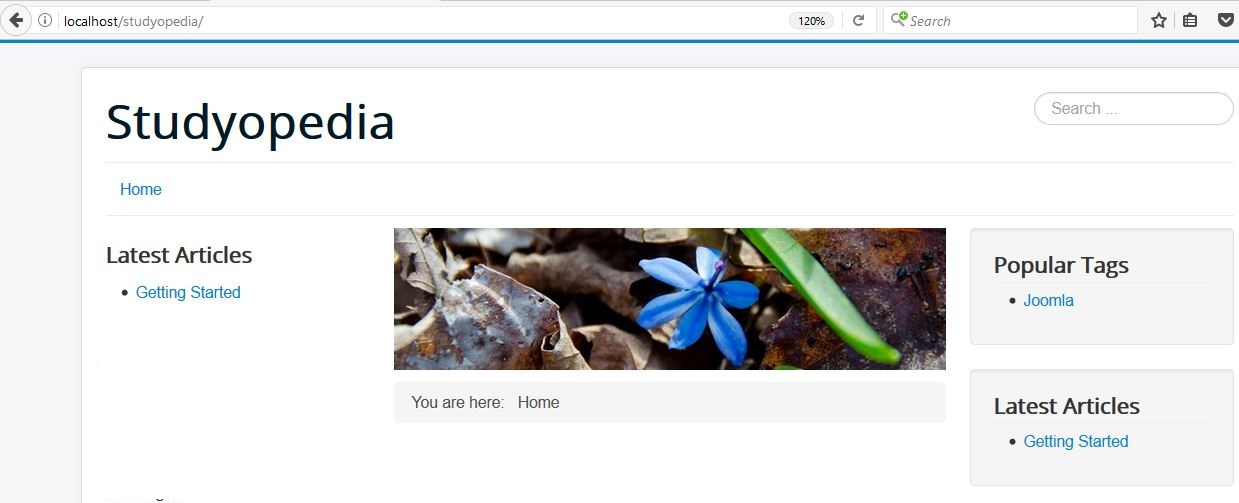 Right now, we have some sections on the website i.e. header, site title, sidebar, search box, banner, etc.
In the next lesson we will learn how to login to the Joomla website for the first time as an admin.