18 Jul

Customize Joomla Template

The Customize template feature allows editing or creating new files in the template. Click on any of the available template and some tabs will be visible, which allows you to customize and get more information about the template. Customize Joomla Template easily with the following settings.

Login to the Joomla website as an admin and reach the Joomla Control Panel. Now, go to Extensions > Templates > Templates,

Now, the templates are visible, let's say you need to customize the Beez3 template.
Click Beez3 Details and Files as shown below,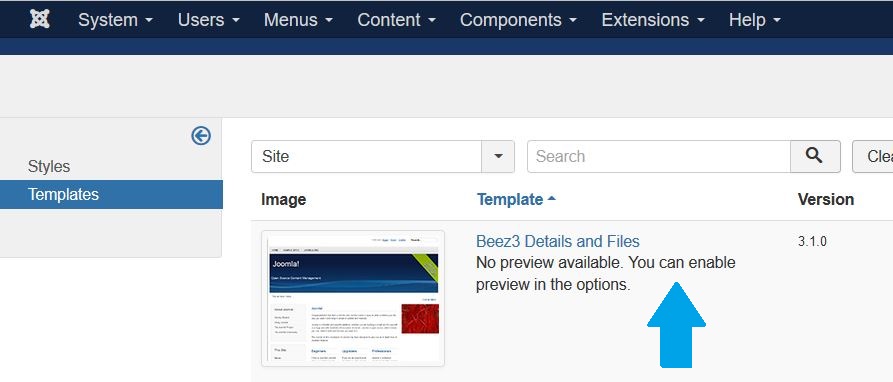 Now, you've reached Customize Joomla Template section. Here, three sections are visible: Editor, Create Overrides and Template Description,
Editor
On the left of the Editor section, all the template files are visible, with the CSS, HTML, and JavaScript files. To edit, click any of the file, for example, we selected index.php file as shown below,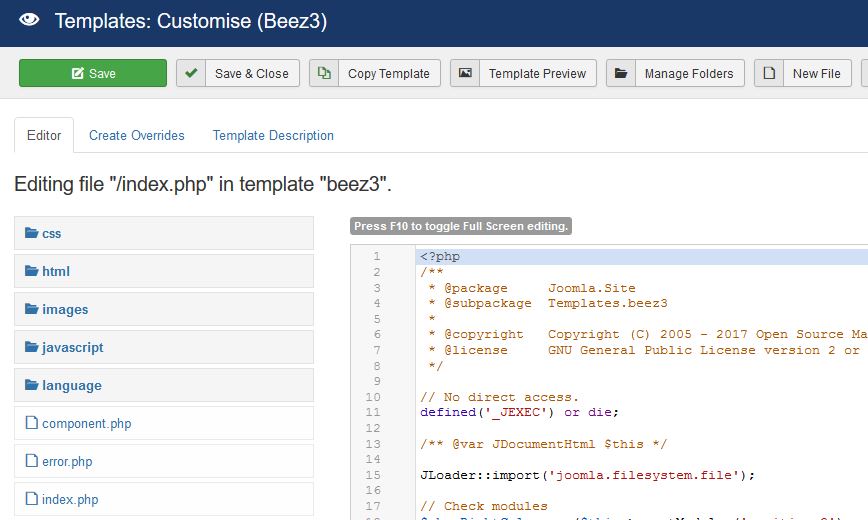 Create Overrides and why we need override in Joomla
Easily override a new template if you need to edit it. The create overrides section allows you do that.
Working with Joomla requires you to edit the Joomla core files. If you will edit the core files directly, then you'll lose the change in the next site update. The correct way is to use an override. An override is defined as a file or database entry that is loaded instead of the normal core file.
On the left you saw Editor section, just on its right you can see the Create Overrides section. It is situated in the center and consist Modules, Components and Layouts.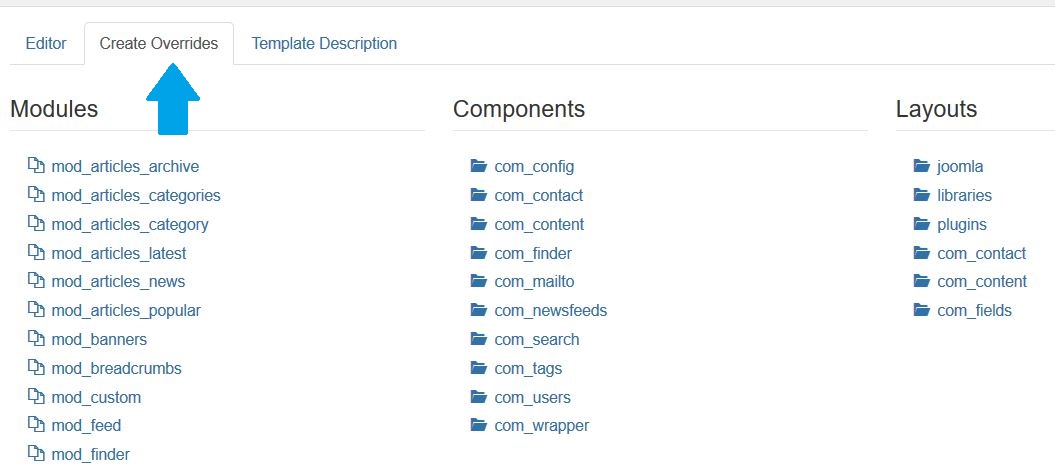 Click on any of the component, let's say we clicked com_content component. On clicking, some sub-components are visible as shown below,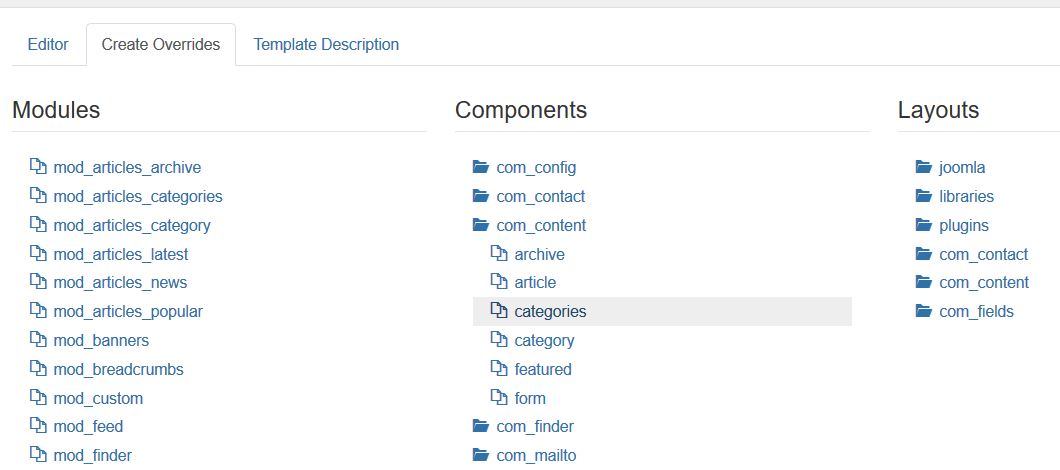 Select any one as shown below, we're selecting sub-component categories. On selecting, the following message is visible: Successfully created the override,

Templates Description
It provides the description of the template,