18 Jul

Delete Joomla Category

In the previous lesson, we learned how to add a new category to Joomla website. Categories can be easily deleted in Joomla. You may not need a category for some reason and wish to delete it. Delete Joomla category by reaching the Categories section.

Login to the Joomla website as an admin, go to Joomla Control Panel  > Categories,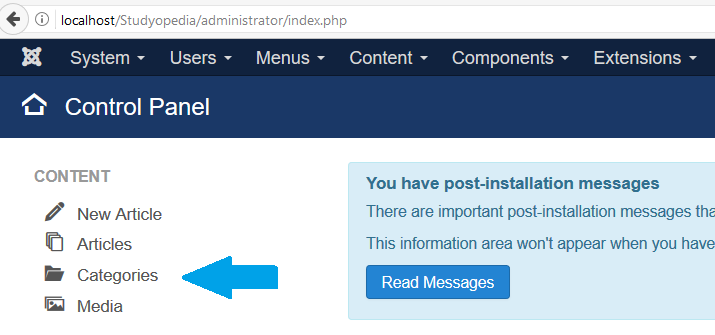 Now, two categories are visible, Uncategorised and Sports. Select the category you want to delete.
Let's delete the Sports category as in the following figure. Click Trash after selecting the category,