18 Jul

Joomla System Settings

Joomla System Settings are the configuration settings where you can add the folder path for logs. With that add the name of the help server, which you will be shown when you want the help screen display.

To read the System Settings, login to the Joomla website as an admin, and

Go to System > Global Configuration

Now, you will reach the Global Configuration section, wherein all the configuration options are visible i.e System, Site, Server, Permissions, etc.
Under that, click System tab,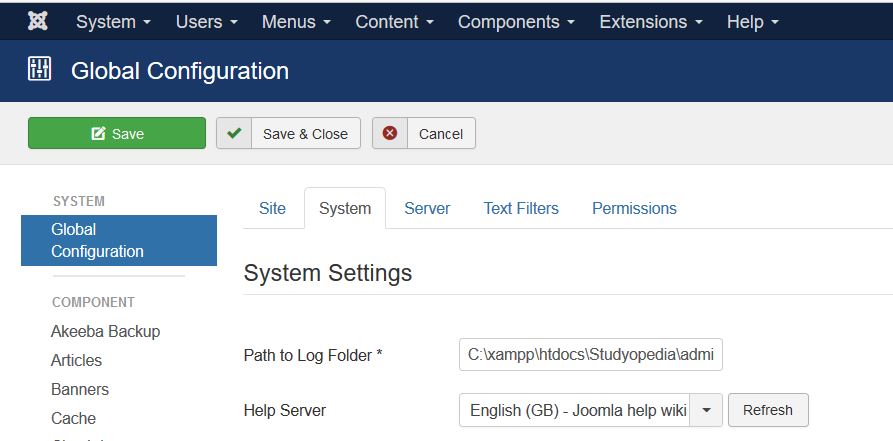 From the Joomla System Settings, you will reach the section where the following fields need to worked with,
Path to Log Folder: Log folder, add the website folder path here.
Help Server: The name of the help server, to get the help screen displays.