25 Jul

Magento Dashboard UI

In the previous lesson, we learned how to login to the Magento Store as an admin. Aftre login, you will reach the admin panel i.e. the Dashboard. Here's the Magento Dashboard section, which is what you will see, when you will successfully login as admin.

The dashboard section gives all the options to administrator for developing amazing online store.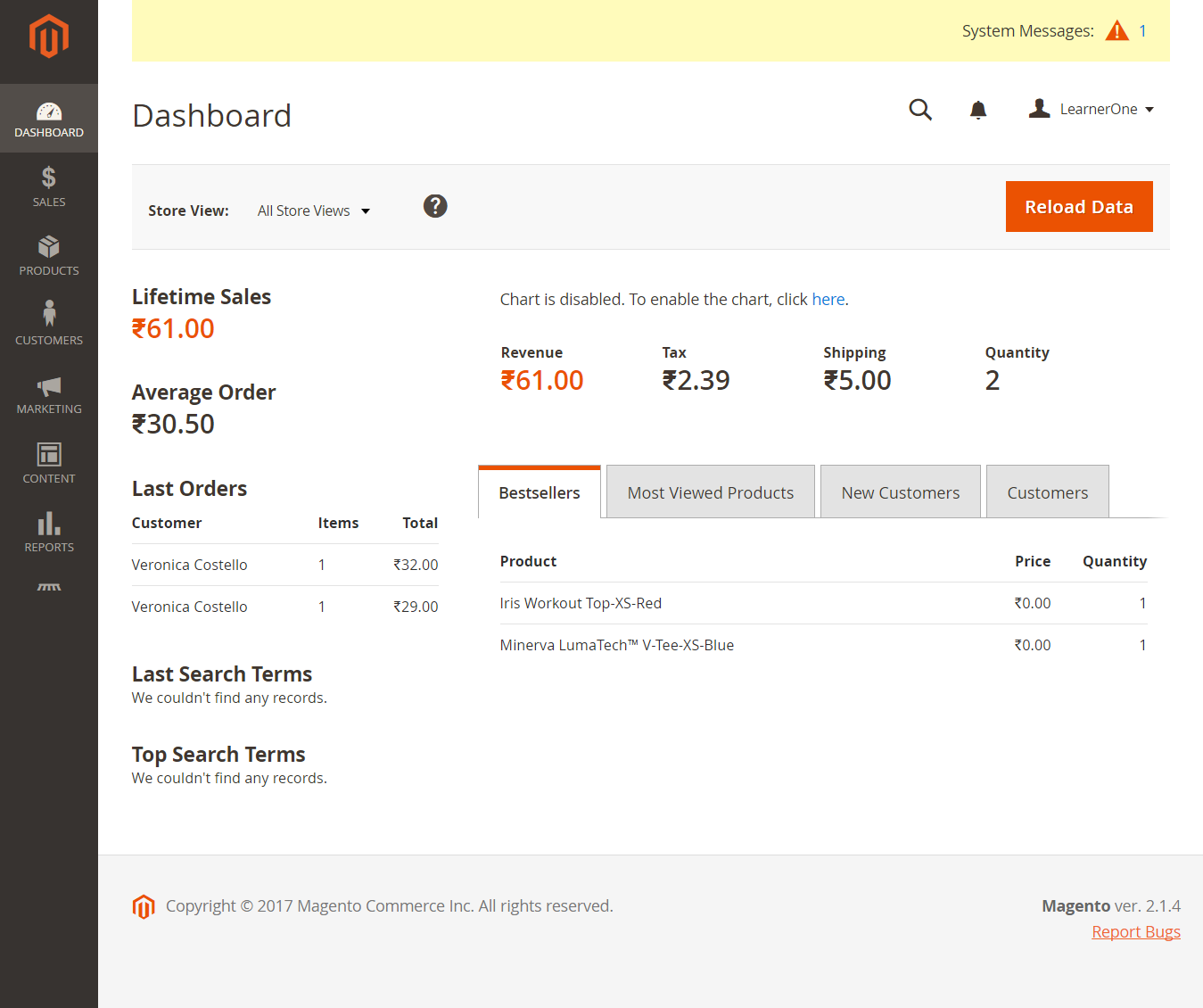 It is having the following sections,
System Messages
It shows key messages generated by system. If the message is of utmost importance, then it will be visible like a notification, which you can click and read.
Left menus
It shows the menus that helps administrator to develop the store. The menus include the following, SALES, PRODUCTS, CUSTOMERS, MARKETING, CONTENT, REPORTS, etc.
Last orders
It shows the recent orders on the dashboard section itself making it easier for users check the last orders and other information such as order amount, order customer, order-id, etc.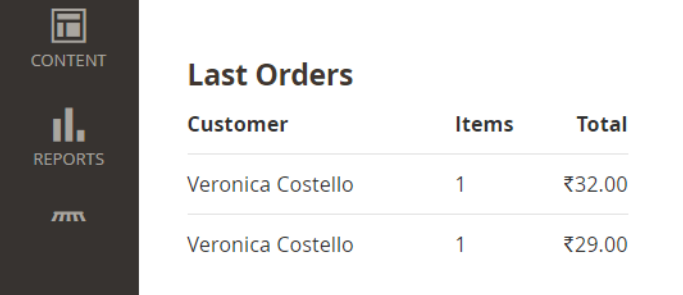 In the next lesson, we will learn about the Magento Dashboard left menus.