26 Jul

Enable Captcha on Magento Customer Registration

One of the methods to avoid spamming on the website, is to allow Captcha on registration of customers. Captcha can also be enabled on Forget Password. Let's learn how to enable Captcha on Magento Customer Registration.

These settings will allow you to easily avoid spam.

Login to the store as an admin and reach the Magento Dashboard.

Go to STORES > Configuration.

After that click CUSTOMERS tab.  Then under Customer Configuration, reach CAPTCHA,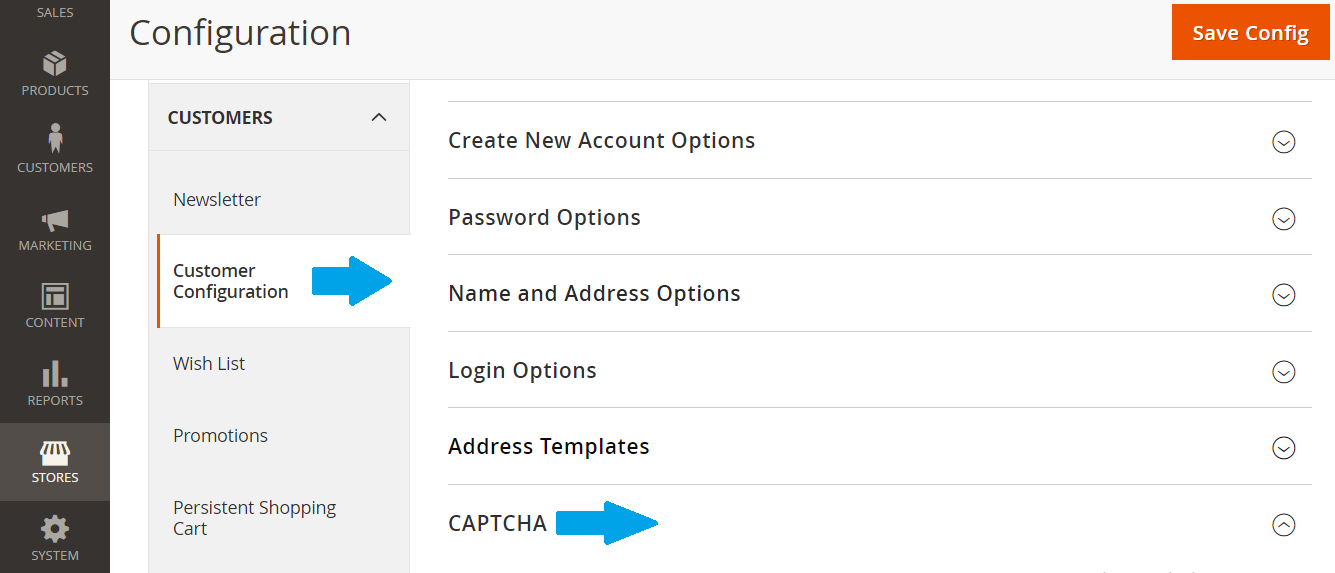 Now, we will allow CAPTCHA for Create User form and will also enable Yes for Enable CAPTCHA on Storefront,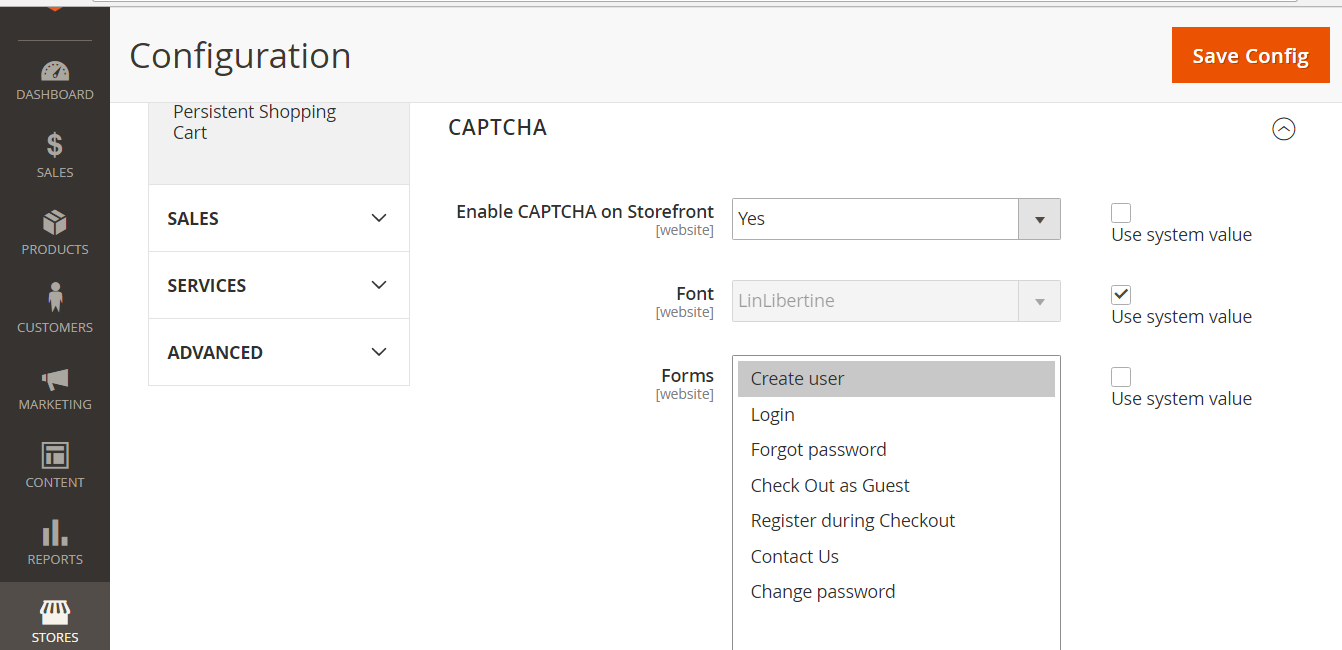 After enabling the settings for Captcha, click Save Config.
Now, you can see on Captcha on the Create an Account page.