26 Jul

Change Magento Store Startup Page

Being the admin of the website, you definitely want sections to ease your work whenever you login to the Magento store. The default is Dashboard section, which is definitely good, but you can change it easily. Here, we will learn how to change Magento Store Startup Page.

Let's do it!

Login to the store as an admin and reach the Magento Dashboard.

Go to STORES, then Configuration. After that go to Admin tab and click on it.

Now, you can see the Startup page easily as shown below,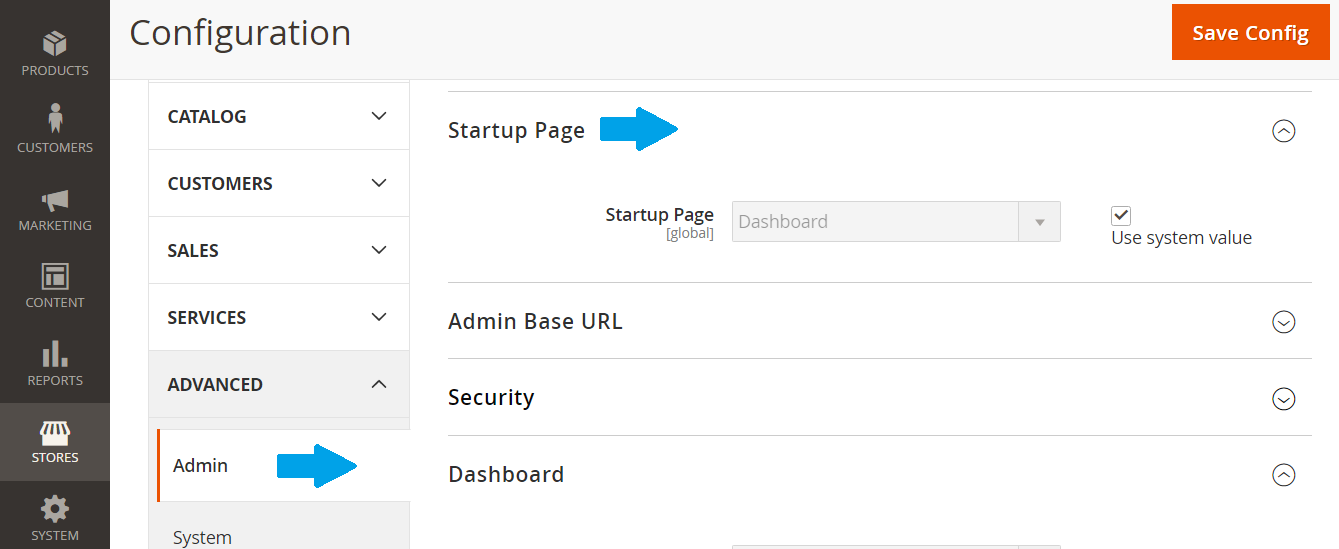 Now, let's say you want Catalog under PRODUCTS menu to be visible whenever you login as admin.
For that, uncheck the System Value option and from the drop-down list, select PRODUCTS, then Catalog as shown below,