25 Jul

Delete Magento Block

In the previous lessons, we learned what is a block and how to add a new Magento Block. Now, let's say you do not need a block and want to remove it. Easily delete Magento Block, with a one step process. We will also see where to edit a block.

Deleting a block is quite easy, login to the store as an admin and reach the Dashboard.

Go to the block section through CONTENT > Blocks.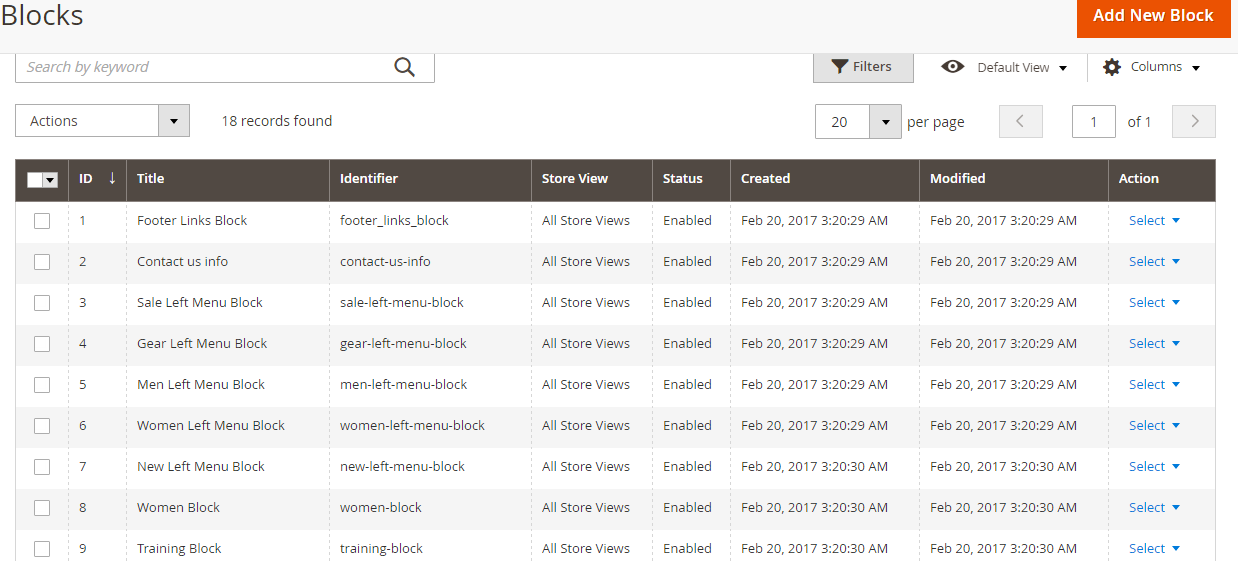 Now you can see above all the blocks are visible.
Go to the specific block and click Select under Actions column. On clicking, the Delete option can be seen as in the below screenshot.
Click on Delete to delete Magento block or Edit to edit,