26 Jul

Configure Magento Free Shipping

Here, we will learn about Magento Free Shipping. Customers buying your product need the product to be delivered at the address they mention under shipping address.

For delivering the products, shipping cost is incurred and to be paid by the customer itself, which we saw in the Flat Rate Shipping method lesson. But, sometimes if you buy products at a condition, then there is no need to pay for shipping, for example, products bought in bulk, products bought above a particular amount, etc.

Another example, 10 T-Shirts bought, products bought above $100, etc.

In this case, you don't need to pay for shipping cost and the products gets delivered to your address by paying only the products purchased cost.

Here, we will set conditions for Magento Free shipping,

Login to the Magento store as an admin and reach the Dashboard,

Go to STORES, then Configuration.

Under SALES tab, go to Shipping Methods. Now, you can see shipping methods, such as Free Shipping, etc.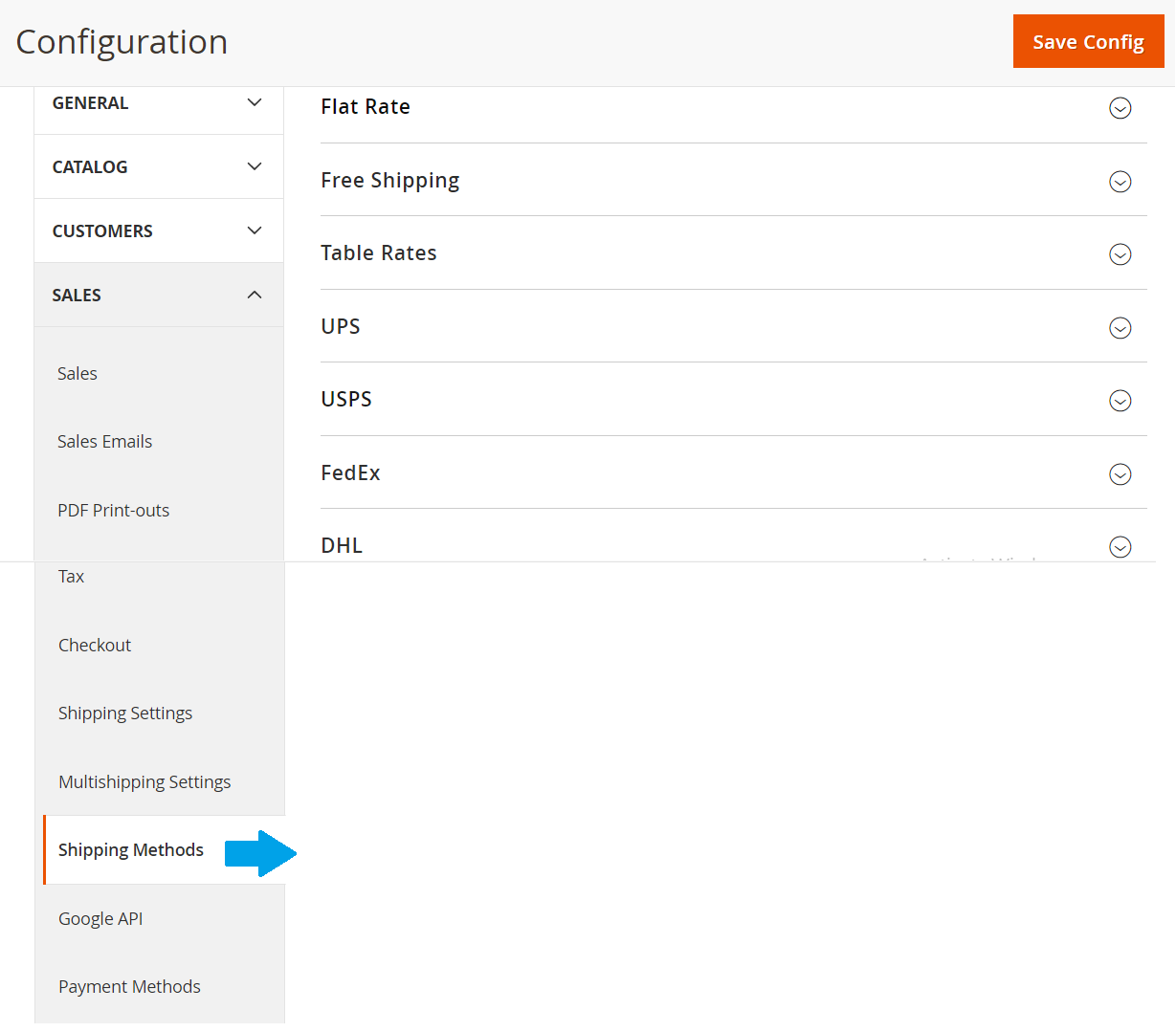 Now, you can see the settings under Free Shipping.
Enable the settings and work it accordingly.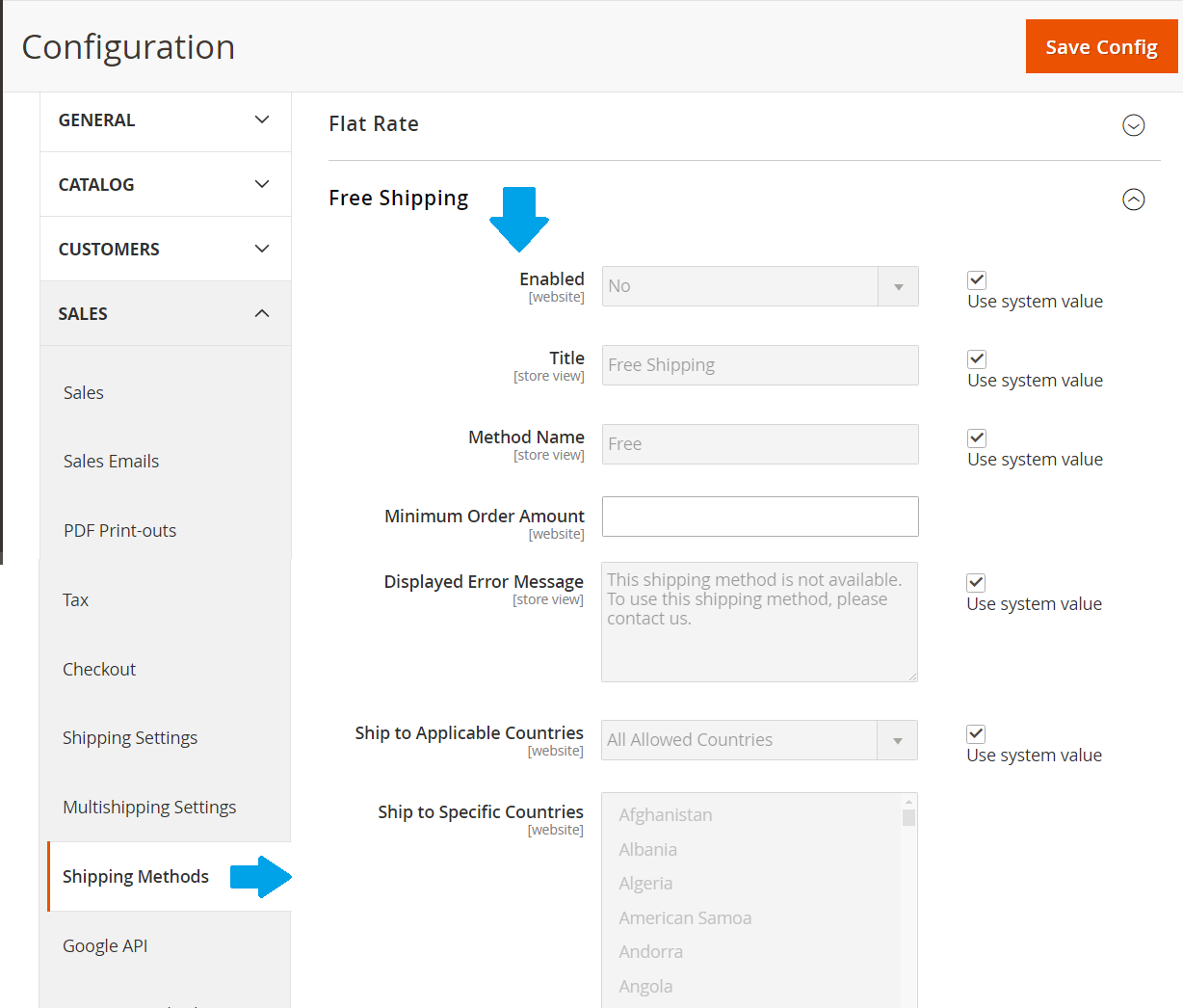 Above, set Enable to Yes and let's learn about the Minimum Order Amount functionality with an example,
For example, a customer with get free shipping only if the minimum order amount is $150. So, above set the Minimum Order Amount and allows your customers to avail free shipping for orders equal and above $150. Also, allow for which countries you want to allow free shipping rates.  
To get Free Shipping, customers may think of buying more than a particular amount and in turn increase the sales and create wonders for your Magento Store.