26 Jul

Allow Guest Subscription for Magento Store

Definitely, we all want subscribers for our website. You can allow guest subscriptions for your store too. These subscriptions will help in retaining customers. Learn how to allow guest Subscription for Magento Store

These settings will allow you to easily allow guest subscriptions,

Login to the store as an admin and reach the Dashboard.

Go to STORES, and then click Configuration.

After that click Newsletter tab, then select Yes for the field Allow Guest Subscription,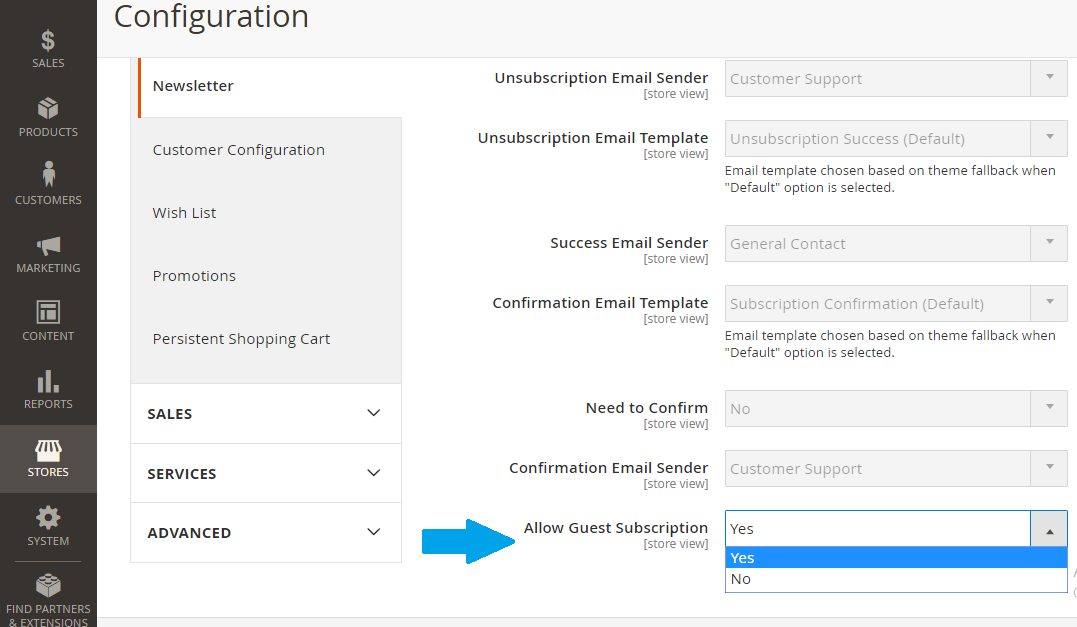 After allowing subscription above, click Save Config.