25 Jul

Add new Magento page

Add new Magento page such as AboutUs, Team, Portfolio, Services page, etc. Here, we will see how to add a new page. We will also learn how to enable Search Engine Optimization (SEO) for your page and changing the design, etc.

Login to the website as an admin and reach the Dashboard.

Go to CONTENT menu and click Page under Elements section.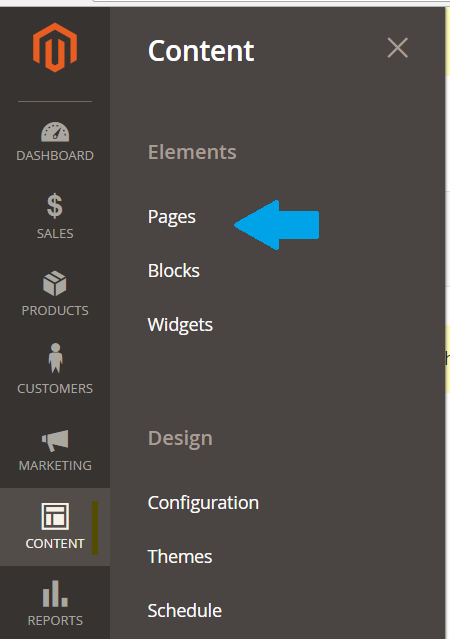 Now, we will reach the Magento pages section, which we saw in the previous lesson, wherein all the pages are listed.
There itself, you can see Add New Page, so click on in the following screenshot,

A new section opens up, wherein you can see some options such as Enable/ Disable page anytime, Search Engine Optimization (SEO), custom design update, etc. Here are the sections visible,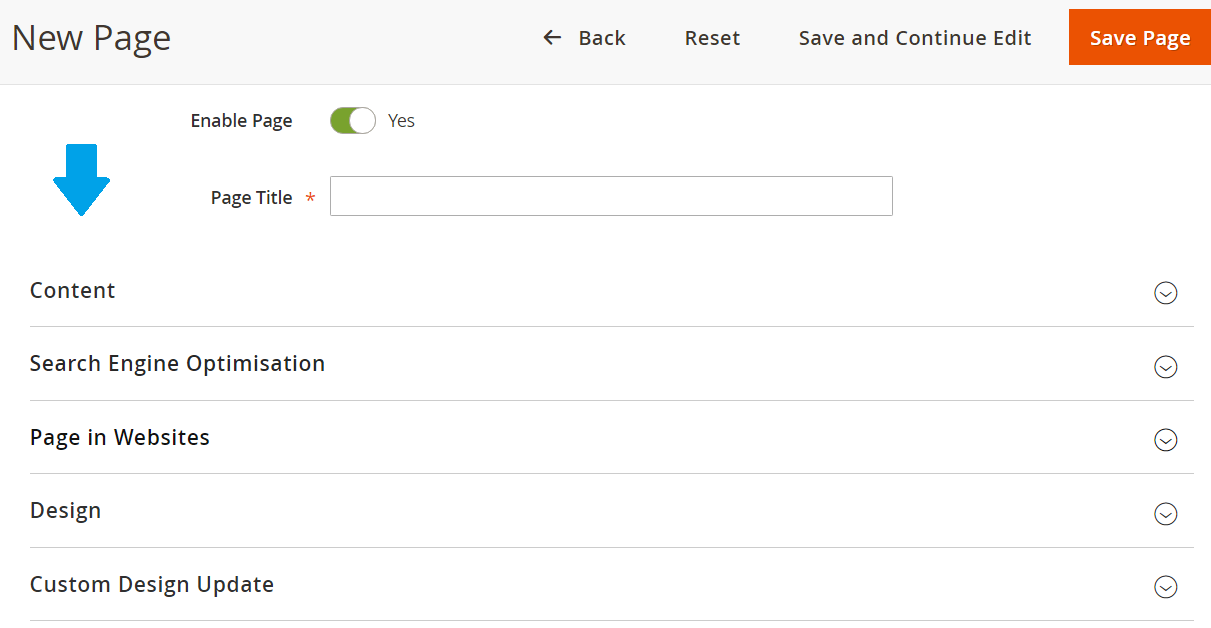 Now, we will add some options here for our new page, Team,
| Field | Value | Description | |
| --- | --- | --- | --- |
| Enable Page | Yes | Enable or Disable the page | |
| Page Title | Our Team | Add page title | |
| Content | | | |
| Content Heading | Team Members | Add the heading | |
| Editor | | Add team page content here | |
| Search Engine Optimization | | | |
| URL Key | Team | Part of URL, IT should consist of lowercase characters and to separated words, use hyphens, | |
| Meta Title | Our Team | Add page title | |
| Meta Keywords | Team, Store, Members | Add keywords here | |
| Meta Description | Our team members that made it possible to create and manage this store with so many products and registered users. | Add page description here | |
| Page in Websites | | | |
| Store View | All Store Views | Store Views | |
| Design | | | |
| Layout | 1 column | Set Layout here | |
Here's the screenshot,