24 Jul

Magento Customers List

In the previous lessons, we learned how a customer can register and login to the Magento Store. Now, we will see being an admin of the website, how to check the list of all the customers of our Magento store i.e. Magento Customers List. Customer Tom created in the previous lesson will also be visible here.

To check the customers list, Login to the store as an admin and reach the Dashboard.

Go to Customers > All Customers,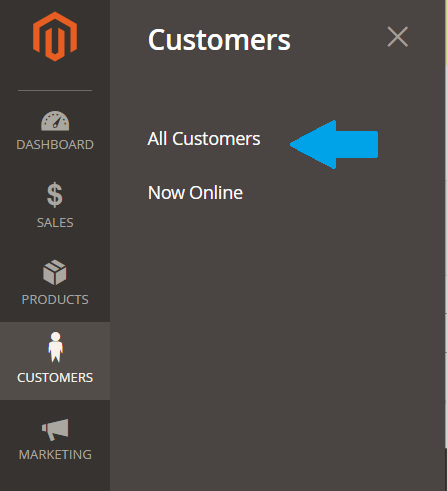 After reaching the All Customers section, you can see the list of customers is visible,

Above you can see the information about our customer is visible.
If you want to check that which customers are online right now, then
Go to CUSTOMERS, then click NOW ONLINE as shown below,