24 Jul

Magento Customer Login

In the previous lesson we learned how a customer registers on the Magento store. Customer Tom created an account successfully. Now, we will learn about Magento Customer Login i.e. how the customer can login to the Magento store on the next visit.

To login to the store, go to the store first page, i.e.
http

:

//localhost/Studyopedia
Reach the store home page and click Sign In as shown below,

Now, you will reach a section, Customer Login.
Enter credentials i.e. Email and Password and click Sign In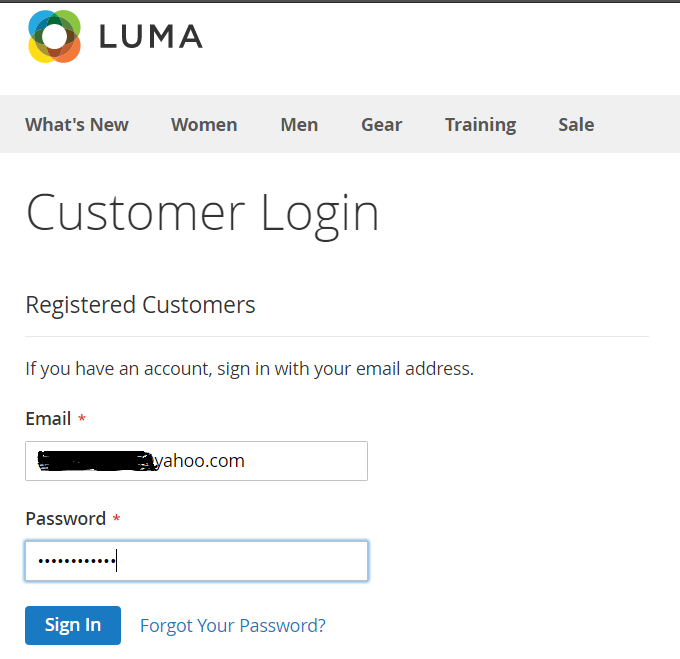 In the next lesson, we will learn how to easily check the Customers list being the admin of the store.