25 Jul

Magento Search Terms

With Magento Search Terms section, you can easily check what the customers as well as guests and visitors searched on the website. Analyzing the search terms of your store, would help you in knowing what the customers visiting your website actually wants.

To reach the section where you can find the search terms i.e. search query, login to the store as an admin and go to MARKETING, and then under SEO & Search, click Search Terms,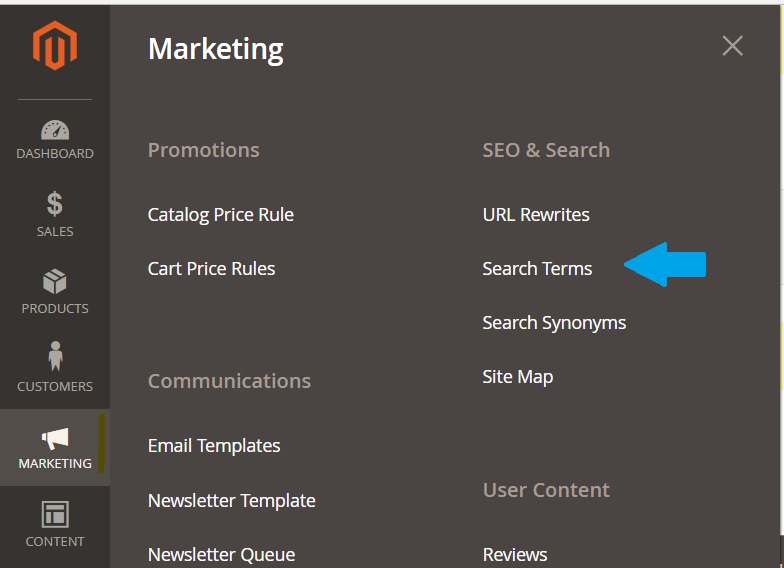 Now, you can see the search terms, whatever your customers searched on the website.

Use the Magento Search Terms information to plan for your store i.e. which products are in demand, and whether users are getting useful results on typing a query on the store.
In the next lesson, we will learn how to add synonym group to show users the search results on the basis of synonym of the product.