25 Jul

Check Magento Pages

Pages are needed for every website or store. The page can be an AboutUs page, or Terms page, or any other page. To reach the Magento pages section, where you can see all the pages, follow the below steps,

Login to the store as an admin and reach the Magento Dashboard.

Go to the Magento Left Menus and click the CONTENT menu.

After that click Page under Elements section.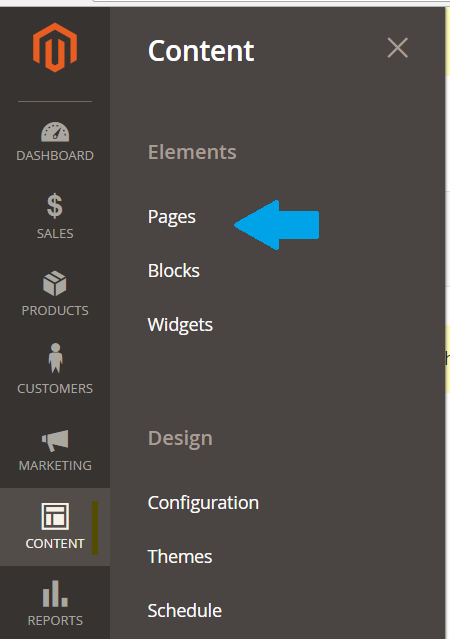 Here, you can see the pages are visible,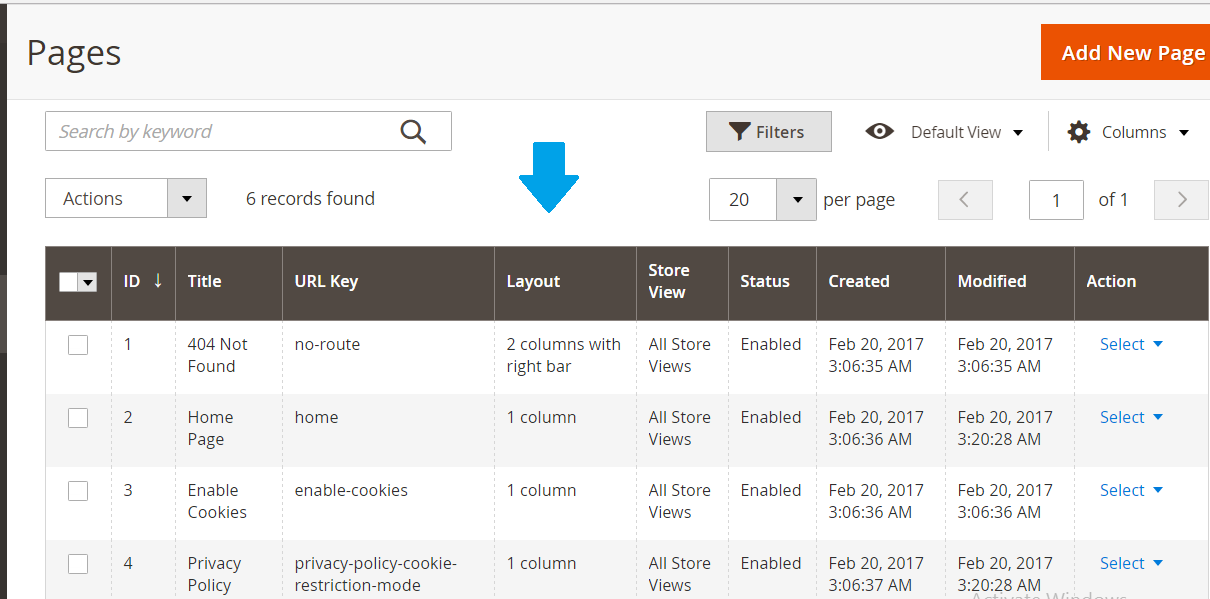 Above, the pages are visible with some useful attributes, such as when they were created, modified, layout, and the URL key. With that, other options to view, edit, or delete the page is also available under Action columns Select dropdown.
In the next lesson, we will learn how to add a new page to the Magento Store.