26 Jul

Change Magento Admin Base URL

For security purposes, you may want to change the admin path as well as the admin URL. This can also be done if you want custom URL and path, to keep both the key processes separate. Learn how to change Magento Admin Base URL.

To reach these settings,

Login to the store as an admin and reach the Magento Dashboard. Go to STORES, then Configuration.

After that go to Admin tab under ADVANCED and click on it. Now, you can see the Admin Base URL section easily as shown below,

Under Admin Base URL, you need to set the path and URL as shown below. But first uncheck the Use System Value, so that you can select Yes,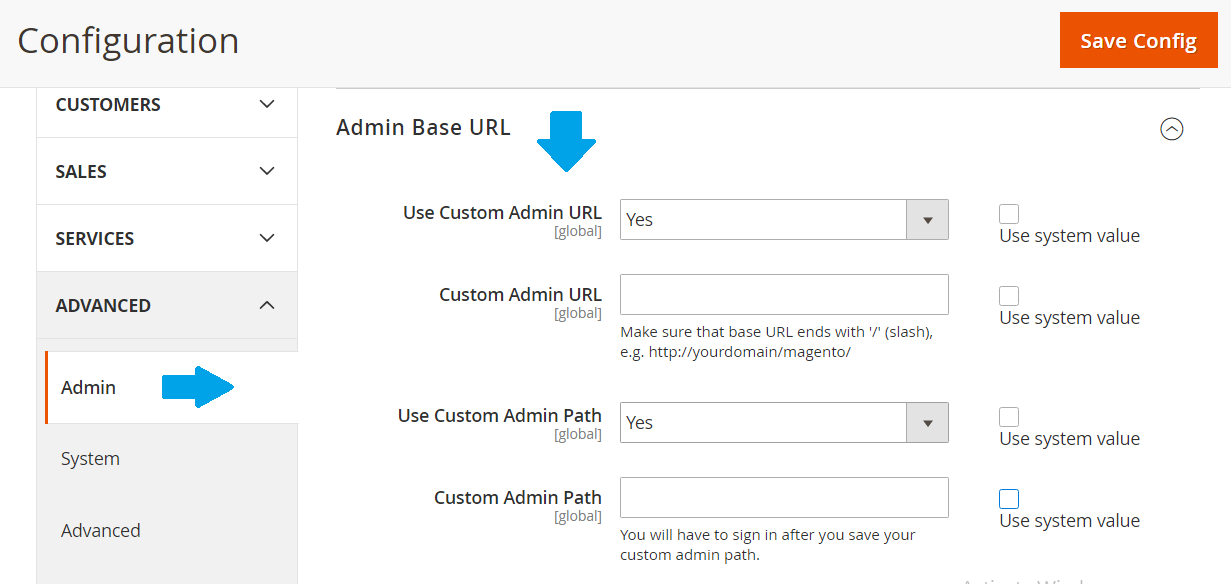 After adding, click on Save Config.