26 Jul

Enable Guest Checkout for Magento Customers

Easily enable Guest Checkout for Magento customers who do not want to register first.  These settings will allow you to enable Guest Checkout under Checkout Options.

Login to the store as an admin and reach the Magento Dashboard.

Go to STORES, and then click Configuration.

After that click SALES tab.  Then under Checkout, reach Allow Guest Checkout,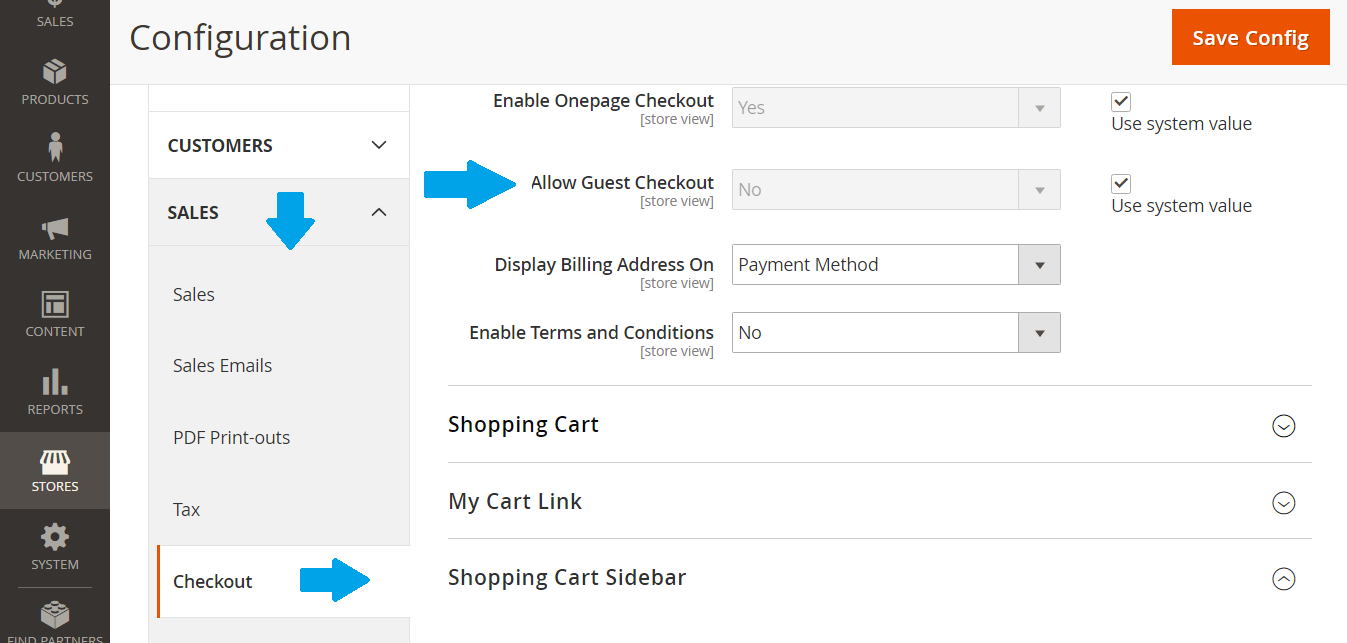 Now, uncheck System Value and enable Yes for Allow Guest Checkout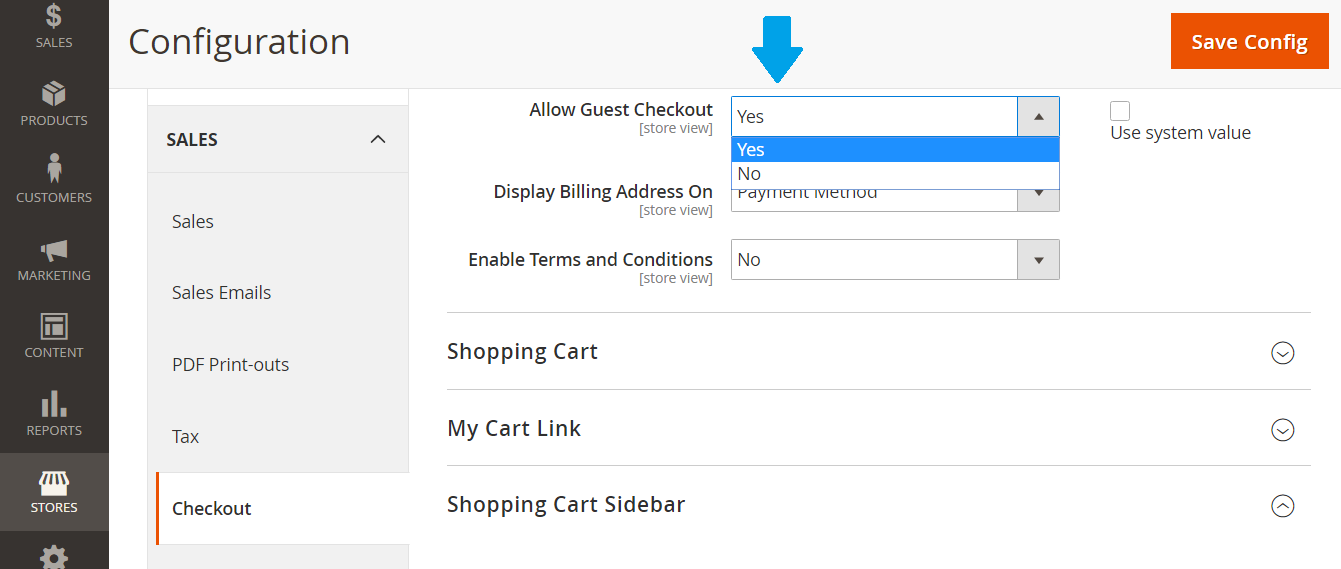 After enabling Yes, click Save Config to save the settings.