25 Jul

Check Magento Store Reviews

Reviews are the feedback given for the products purchased by customers. New users, check these reviews before buying a product on any online store. If your product has good reviews, then your sales will definitely boost up. Here, we will learn how to check Magento Store Reviews.

Easily check all the reviews about your products at a single place in the Reviews section. To reach,

Go to MARKETING > Reviews under User Content as shown below,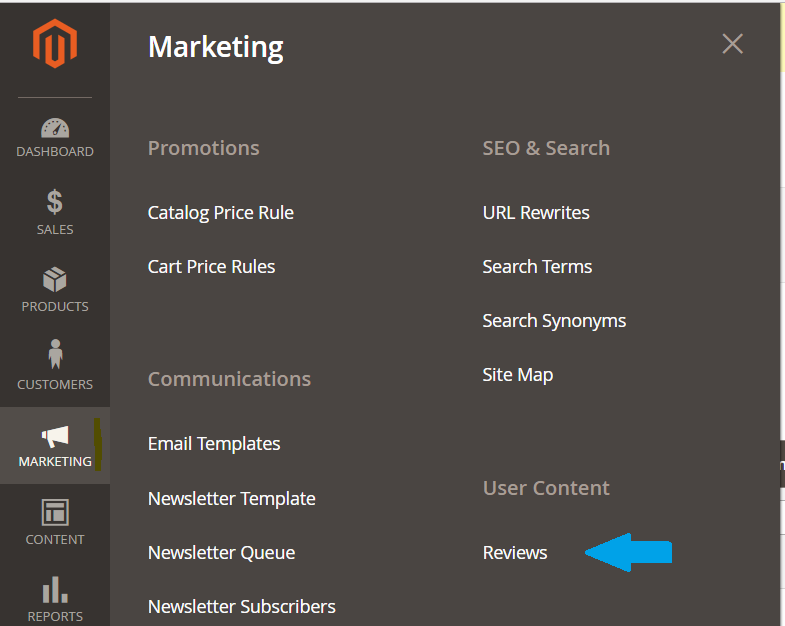 The reviews section is now visible and here you can check all the reviews, with the customer name, the product for which the review is given, when the review was given, etc.