15 Jul

Publish Drupal Page

We can easily create content in the form of article and pages. With that, delete, publish and unpublish a page or article anytime. Published page is visible on the website, whereas unpublished isn't visible. Learn the settings to publish Drupal page.

Now, let's see how we can publish an unpublished page. The published and unpublished page list is visible, whenever you click Content as shown below.

Here, you can see the content section, wherein all the pages and posts are listed, with unpublished content too,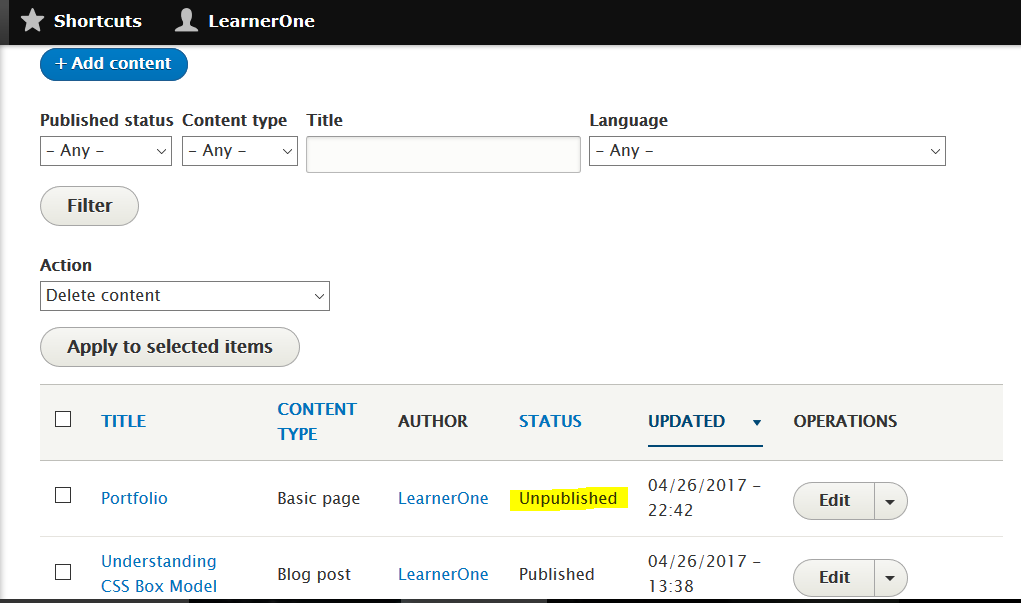 The above shows that while creating the page you clicked on Save and Unpublished, so that it not visible on the website. Now how you can publish it? It's quite simple, go to Content and click Edit for that particular page, in our case its Portfolio.

Now click Save and Publish as shown below to publish our unpublished page. Through this, publish Drupal page with ease.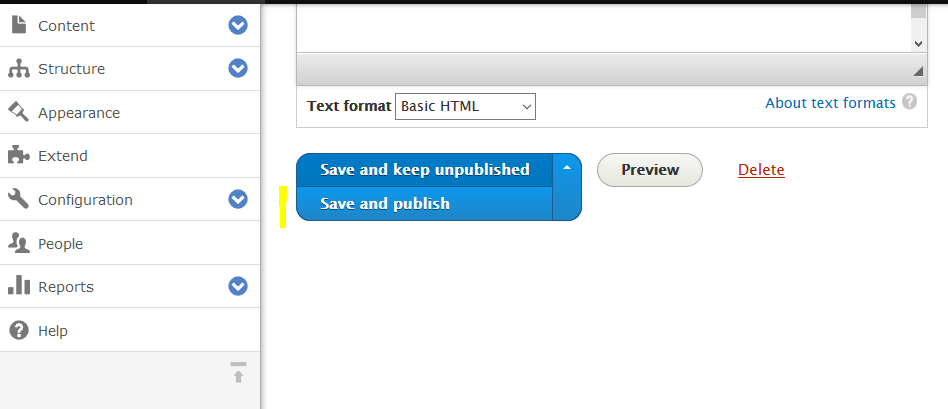 Now, you can see under Content, it is showing Published as status,