15 Jul

Drupal Maintenance Mode

Being an administrator of the Drupal website, you may need to update the website. While update, you can select what is to be visible on the website for users, with the Drupal Maintenance Mode settings.

While making major updates on the website, use maintenance mode if you don't want the update to interrupt visitor. You can also set a message here that will be visible to users when they visit the website on the same time when update is going on.

To reach the Drupal Maintenance Mode, go to Configuration > Development > Maintenance Mode,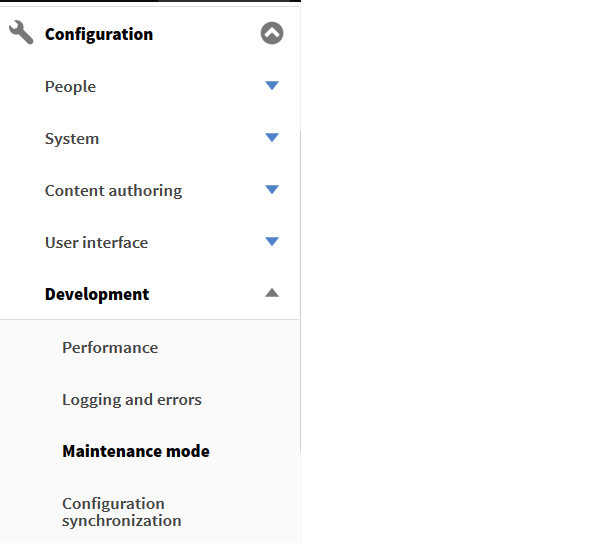 After reaching, the section will be visible with its settings,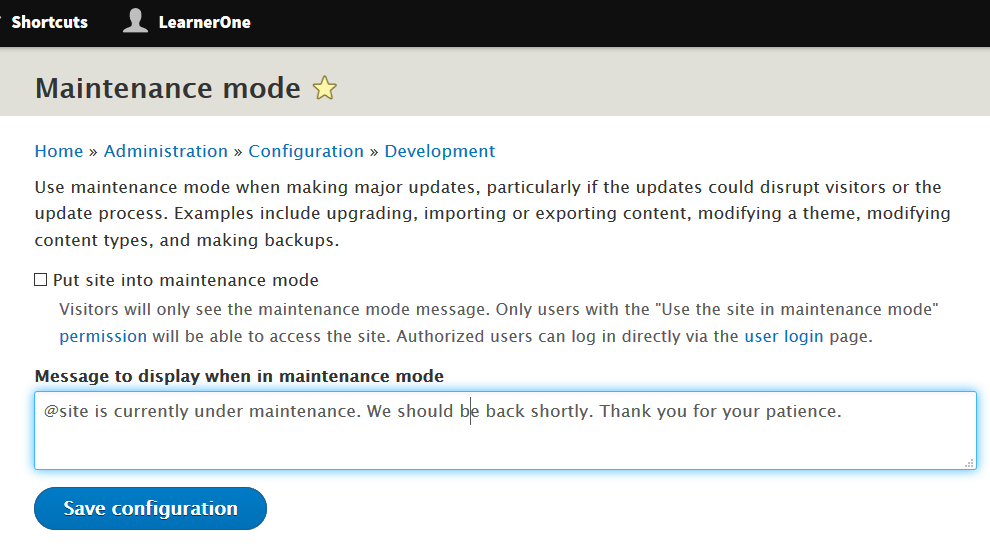 As shown above, the following functions are under Maintenance Mode,
Put site into Maintenance Mode: Select the option to add site into maintenance mode.
Message to display when in maintenance mode: Add the message here, which gets displayed when a user visits your website, when it is being updated.