14 Jul

Change background color of Drupal Website

Whenever you install Drupal, a default background color is visible on the Drupal website. Let's see how to change background color and header color of the Drupal website. With that, you can also change the sidebar back ground color of your website.

Login to the website as admin and reach the dashboard. After that click Appearance and the theme section will be visible as shown below.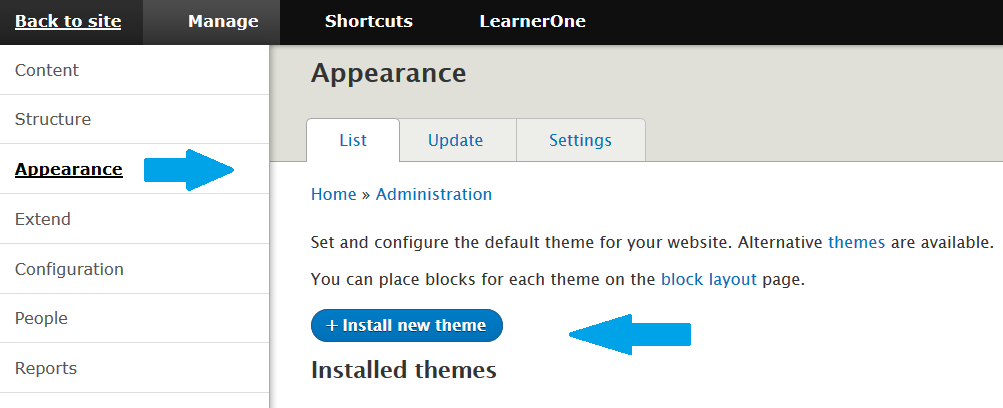 Above, you can see the Installed Themes are visible. We will click on the Settings for our default theme i.e. Bartik as shown below,

On clicking settings, all the appearance settings for the theme are visible. Under that the Color Scheme section is visible. Change the Header background top, Header background bottom, Main background, etc from here as shown below.