14 Jul

Add Drupal Front Page

Easily add a front page to your website. Drupal provides simple ways to convert any web page to make it visible as the front page of the website. On our website, we do not have a Drupal front page because we haven't created one. Here, it is showing the following message: No front page content has been created yet as shown below,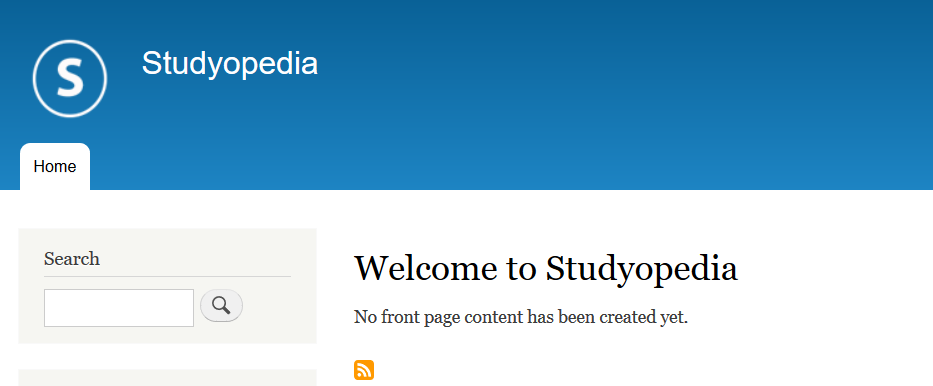 Here, we will learn how to add front page to our website.
Click Content and then you will reach the following section. Here, no Drupal front page is present in the website right now, as in the following screenshot,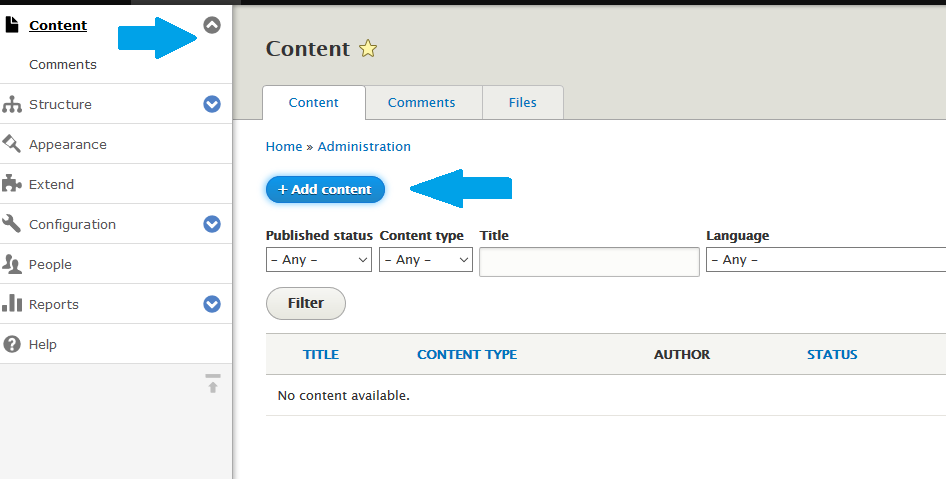 From above, click Add content.
Now, select Basic Page as shown below,

For demo, we will be adding some content and our front page will be about us.
We will set PROMOTED OPTIONS to Promoted to front page, so it will be visible on front always. We won't change the menu settings, URL alias, revision log message right now, since we're focusing on a demo page.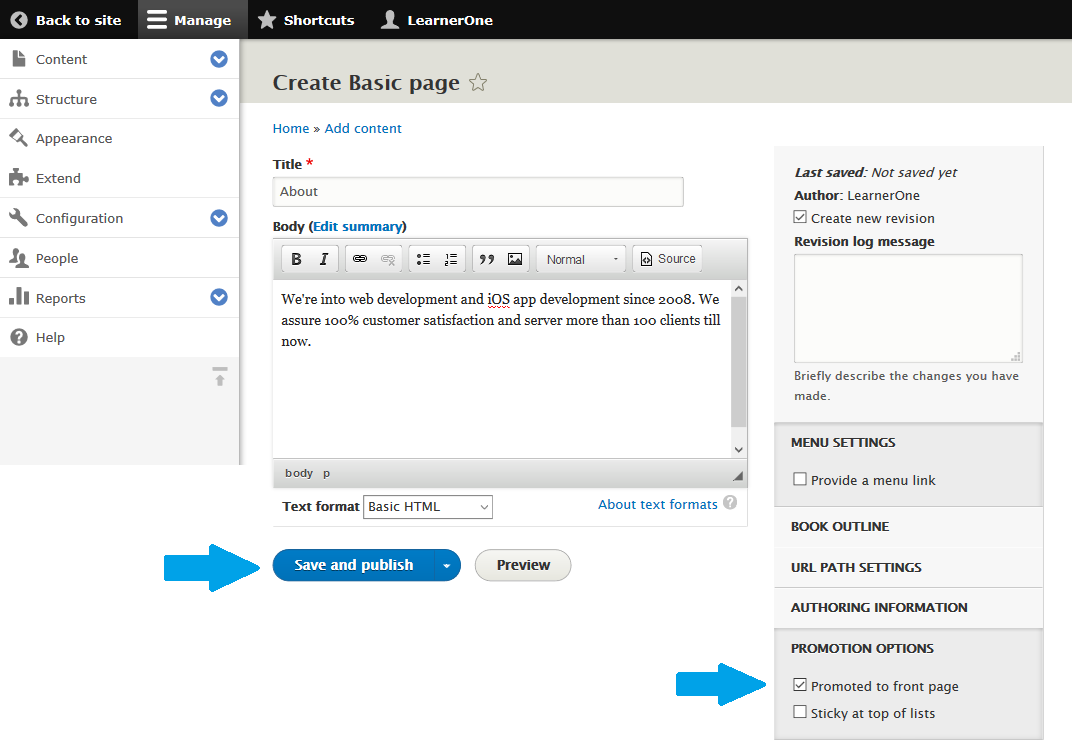 After that click Save and Publish
Now, go the website page i.e.,
http

:

//localhost/studyopedia/
And now you can see the page, which we created above,