15 Jul

Create Multilingual Drupal Website

With Drupal, you can easily create website in more than one language. For this, a module, Internationalization is generally used. Internationalization is a module which lets you create multilingual sites. This way you can display your website in different languages and create a Multilingual Drupal website.

For that, Go to Extend and search for Language module. You will find it there itself. Install it and then click to configure it as shown below,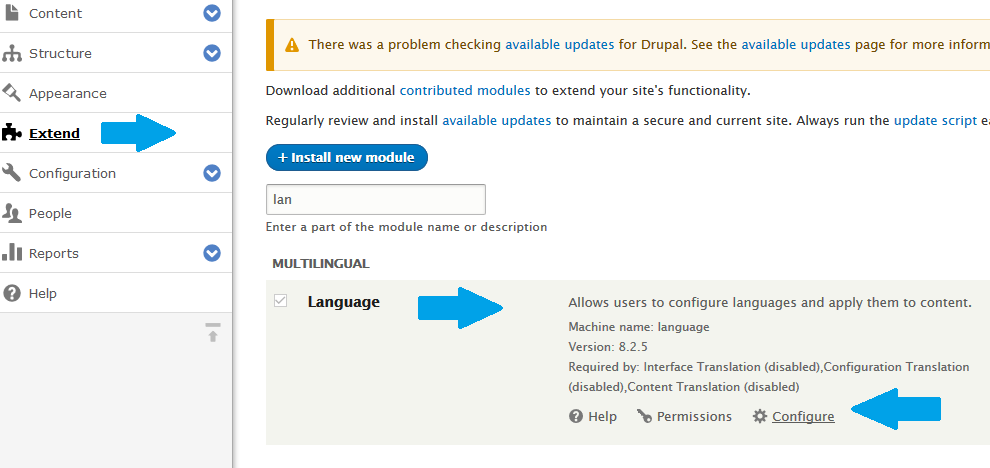 Now, you will reach the following screen, where you can add a new language.
Click Add language as shown below,
Now, select the language from Language name as shown below. Let's say we want to go for Russian. Select it and then click Add Language,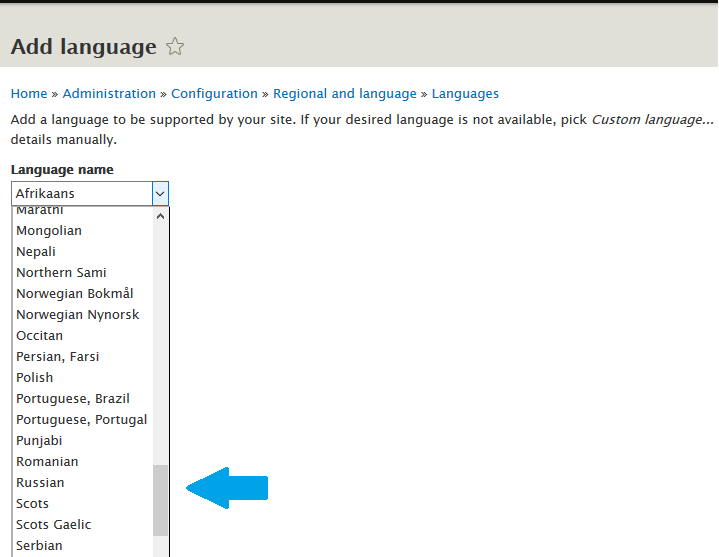 Russian language added as you can see below. Select it and Save Configuration,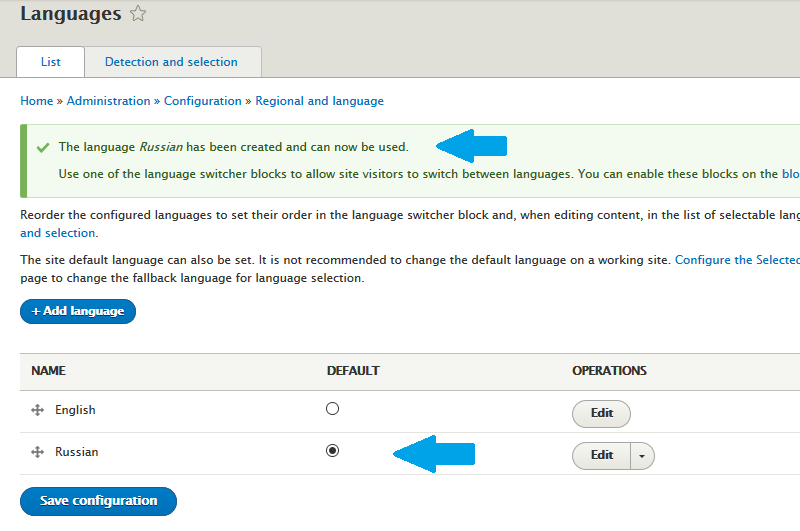 Now, if you want to revert, and then go to Configuration > Regional and Language > Languages.
Multilingual Content
After adding the module above, now we will see how to enable content in the language we added above i.e. Russian.
For that, go to Configuration > Regional and Language, then click Content Language as in the following screenshot,