15 Jul

Drupal Vocabulary Visibility for content

In the previous lesson, create new Drupal Vocabulary, we learned how to create a new vocabulary More Tags. Now we will learn how to make it visible while adding a new content. So, here we will be adding it while creating a new article i.e. content type article. While adding a new article, a section will be visible, where we need to add the values for the vocabulary we created above i.e. let's focus on Drupal Vocabulary visibility while adding content.

Go to Structure > Content types

Now, you will reach where you can see the content types Articles, Basic Page and Blog Post, with Manager Fields section for each of them. As mentioned before, we need to make our new vocabulary available while adding a new content in the form of Article, so we will click on Manage Field under Articles as shown below,

Now, the following fields are available under Articles and we need to add a new one, so click Add field as shown below,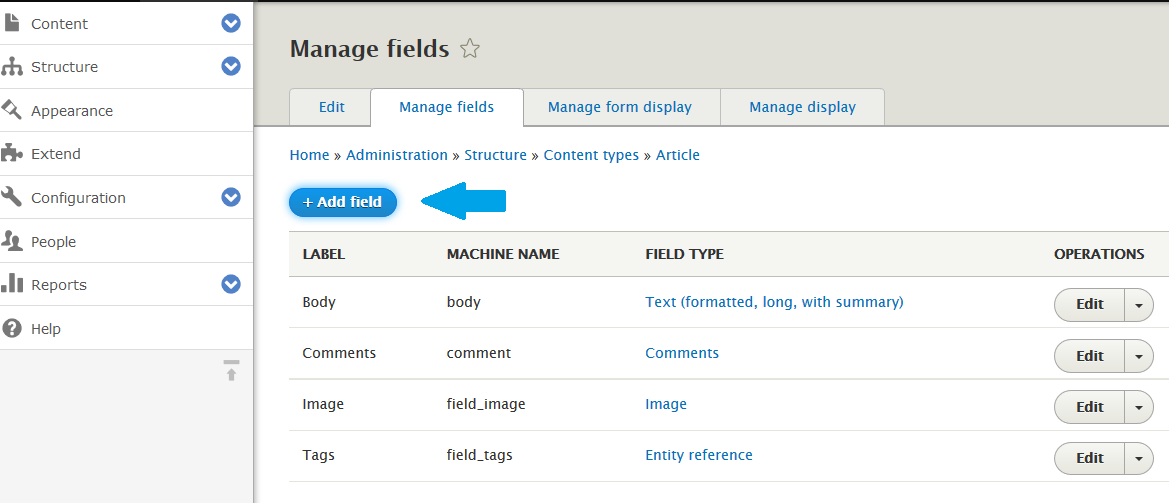 Now, select Taxonomy Term from the Add a new field as shown below,

Now click the button Save and Continue.
It will redirect to a setting for Allowed number of values, mention any value. Then click Save Field Setting. Now more settings will visible as shown below,
Check the Create referenced entities if they don't already exist, if you want users to add a tag on their own. Also, you can add the default ones. After completing, click Save Setting,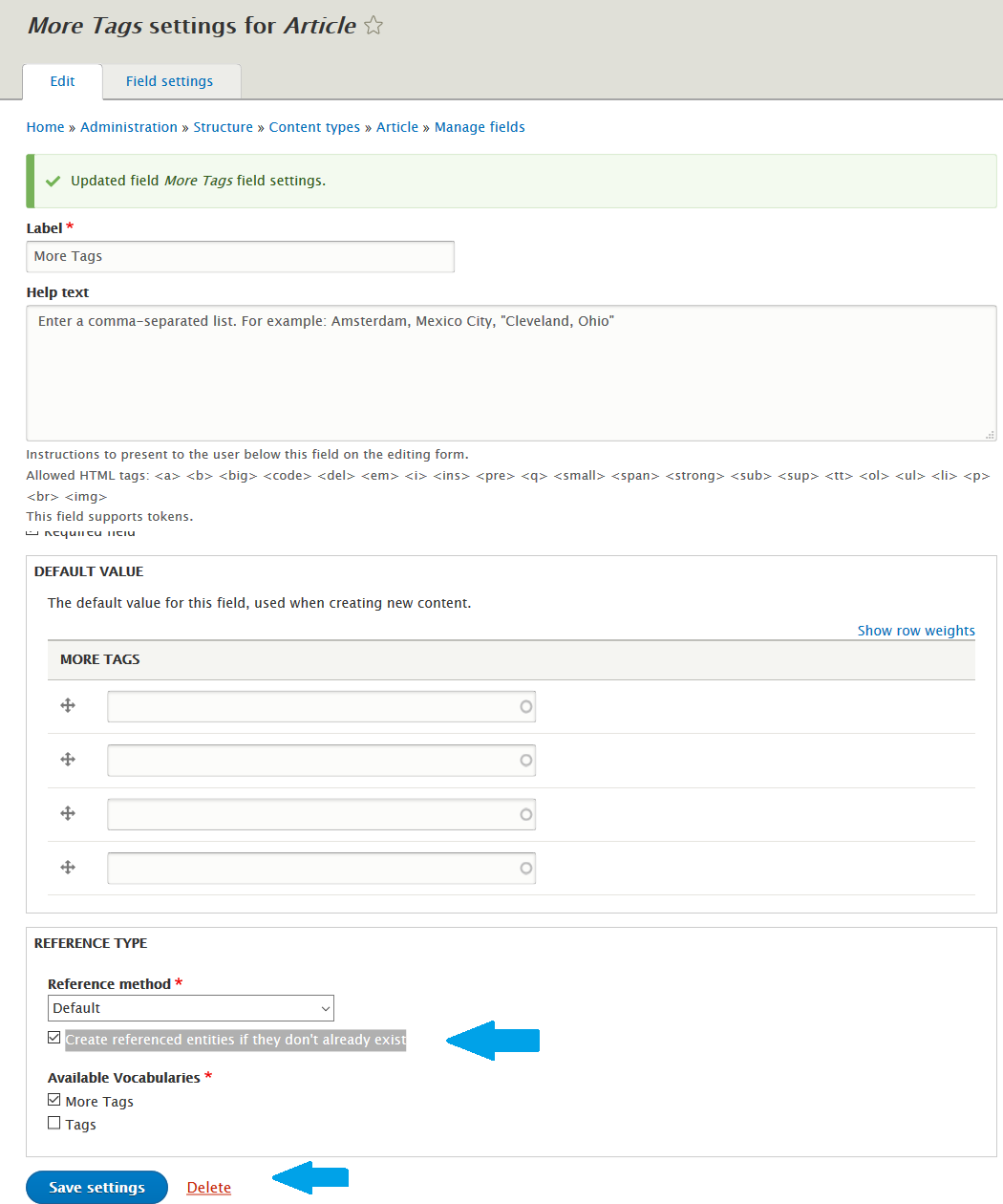 Now, all the fields are visible, but now with the new More Tags field as shown below,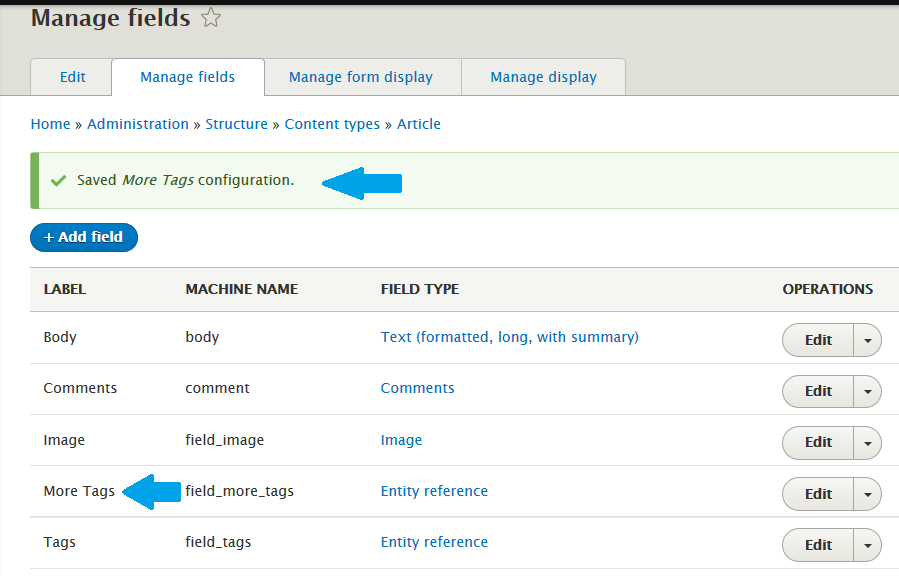 Add a new Content Type Article from the Content section. Login to the website as an administrator, then Content > Add Content > Article and you can see the new field as shown below,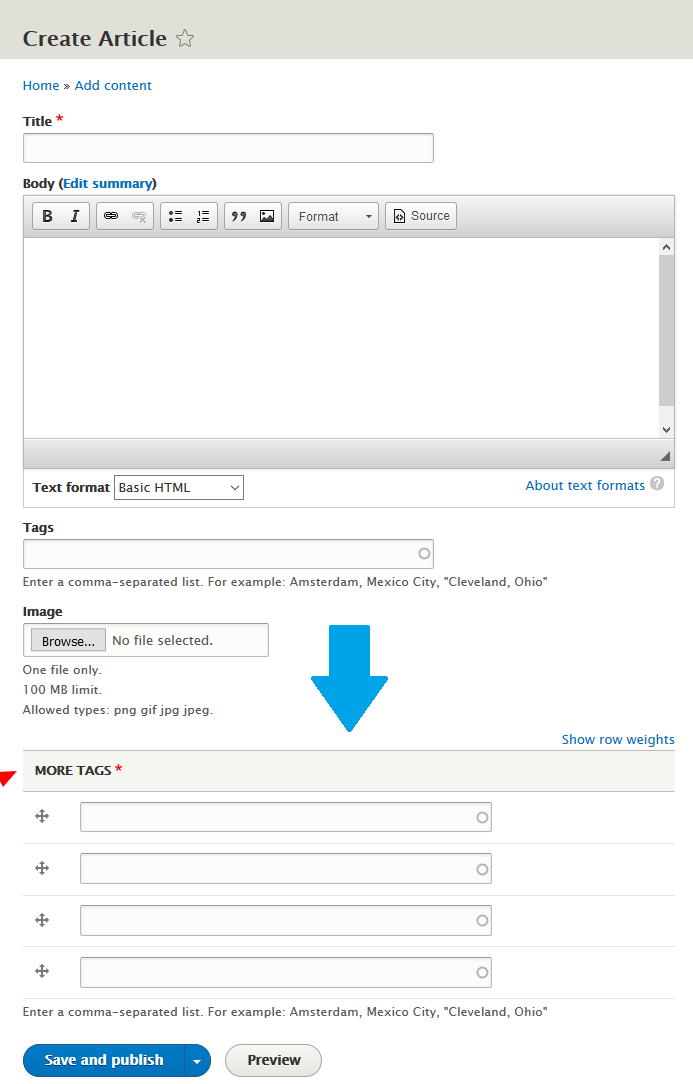 We learned about Drupal Vocabulary Visibility  and now our new vocabulary is visible while adding new article.