15 Jul

Install Drupal Theme

In the previous lesson Drupal themes, we learned how to find a theme and we also download Zurb Foundation theme. With Drupal, easily add new theme to your website and get whatever layout you want for your website. Now we will learn how to easily install Drupal theme on the website and easily enable it.

In our case, it's Zurb Foundation theme, which we downloaded. We will also learn how to enable the newly installed theme.

Go to your Drupal website and login as an admin, and reach the Dashboard section.

Go to Appearance > Install new theme,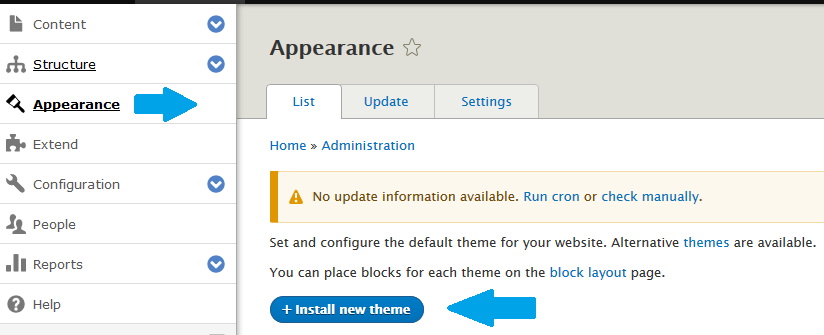 Here are the two options to install a new theme, as mentioned above,
Upload a theme
Install from a URL
We will upload a theme, since we downloaded Zurb Foundation in the previous lesson,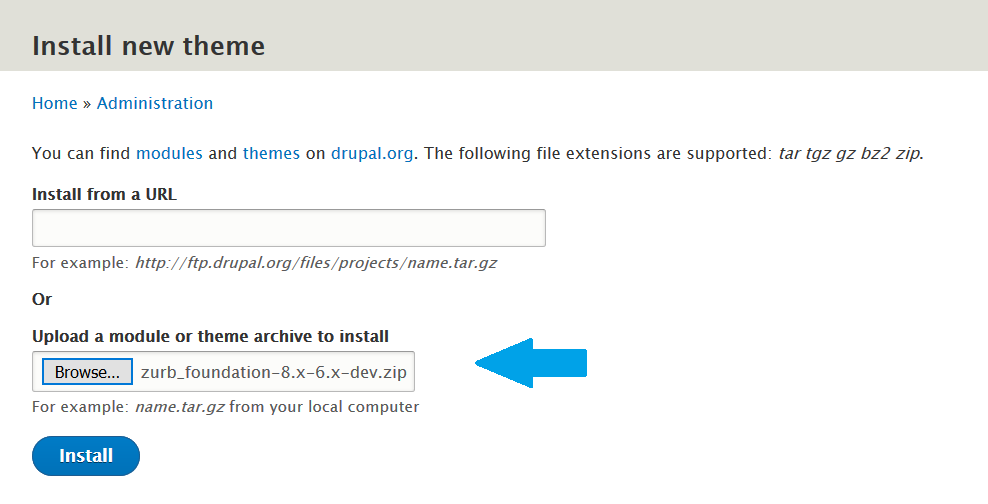 Now, click Install. Here, the installation starts.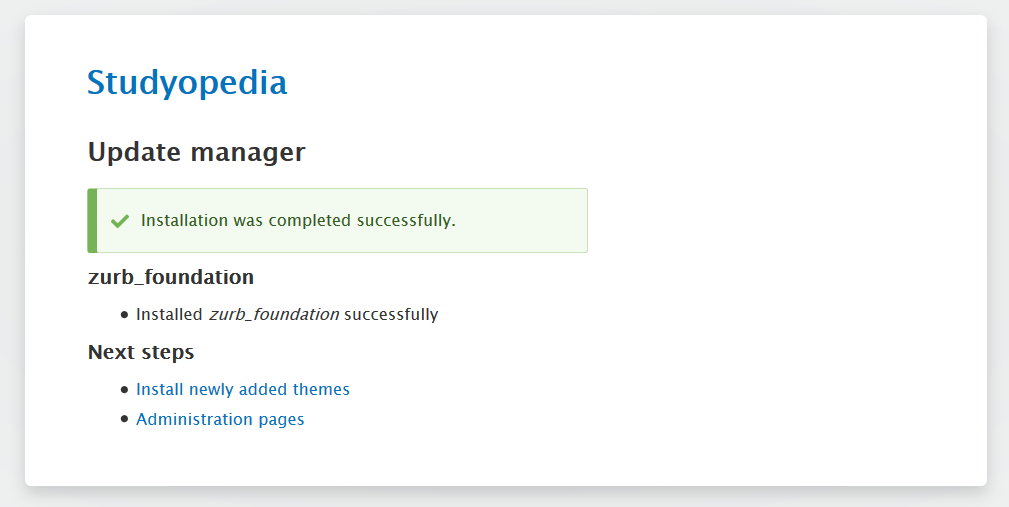 Installed successfully!

Enable Drupal theme
To use the theme, you need to first enable it. This will enable all its features, which proves fruitful for website development.
Now, go to Appearance and if you want the new theme to continue theme, then select Install and set as default,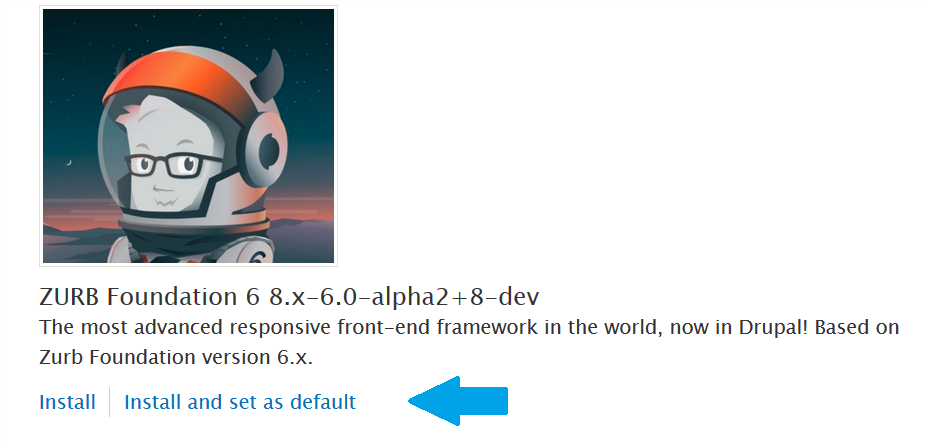 The default theme is now our newly installed Zurb Foundation theme,