15 Jul

Add Drupal Menu to website

In the previous lesson, Create Drupal Menu, we learned how to easily create a new menu on the Drupal website and named it Secondary Menu. We also added two menu links to our Secondary Menu. Now, we will learn how to work through the settings to add Drupal menu for its visibility on our website.

Firstly, change the top bar navigation to vertical. From that select Structure > Block Layout,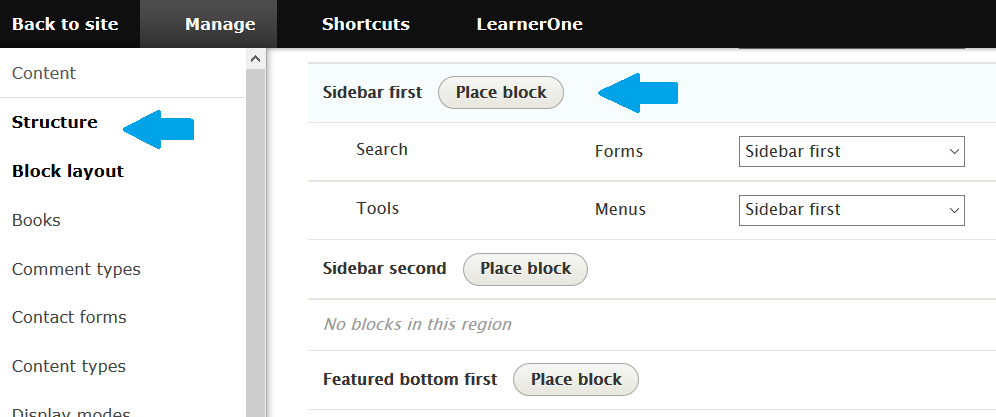 Now, as shown above, click Place Block to place Secondary Menu created in the previous lesson in Sidebar first.
After clicking Place Block, the following will be visible. In that, search for the Secondary Menu and click as shown below and select Place Block on the right,

Now, configure block for Secondary Menu,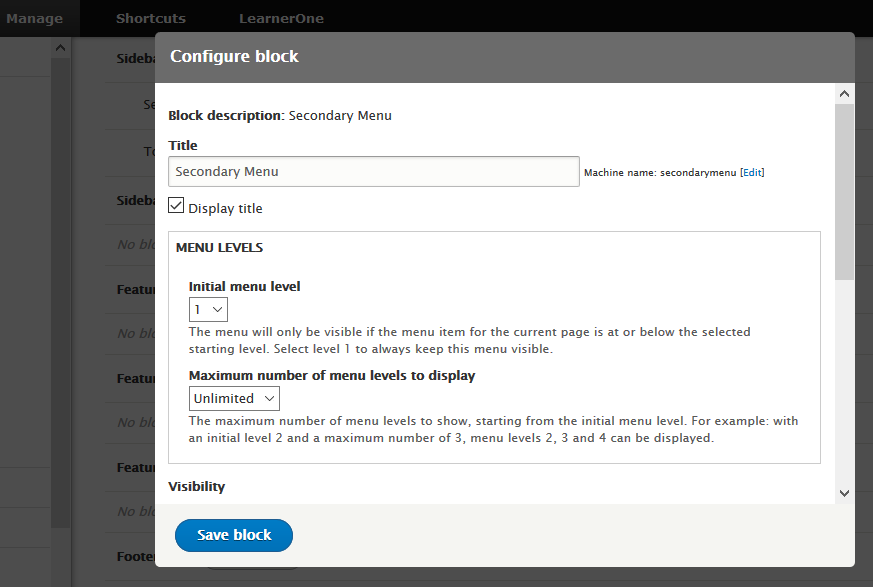 As you can see above, click Save block,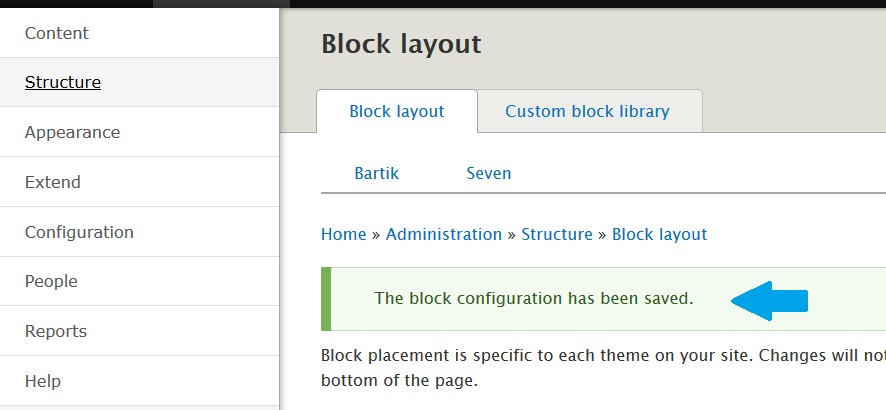 Now, reach the bottom of the section and click Save Blocks as shown below,

Go to the website, and now you can see the menu,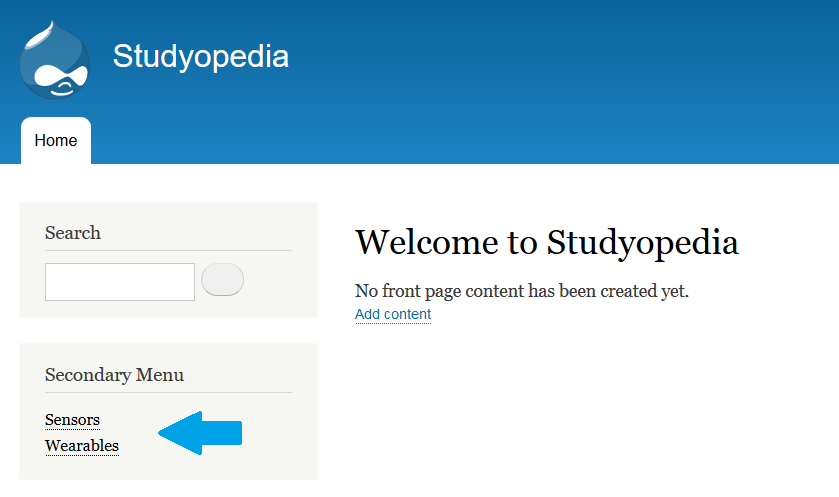 Change the name of the menu from Secondary Menu to Featured Products by clicking the edit (pencil sign) there itself and edit menus.