15 Jul

Find Default Drupal Modules

With Drupal, easily check the default modules available on the website. Drupal Modules extend the functionality of your website and gives new features to it.

Drupal provides default modules as well as you can get modules from the official Drupal website, download it and install it on your website.

Here, we will see how to reach the default modules website section. Here all the modules are listed.

To reach, login to the website as an admin and go to Extends menu on the left,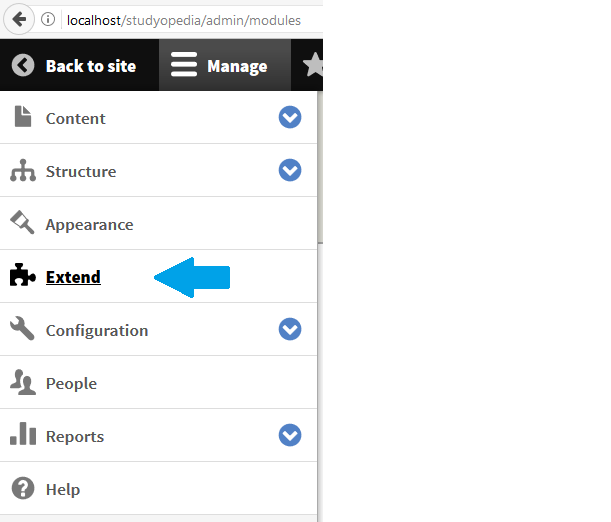 Now, all the modules are visible, and a filter option is also available to filter the modules from the list on the basis of name and description,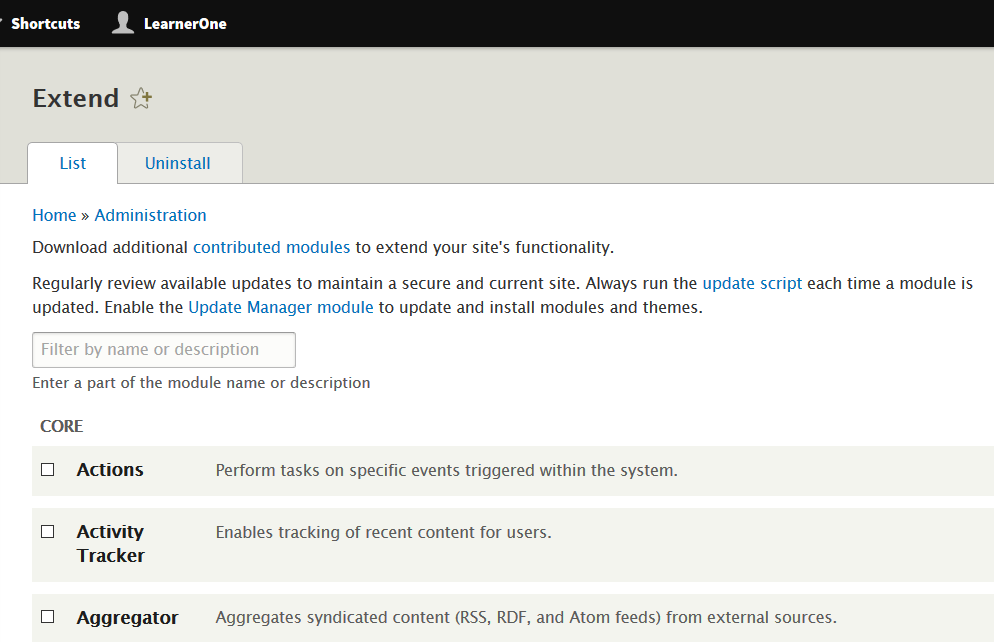 To install a module, select any one of them and click Install in the bottom,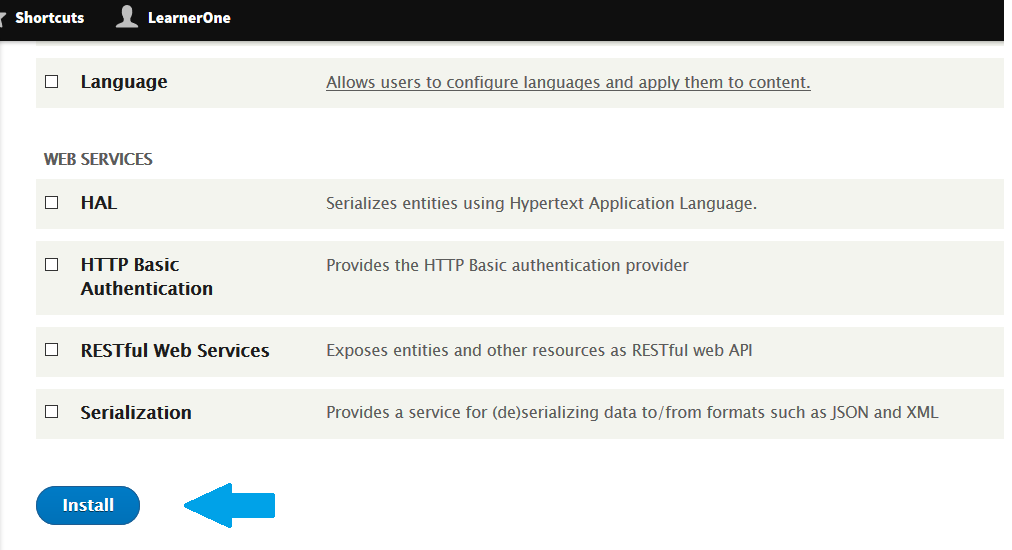 Here, the modules are divided in the followings sections,
Core: The core modules, some of which we have used before such as Block, Forum, Responsive Image, Taxonomy, etc.
Field Types: Modules that provide options to add fields such as field type for Image, field type for Telephone, etc. Modules include, File, Image, Link, Telephone, etc
Multilingual: Modules for creating a multilingual website, such as Content Translation, Language, etc.
Web Services: Modules for web services such as HTTP Basic Authentication, RESTful Web Services, etc.