15 Jul

And new Drupal Page

Like other CMSs, with Drupal you can easily add web pages to your website. Add a basic Drupal page, and learn how to set the menu as well as path settings.

Let's say you want to add pages like Portfolio, or any other page with content, you can do it easily. With this, you can also add it to the menu, with the URL Path,

Click Content and then you can see the following. Here, you can see no page is present in the website right now,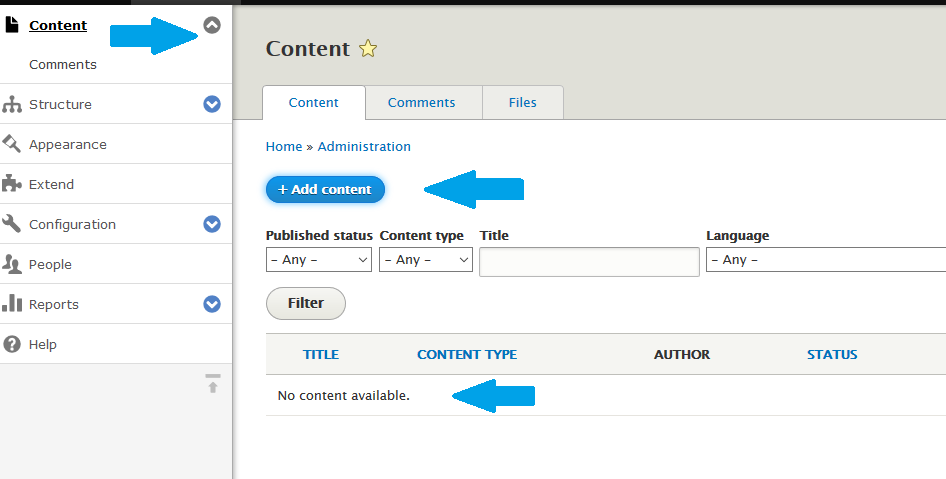 From above, click Add content.
Now, select Basic Page as shown below,

Now, add title and content. With that you have to focus now on MENU SETTINGS and URL PATH SETTINGS as shown below.
We're adding Portfolio page,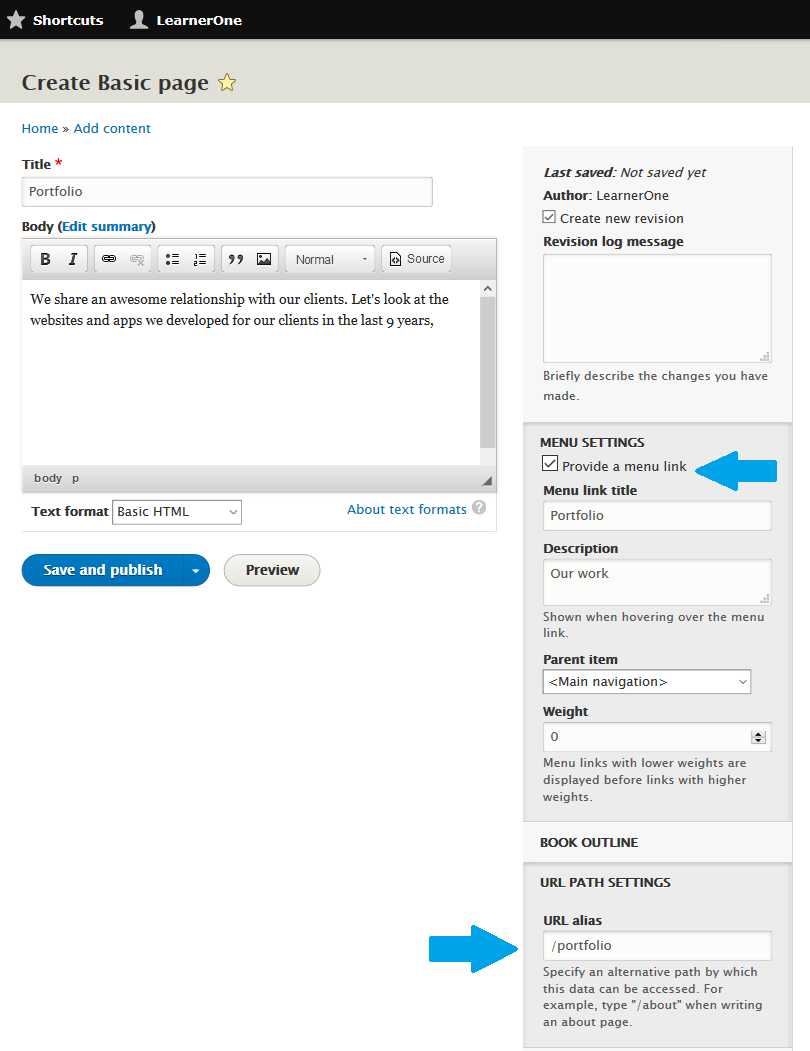 Remember; always add a slash in URL-alias i.e. /portfolio
In the last lesson, we learned how to add a front page in the same way, but for front page settings, we went to the bottom of the page and under PROMOTED OPTIONS, selected Promoted to Front Page. We haven't done the same settings here, since we don't want our portfolio page to be the front page.
After that, click Save and Publish
Now, you can see a new page on the website with menu,
Path

-

http

:

//localhost/studyopedia/portfolio
Here's our new page Portfolio,