11 Jul

WordPress Writing Settings

If you want to control the content of your website, then use WordPress writing settings. Some settings include changing the default post category, post format, etc.

For reaching, login to the website as an admin and reach the Dashboard, then Settings > Writing Settings,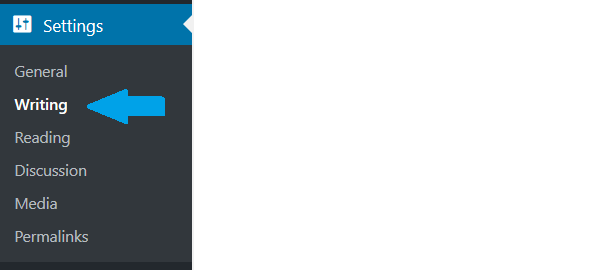 Here are the options, shown in the following screenshot,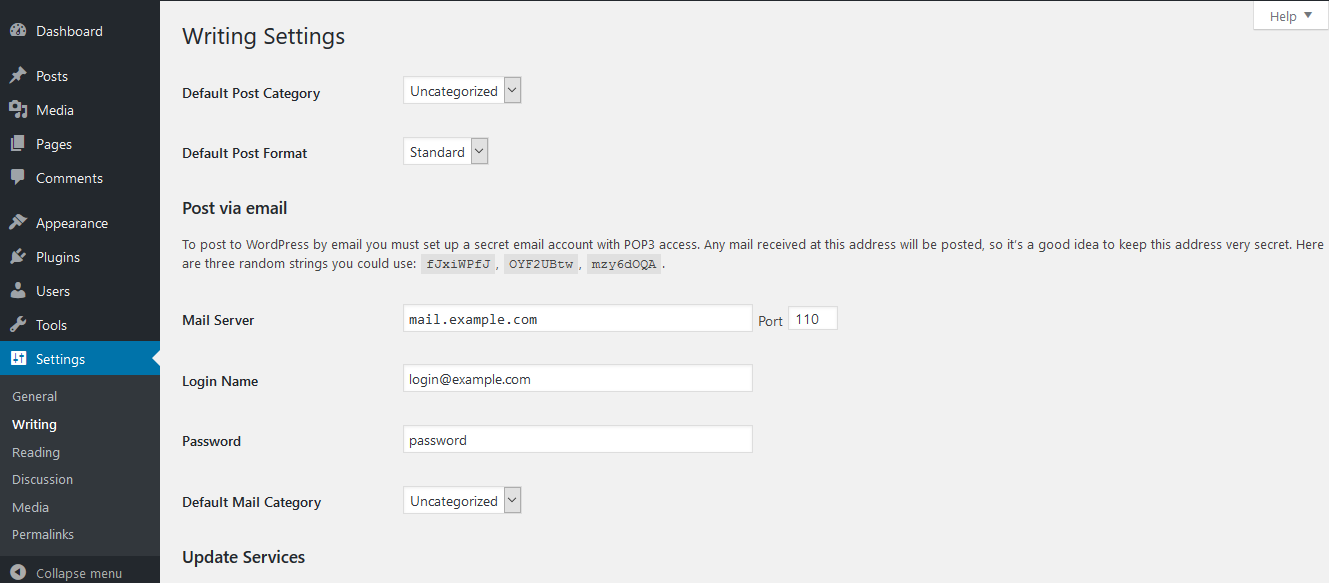 Default Post Category- Set the default category added for a post.
Default Post Format- Set the default format added for a post, for example, standard, image, gallery, video, audio, etc.
Post via e-mail- Settings to post to WordPress by email: Mail Server, Port, Login Name, Password and Default Mail Category.
Update Services- WordPress notifies these site update services whenever a new post is published on the website.
Formatting
Convert emoticons such as 🙂 and 😛 to graphics on display.
WordPress should correct invalidly nested XHTML automatically.