12 Jul

Add new WordPress user

A user can be easily added to a WordPress website by the administrator. New WordPress user is assigned a password, which they can change after login to the website for the first time.

To reach add new WordPress User section, login to the website as an admin, which will take you to the dashboard. Click User > Add New,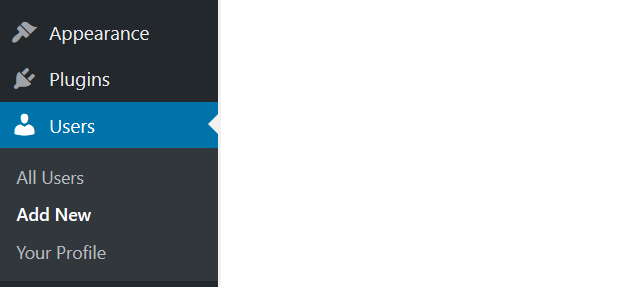 Now the section is visible to add a new user, here you need to fill a form. Here, fill the following details,
Username – Add username for the user. This is a required field.
Email– Add email-id for the user. This is a required field.
First Name– First name of the new user.
Last Name– Last name of the new user.
Website– If a new user has a personal website, it should get added here.
Password– The new users are assigned a password automatically. After logging for the first time, the user can change the password.
Send user notification– Send the new user an email about their account.
User Role– Assign the user role to the new user.
As you can see below, we added a new user, Tom Hanks. We also assigned user role, Editor to the user.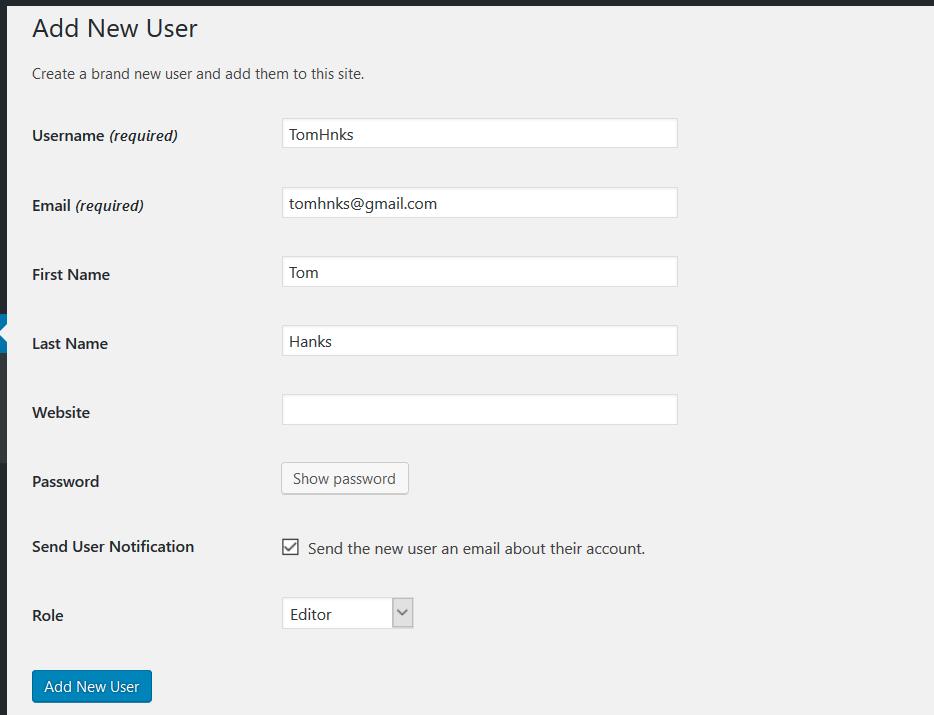 After clicking Add new user above, the new user gets added successfully. Below, the new user, Tom Hanks added, with the Email-id and Role visible on the Users section as in the following screenshot,

User Profile
If you want to add more information to your profile, you can do it by editing the User Profile section. Being the admin, editor, or even contributor, you can easily edit your information.
For checking and updating your user profile, login to the website, then Users > Your Profile,