13 Jul

Add Custom CSS

Let's say you want to do some changes in the theme. If the changes are related to layout and you wish to add your own CSS, then you can easily do it with a built-in WordPress feature, custom CSS.

Custom CSS means adding CSS without editing any theme files. With WordPress 4.7, a new feature came to WordPress, through which you can easily add custom CSS from WordPress Dashboard being the admin of the website. With that, you can also see the changes with a live preview.

Here, we will see how to add custom CSS on our WordPress website,

Login to the WordPress website as an admin and reach the dashboard section. After that click Themes > Customize as shown below,

After clicking Customize above, you will reach the customize theme option. From here, to add CSS, click Additional CSS as shown below,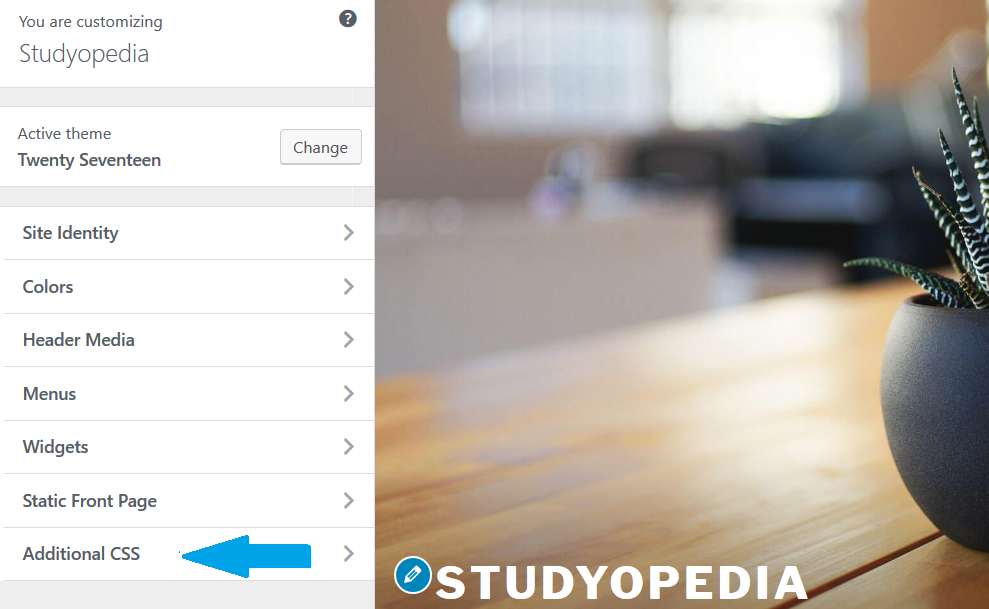 After reaching the Additional CSS section, you can add the CSS code. Click Save & Publish once you complete with adding CSS.