12 Jul

WordPress Media Settings

The WordPress Media Settings are the settings to enable/ disable features related to media files. It applies to media files such as images, attached in posts and pages.

For reaching, login to the WordPress website as an admin, then Settings > Media Settings,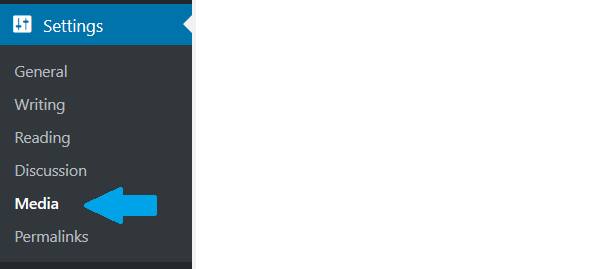 Here are the options,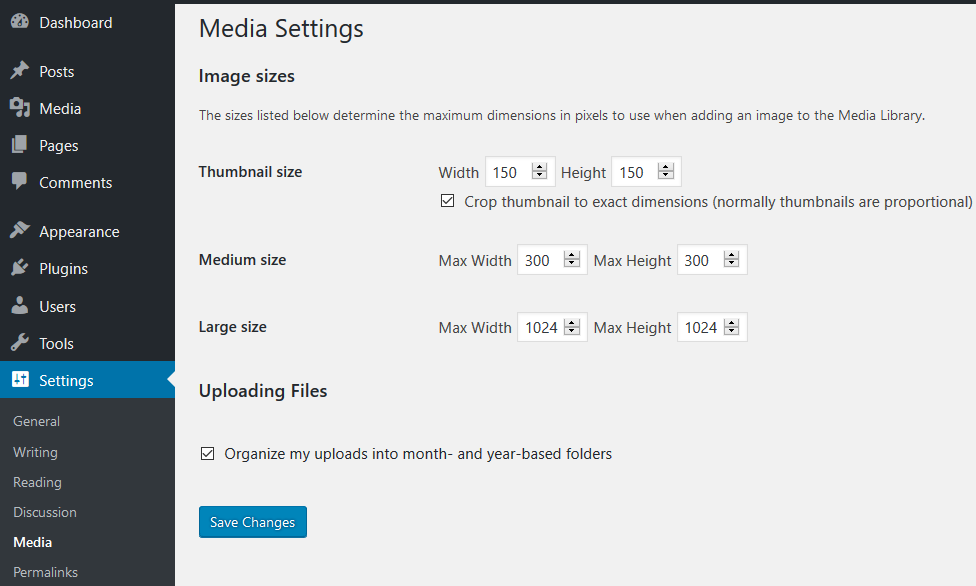 Uploading Files
Organize uploads into month-and year-based folders – Enable organizing the uploaded files in the form of month and year based folder. And if you don't want it, just disable it.
Image sizes
Here, set the maximum dimensions in pixels while adding an image to the website: Thumbnail size, Crop thumbnail to exact dimensions (normally thumbnails are proportional), Medium size and Large size.