12 Jul

WordPress Import Tools

To import posts or comments into other system, use the WordPress Import tools section. The import can be from another WordPress site, blogging platform provided by Google i.e. Blogger, etc.

For reaching, login to the WordPress website as admin, then Tools > Import,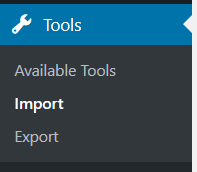 Here are the importers, through which you can import,
Blogger
Blogroll
Tumblr
LiveJournal
Here are the options, import posts, comments, links, users, media, etc.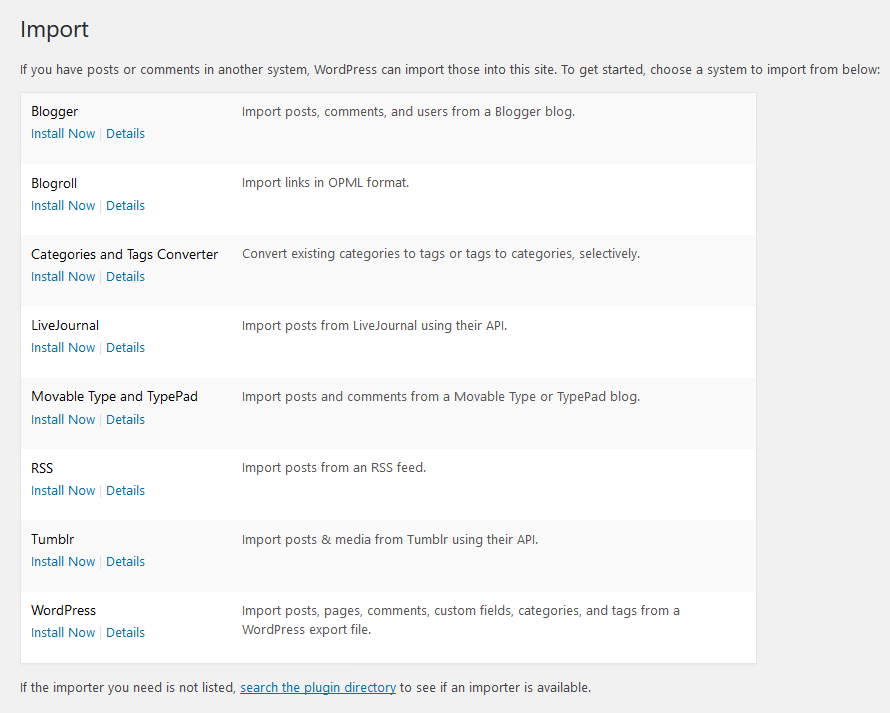 Also, if the import tool is not listed here, as seen in the list above, you can select from the plugins directory.