12 Jul

WordPress Media Library

Library is the media library, a place where your media files gets stored. WordPress Media files are in the form of Images, Videos, PDF, etc.

To reach the WordPress Media Library, go to Media > Library as shown below,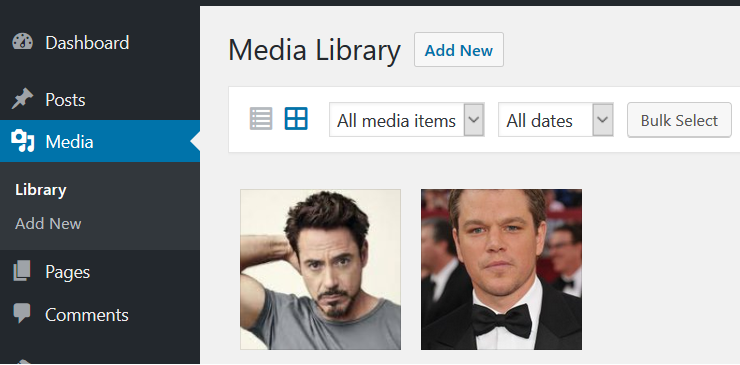 Above all the media files are visible. Right now, we only have two media files in the form of images.
Add new Image
It's easy to add media files in your WordPress website. Upload files such as images, PDF files, etc on your WordPress website and add it to your post and pages.
You can here see how we can reach the section to add a new image.
Go to Dashboard > Media > Add New,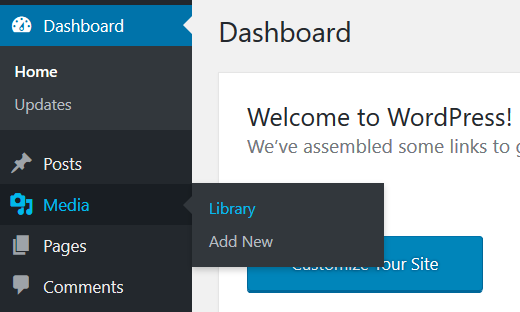 After clicking Media, the following screen is visible. Here, click Select Files to upload one or more images at a time,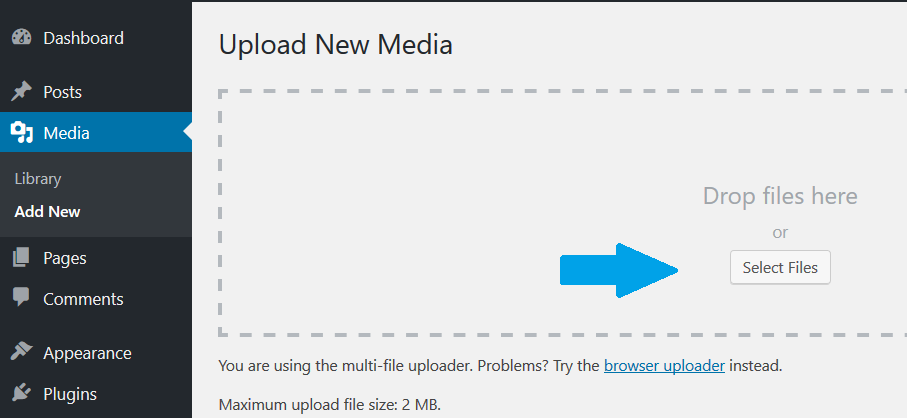 Add image to WordPress Post
You may need to add images in your posts or pages. Here are some steps, through which you can easily add image files to posts,
Step 1– Go to Dashboard > Posts.
Step 2– Now, click Add New, and the post editor would be visible.
Step 3- Click Add Media as shown below,

Step 4– After clicking Add Media, the following Insert Media screen would be visible. Here, add image here from library or upload one.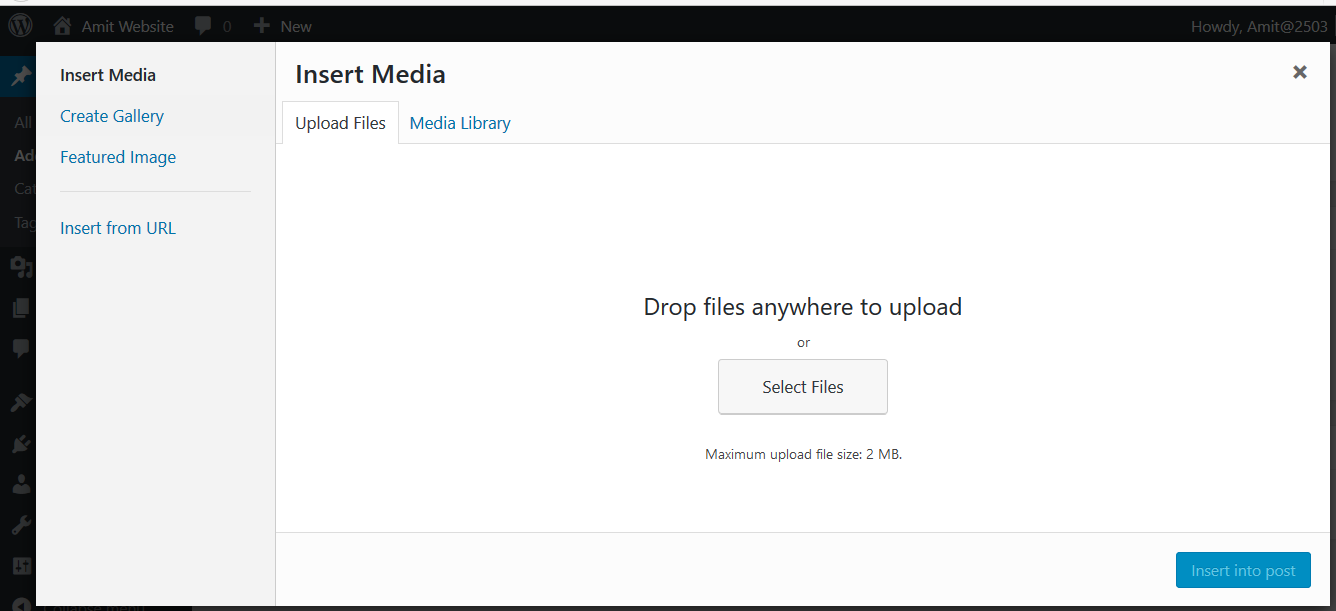 Step 5– After inserting media i.e. an image in this case, it would look like the following,