12 Jul

Available Tools

Some tools are provided for your WordPress website, to ease the work of admin. For example, categories to tags converter, clipping images from any web page, etc. WordPress Tools includes some tools already available like Categories to Tags converter as well as Import and Export Tools option.

With Import tools, easily import posts and comments from other blogging platforms such as Blogger. With Export tools, easily export a file of your site's content, to other platforms. The tools create a file to be exported in the form of an XML file.

Here, you can use the Import and Export options, with that check the tools available on the website.

For reaching, login to the website as an admin, then Tools > Available Tools,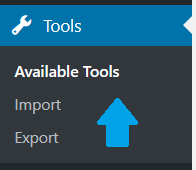 Here are the options,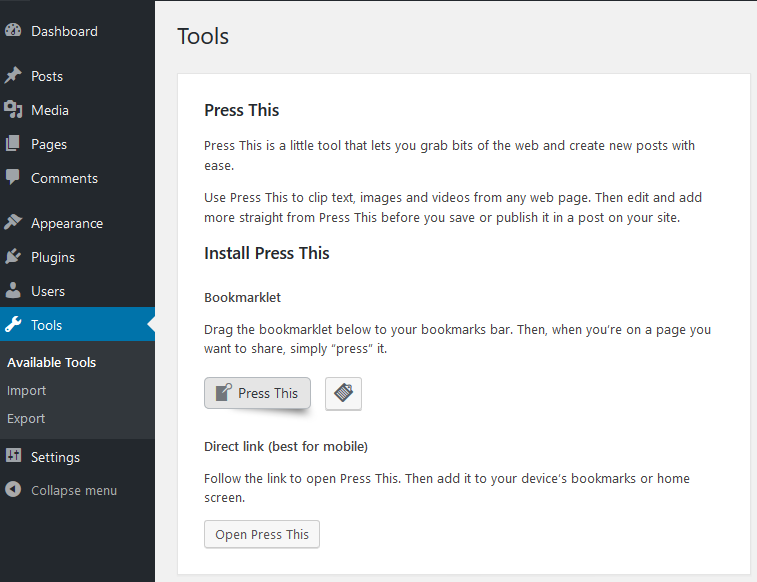 Press This- It is a tool that grab bits of the web. Clip images, videos, and text from any web page with ease.
Categories and Tags Converter- Through this, you can easily convert categories to tags and tags to categories.