10 Oct

PrestaShop Themes Insight

A theme is a group of files, which makes a layout. Different layouts are provided and options to change the Theme colors and other color combinations are also there. Download the zip file of a theme and install on your PrestaShop store. PrestaShop Themes differ in the form of layouts, such as 1 column, 2 column, 3 column, etc, style such as Minimal, Clean etc, color combinations, theme color, etc.

PrestaShop Themes are ready-to-use and provided in different languages such as English, Italian, German, Arabic, etc. The Themes Templates are provided by PrestaShop, Top Developers as well as PrestaShop Partners.
Current PrestaShop Theme
When you will install PrestaShop, a default theme gets installed. To check which theme has been installed, with the default settings, you need to reach the PrestaShop current theme section from the Dashboard.
Login to the PrestaShop store as an admin and reach the Dashboard. To reach the Theme section, where current theme is listed,
Go to IMPROVE > Design > Theme & Logo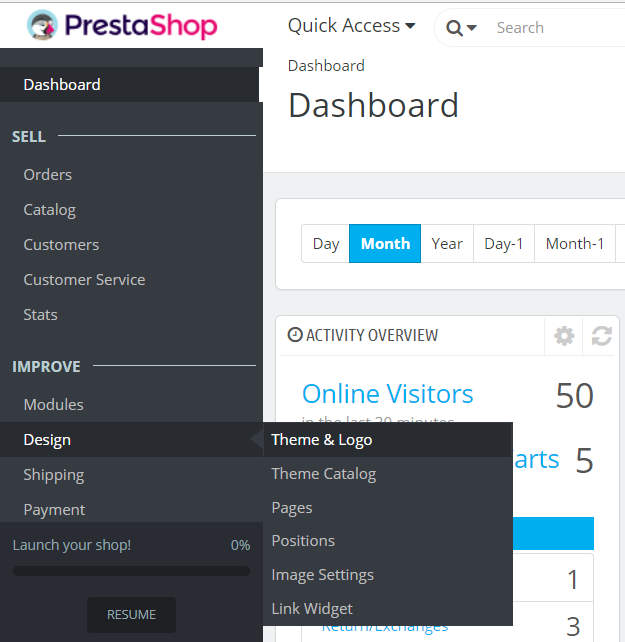 Now you will reach the PrestaShop Themes section, where the current themes and the Theme Settings are visible. Customize the Theme from here.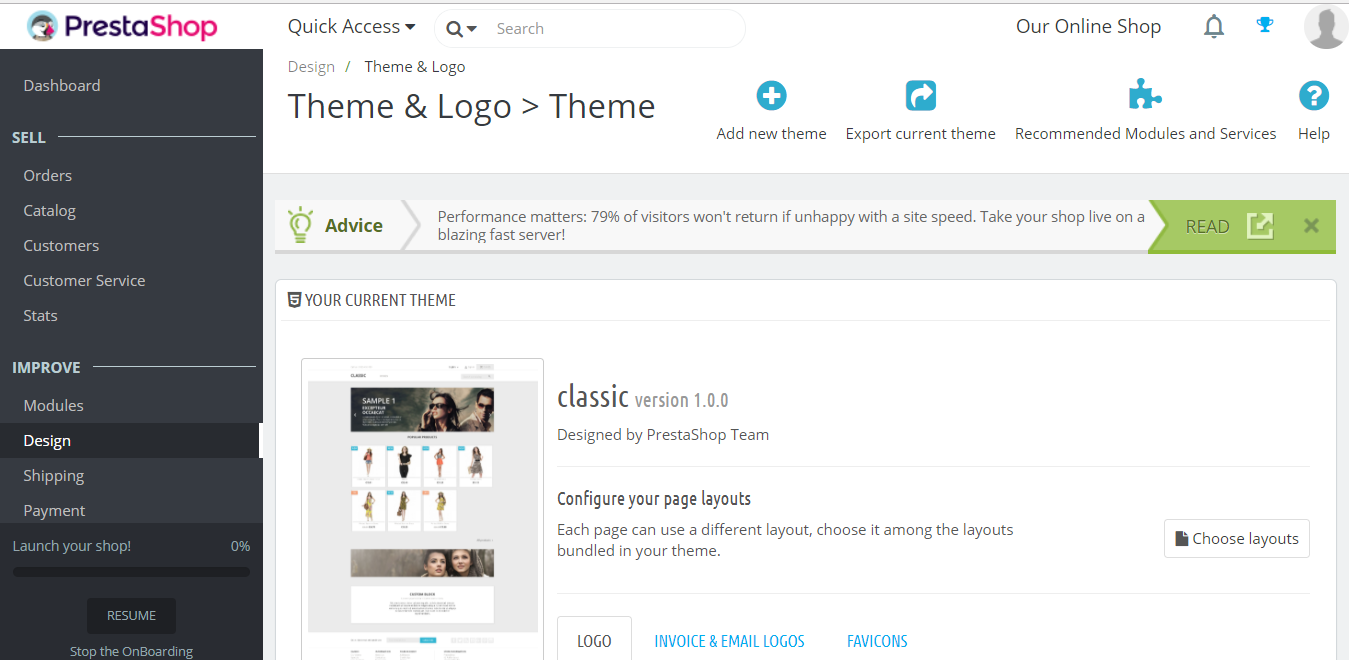 Above, you can see our current theme is Classic.
From here, you can also configure the page layouts. Each page has options to select from different layouts. On clicking Choose Layouts, the following layouts are visible, which you can edit or add a new one,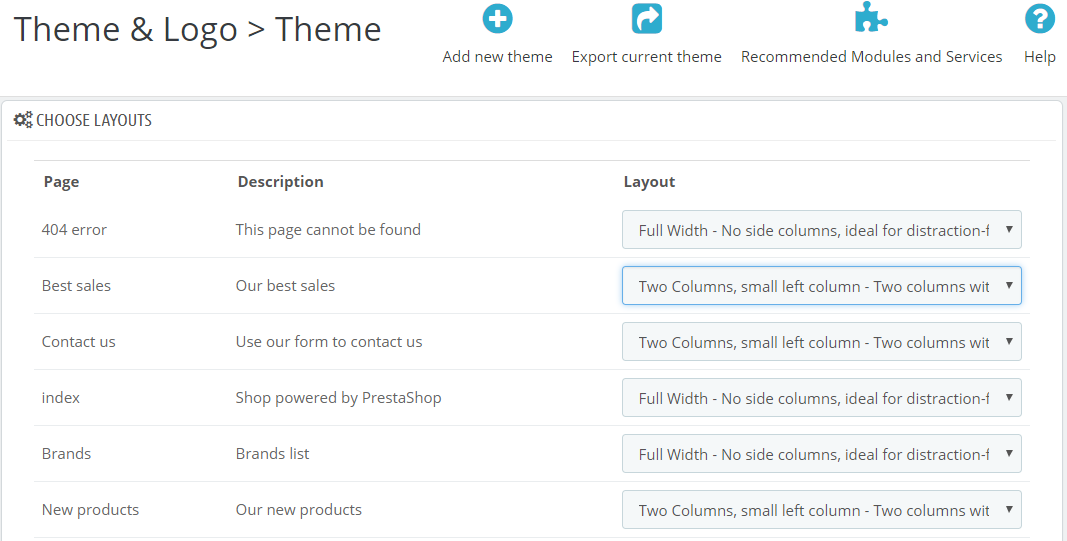 Select the layout and click Save.
Other options include options to change logo, email logo, invoice logo and Favicon.