13 Sep

Login PrestaShop Store as admin

For developing an Ecommerce store and updating it, you need to be the administrator (admin) of the website. We created administrator and password credentials while installing PrestaShop. Now, we will learn how to reach the  Login section and login PrestaShop Store as admin. After reaching, we will login to the store and reach the PrestaShop Dashboard.

Now, you need to Login PrestaShop Store as admin

Let's say you did not delete the install folder as shown in the last installation folder.

Go to localhost/studyopedia/admin, and it will be show you the following to delete the install folder,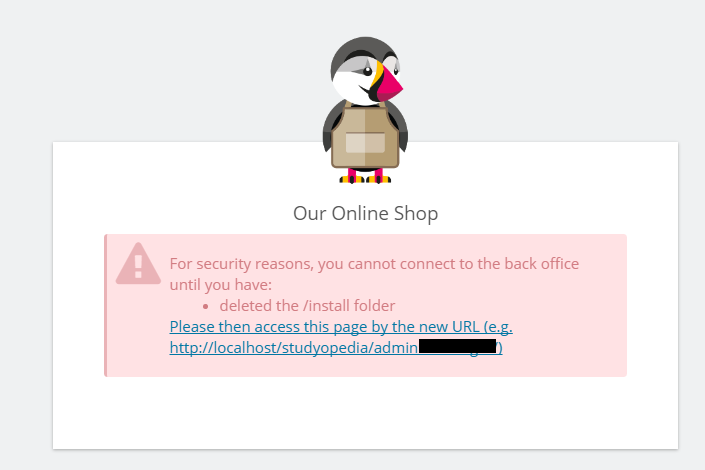 Now, delete the install folder, if you did not delete before. Then access the following link as shown in the above screenshot. The admin link is changed, so it's more secure now.
Eventually, if you deleted the install folder in the Installation step, then localhost/studyopedia/admin will itself redirect to the following link, which is the default admin link created to make your store more secure. You may get get a different suffix,
http

:

//localhost/studyopedia/admin862zes5ap/
After clicking the link, you can see the following admin login section is visible. Add the admin credentials as shown below,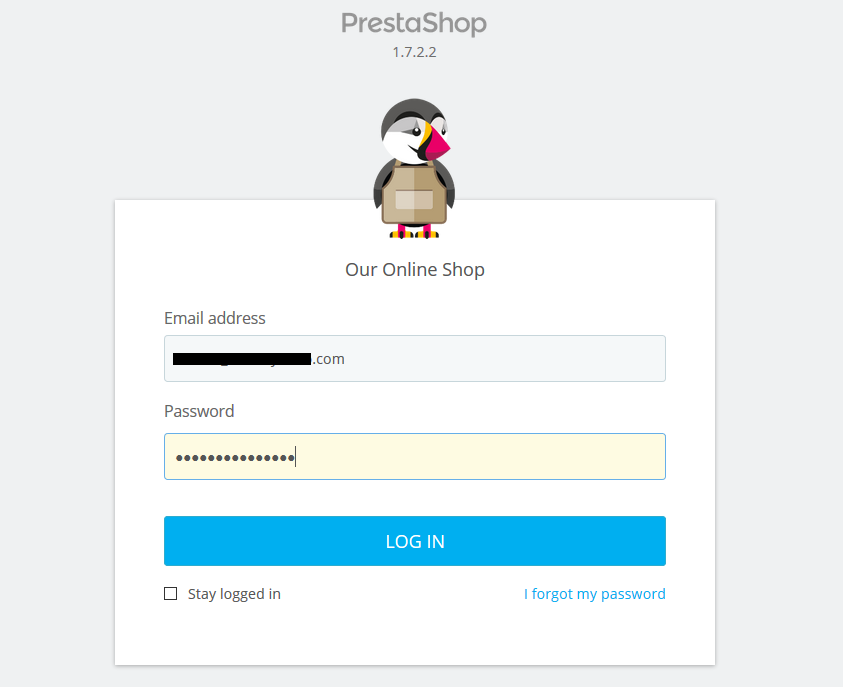 After clicking Login, you will reach the Dashboard section as admin. In the next lesson, we will see what will happen when an administrator logins to the PrestaShop store for the first time. Yes, PrestaShop  dashboard will be discussed.