13 Oct

PrestaShop Store Configuration Information

Configuration Information for a PrestaShop store includes the store information, mail configuration information, database, server and other key configurations. This is useful when you want to report issues to developers, designers, webmaster, etc. In this lesson we will learn how to work with PrestaShop Store Configuration Information.

To check the configuration information, login to the PrestaShop store as an admin and reach the Dashboard.

Under the section CONFIGURE, click Advanced Parameters. After that you need to click Information.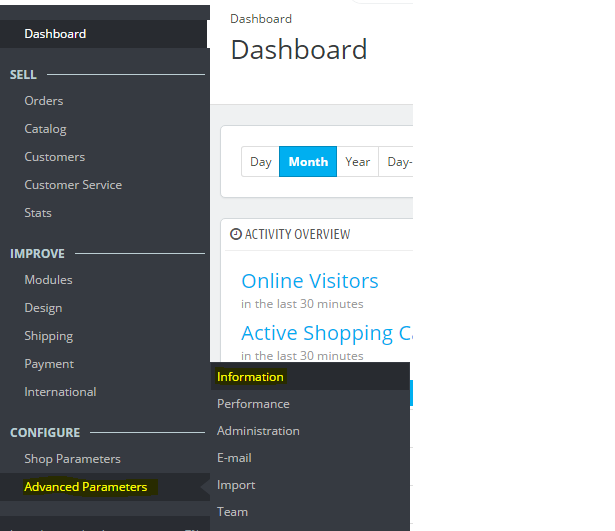 The configuration section is now visible and it shows the following information,
Store Information
Information includes, PrestaShop version, Shop URL Current Theme in Use, etc.
Server Information
Information includes, PHP versions, Server Software Version, Memory Limit, Max Execution Time, etc.
Mail Configuration
Includes information for mail method.
Database Information
Information for MySQL version, MySQL server, MySQL name, MySQL User, MySQL engine, Table Prefix, etc.
Your Information
It shows the web browser used right now.
Check Your Configuration
Includes information about Required as well as Optional Parameters.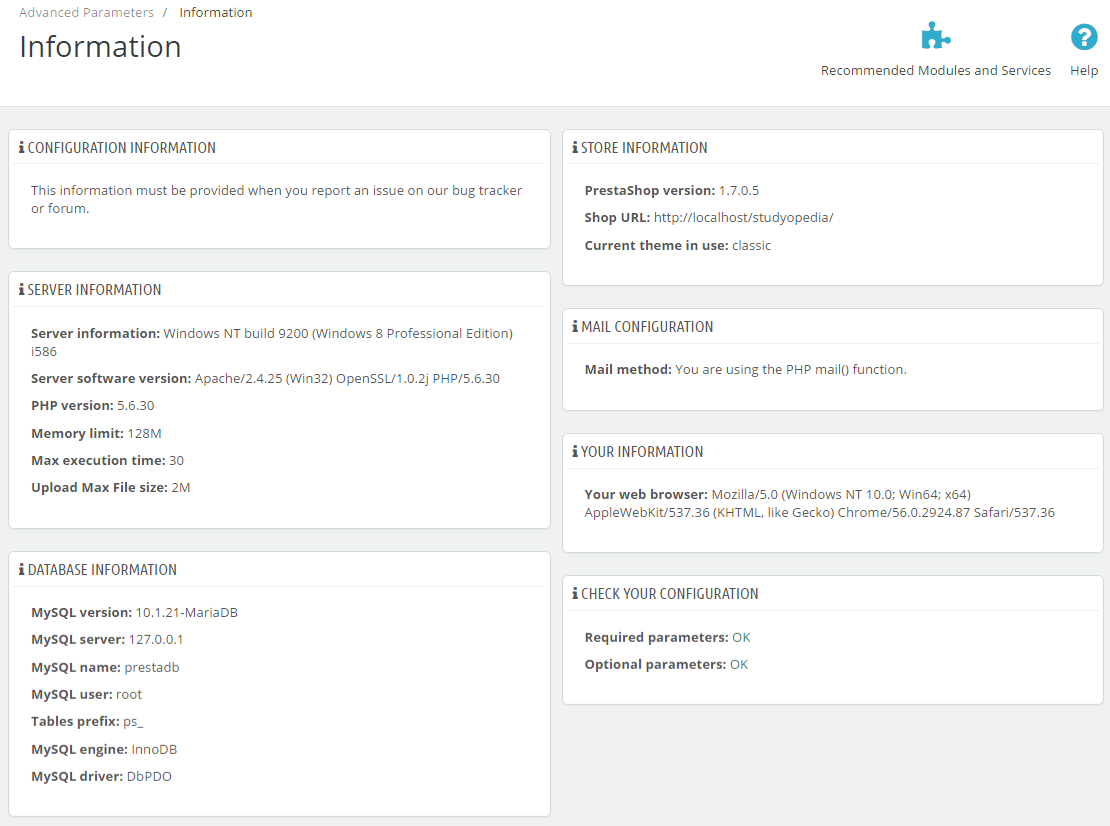 In this lesson we learned how to work with PrestaShop Configuration Information such as Server Information, Database Information, and Store Information.