12 Oct

Add new language to PrestaShop Store

To get more engagement and customers, you may need to add support for multiple languages on your PrestaShop Store With PrestaShop, no need to add a new extension or plugin. The open source E-commerce solution comes with settings to add new languages. In this lesson we will learn how to add new language to PrestaShop Store.

To reach PrestaShop language section, login to the store as an admin and reach the PrestaShop Dashboard. Under the section IMPROVE, click International.

After that you need to click Localization.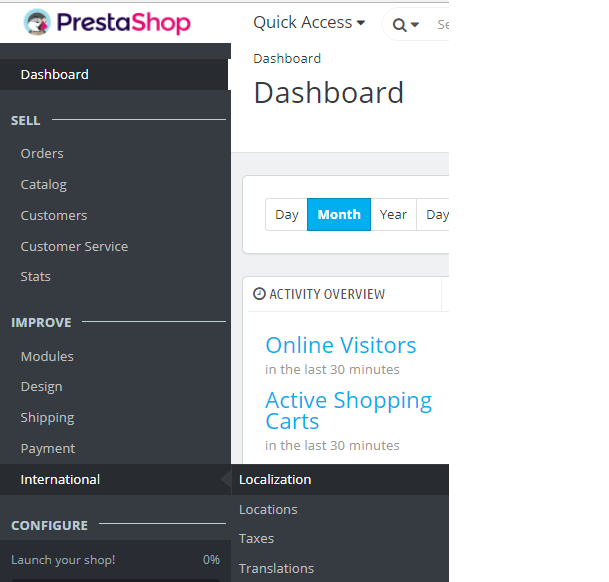 After clicking Localization, some sections are visible, wherein tabs for localization, languages, currencies and Geolocation.
Go to the Languages tab and the following section is visible,

As you can see above, we have a single language English enabled on the PrestaShop Store.
Now click Add new language,
You will reach the language section now. Add the details such as language name, ISO Code, Languages code, Date Format, etc. We're adding French language,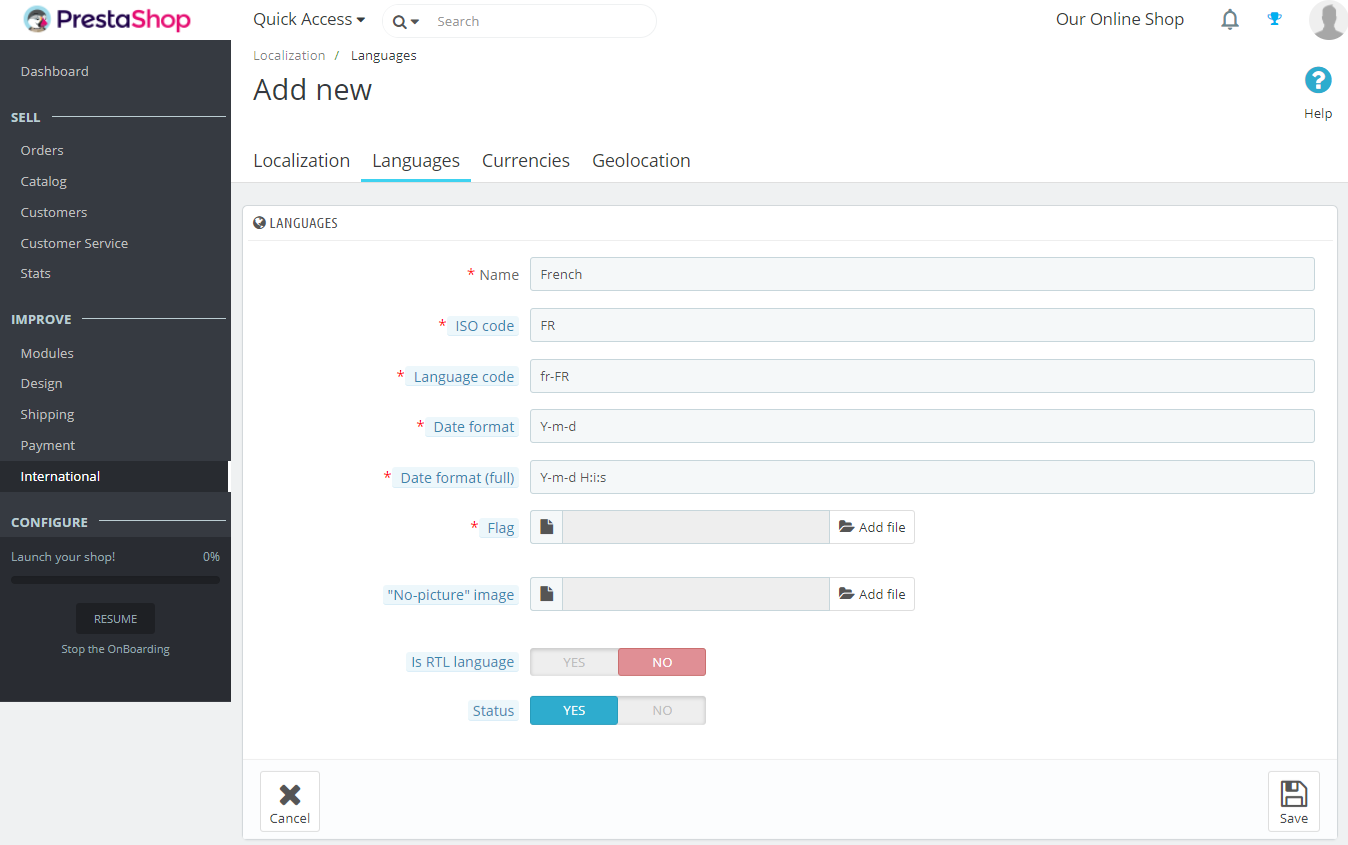 You can also upload a flag to the language. After adding the details for new language, click Save.
Now a success message is visible on the Locations list page. Here, search Japan and you can see the newly added country is visible,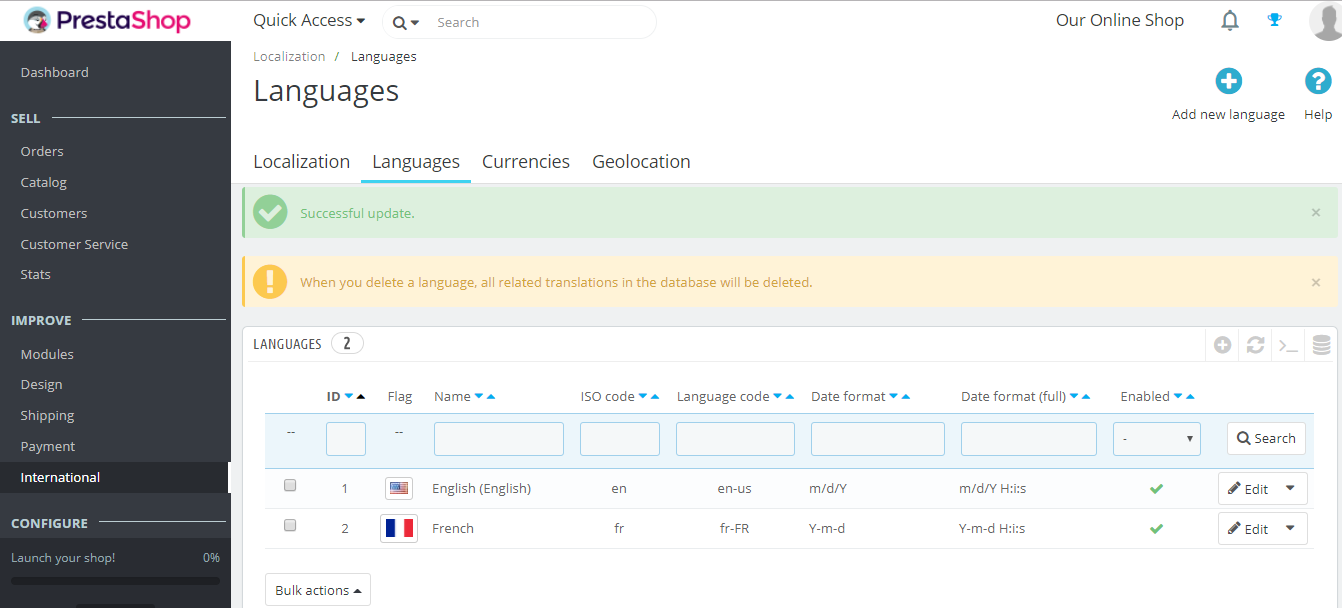 In this lesson, we learned how to add new location to PrestaShop Store. We added French to the PrestaShop Store.