13 Oct

Cache Management For PrestaShop Store

Caching stores the static version of the store. This enhances the performance, since this skips loading the scripts again and again. The web browser stores the cached versions of the pages on your system. When you will do some changes on your website, it may not reflect. For immediately reflecting it, use caching on your website. Clear the cache to see the changes. In this lesson we will learn about Cache Management for PrestaShop Store.

To reach the cache management section, login to the store as an admin and reach the PrestaShop Dashboard.

Under the section CONFIGURE, click Advanced Parameters.

After that you need to click Performance.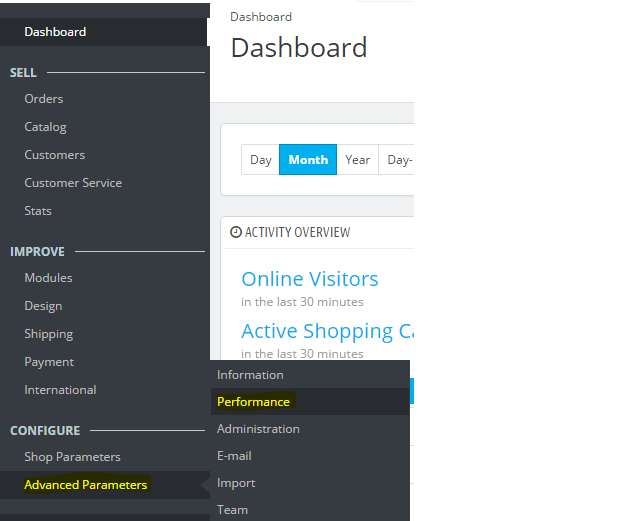 Here, you need to work on the settings for cache management,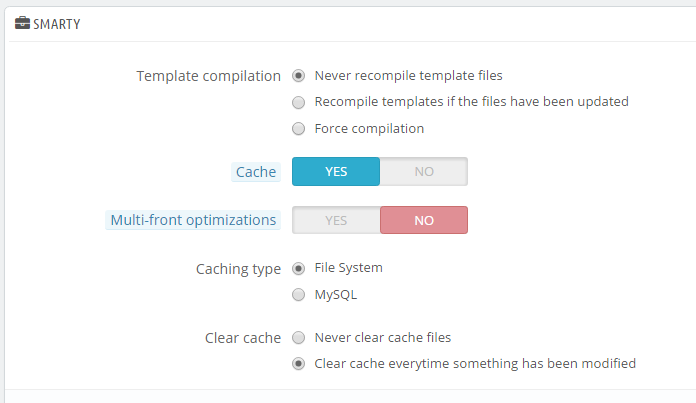 Modules and plugins are also provided for clearing cache, but PrestaShop provides the default options for managing cache.