10 Oct

Add Favicon Icon to PrestaShop Store

When you will install PrestaShop, the default logo will be visible, with default Favicon icon of PrestaShop. For your store, you can easily add a new logo as well as Favicon icon. In the previous lesson, we learned how to add new logo to PrestaShop. Now, we will see what is favicon and how to add favicon icon to PrestaShop Store.
What is a Favicon
Favicon is a website icon, visible on the web browser tab whenever the site is loaded or a bookmark icon, which is visible when the web page is bookmarked.
Add new Favicon Icon
To add or change the favicon, login to the store as an admin and reach the PrestaShop Store Dashboard,
Go to IMPROVE > Design > Theme & Logo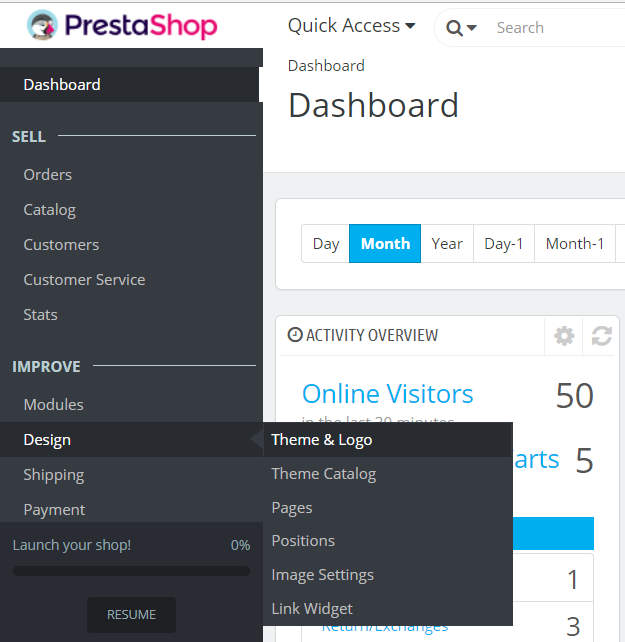 Now you will reach the PrestaShop Themes section, where the current themes and Theme Settings are visible. Customize the Theme from here such as changing logo, Favicon, etc.
On the reaching the Theme section, our current theme, Classic is visible with the settings. Go to the  Favicon tab. Right now, the following PrestaShop icon is visible,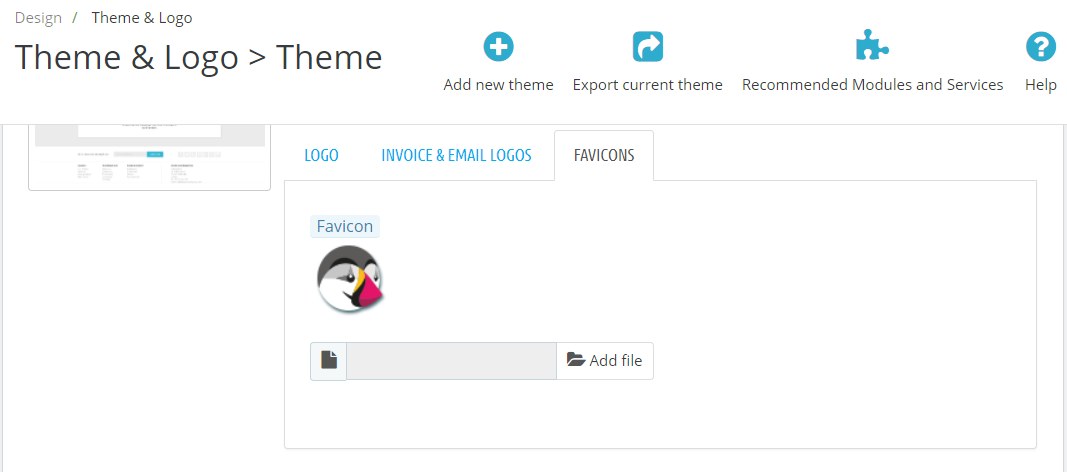 Now, upload an icon file by clicking Add file.
After uploading the icon, click Save.  A success message is visible, which confirms the successful uploading of favicon,

Now, go to the store home page and refresh.
The new favicon is visible,

In this lesson, we learned how to add favicon icon to PrestaShop Store.