06 Aug

Visit osCommerce Store home page

After osCommerce installation, to check the default store, visit osCommerce store for the first time. A default store gets created after the installation of osCommerce is successful. The website is visible with the default settings.

For visiting the osCommerce store for the first time, type the following address on the web browser and press enter,

http://localhost/studyopedia/

On pressing enter after typing the above address, you can see the following page, which shows the store's front page,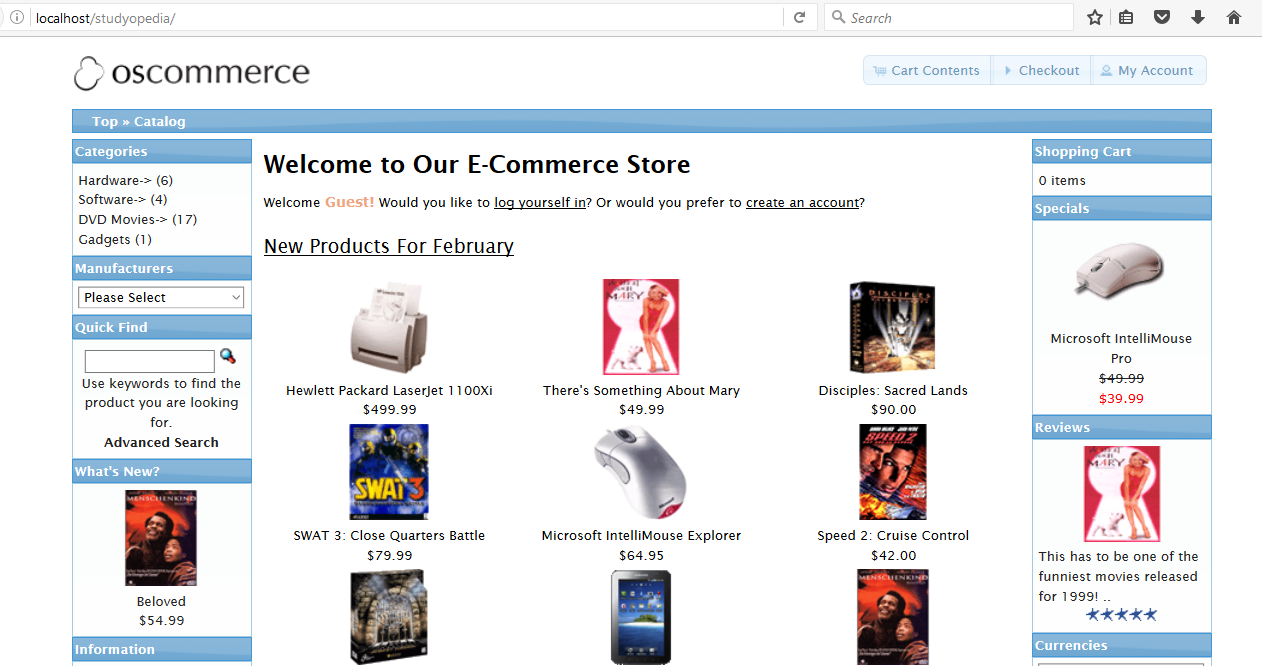 Above, the default store is visible with demo products and other sections.
In the next lesson, we will learn how to visit our osCommerce Ecommerce store for the first time.