16 Aug

osCommerce Special Products Insight

With osCommerce, add special products on the store. osCommerce Special Products are the products offered on discount, which is visible on the homepage as well. It comes under the Specials Administrator section. It is also known as Featured Products.

Login to the store as an admin and reach the Administrator section.

Go to Catalog menu and then click Specials.
After clicking Specials, the following section is visible wherein all the products added in the specials sections are visible.
The discounted price is also visible to the user. Also, using the Status column, you can add or remove any product from the Special Products section,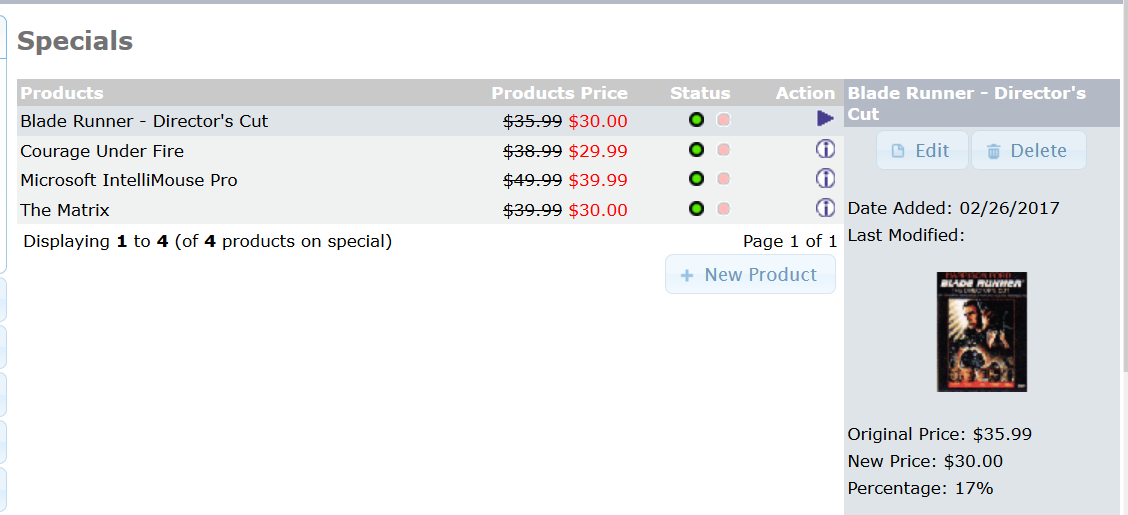 In the next lesson, we will learn how to add a new Special Product to osCommerce store.