13 Aug

Add new osCommerce Product

In the previous lesson, we learned how to add new osCommerce Category. In this lesson, we will learn how to add new osCommerce Product to the store.

Ecommerce store will add products regularly. New products will also be introduced and they need to be added in the correct category, with all the details like Product Details, Description, price, Discount, etc. For example, "Sports Shoes", "Casual Shoes", "Formal Shoes", "Sandals", "Sneaker" in the Footwear category.

To add new osCommerce product, login to the osCommerce store as an admin and reach the Administrator section.

Go to Catalog menu and then click Categories/ Products.

Now, you can see categories visible.
Now, if you want to add a new product in a category, let's say, Clothing, then select Clothing from the Go To dropdown, as shown below,

Above, we have category Clothing, but with no product, so let's add a new product.
Above, click New Product to add a new product under category Clothing.
After clicking New Product, the following section is visible, wherein add the product details and add a new product as shown below,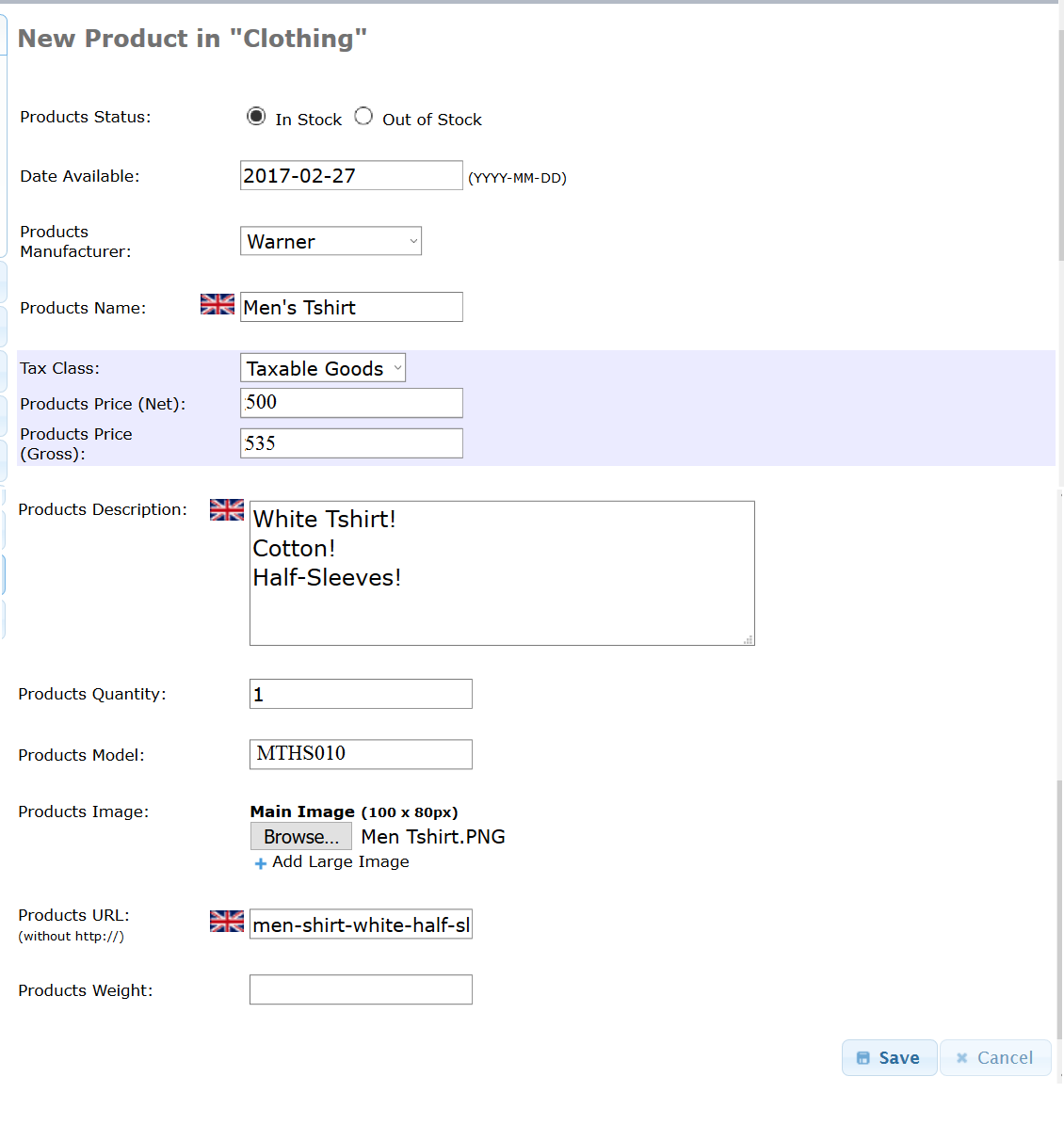 Clicking Save saves the product, so now we have a single product in our newly added category, Clothing, as shown below,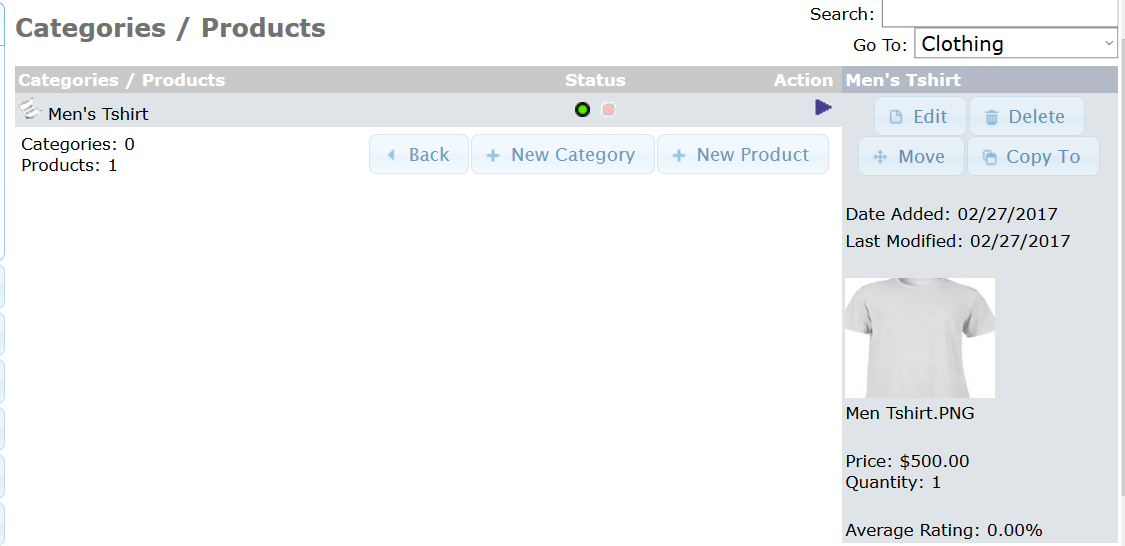 Go to the store now and here you can see our newly added product, T-shirt,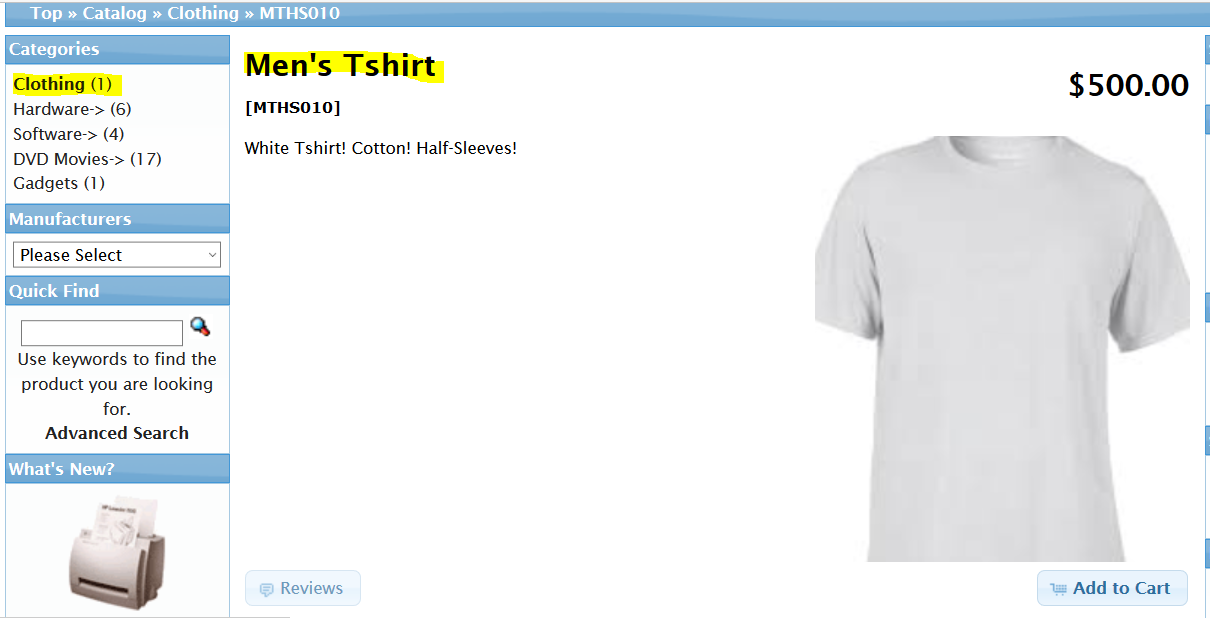 In the next lesson, we will learn how to add a new manufacturer to osCommerce store.