06 Aug

osCommerce Dashboard Insight

When you will login to the store as an admin, the first section visible will be the osCommerce Dashboard. The section provides various options for the administrator, which allows and helps to develop an online store or website,

Here's how the osCommerce dashboard section looks,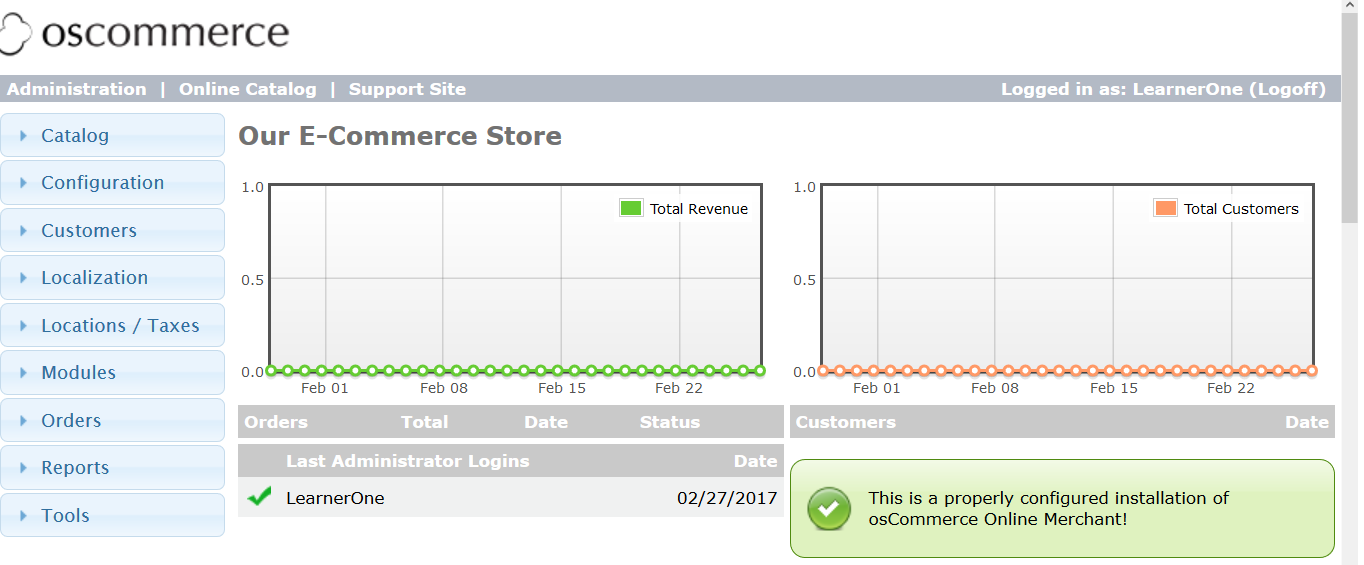 The top menu shows Administrator as well as Online Catalog menus. On the left some menus are visible, which gives real features to the store i.e. Catalog, Configuration, Orders, Customers, Tools, etc.
An option to Logoff is visible on the right of the osCommerce Dashboard.
Catalog
The Catalog menu is the first menu, which will be visible whenever you will login to the store as an admin. It lists all the products listed on the store, with the categories. The manufactures can also be checked from here.
Set and add new attributes for products from here. After purchasing the products, some customers may write reviews on the website. osCommerce provides a separate section to check the reviews. Special products, which are features products can also be added on the store regions such as sidebar, footer, etc.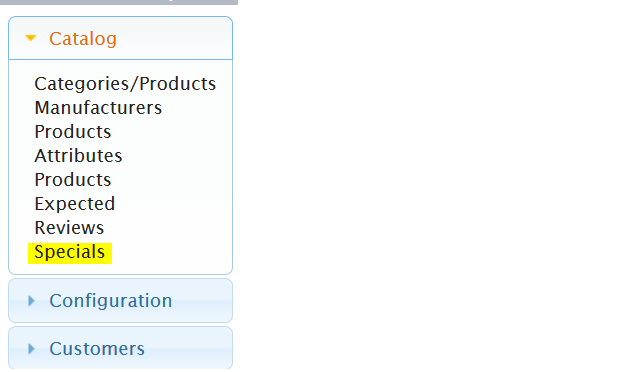 Configuration
The Configuration left menu has some excellent options, for example, cache management, checking customer details, etc. Gzip Compression settings can also be seen, which helps in reducing the load time of the website. Log section is also under Configuration menu.
Customers
The customers menu lists all the customers, with their details.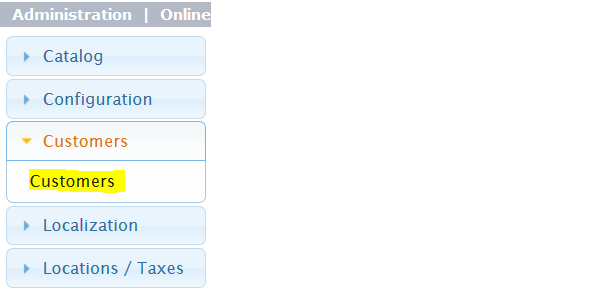 Localization
The osCommerce localization menu has the following sub-menus,
Currencies: Lists all the currencies on the store. Add a new currency from here.
Languages: Lists all the languages on the store. Add a new language from here.
Order Status: Shows the order status, whether pending, processing or delivered.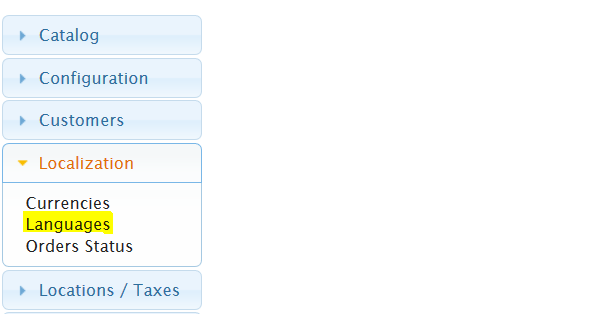 Locations/ Taxes
This menu provides options to add new Tax class, Tax rates as well as Tax zones on the store.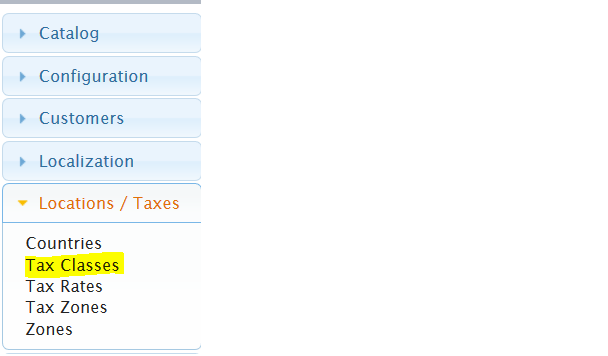 Modules
As the name tells, the modules menu provides all the modules. Modules extend the functionality and features of a website or store. The modules in osCommerce can be used for adding new payment methods, shipping methods, content, etc.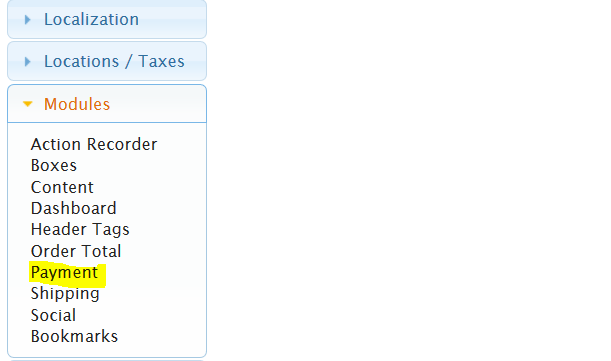 Orders
The Orders menu lists all the orders on the store. It shows the orders, with the customer name, order total, order date, order status. It also gives an option to get invoice, packaging slip, etc. It means complete details of an order are available here.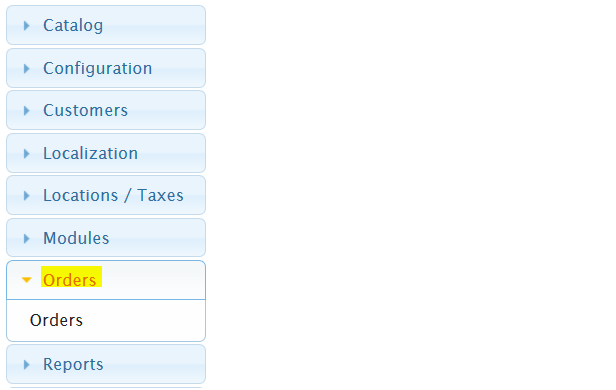 Reports
It lists the reports of the products purchased, customers orders, etc.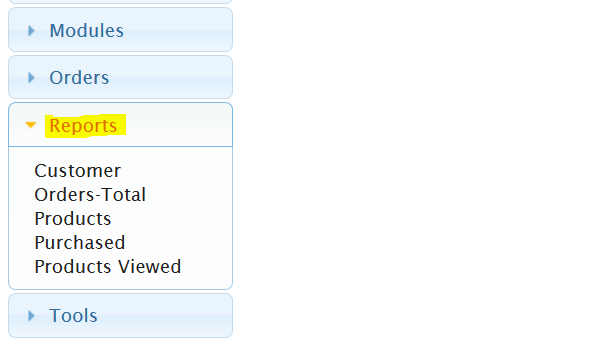 Tools
The Tools menu comes with options, which are key for every store or website. Here are some of its functions,
Controls the cache
Provides section for backup of database
Add new languages from here
Check the permissions of the store
Email settings
Work with security settings to make your website more secure.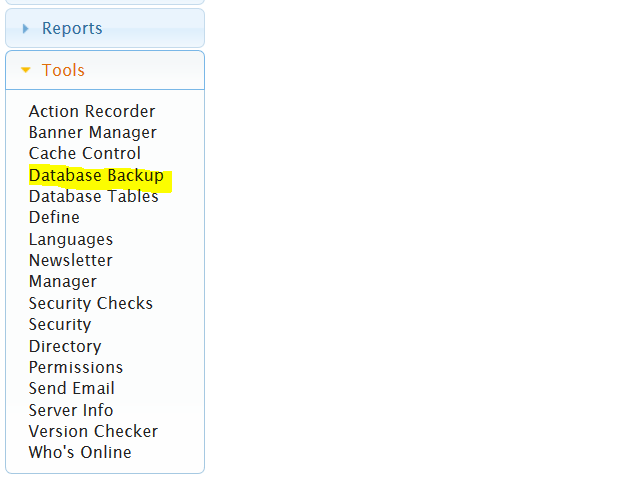 In the next lesson, we will learn how to work with osCommerce store settings to develop an amazing Ecommerce website.