14 Aug

Add new osCommerce Customer

Customers are those who login to an E-Commerce store, to buy one or more than one products. In this lesson, we will learn how to add new osCommerce customer.

Let's say a user Paul create account on your store.
Create Account
To create an account, go to the osCommerce store homepage first and click MyAccount,

Now, we have reached the login page, user Paul isn't having an account, so click on Continue under New Customer as shown below,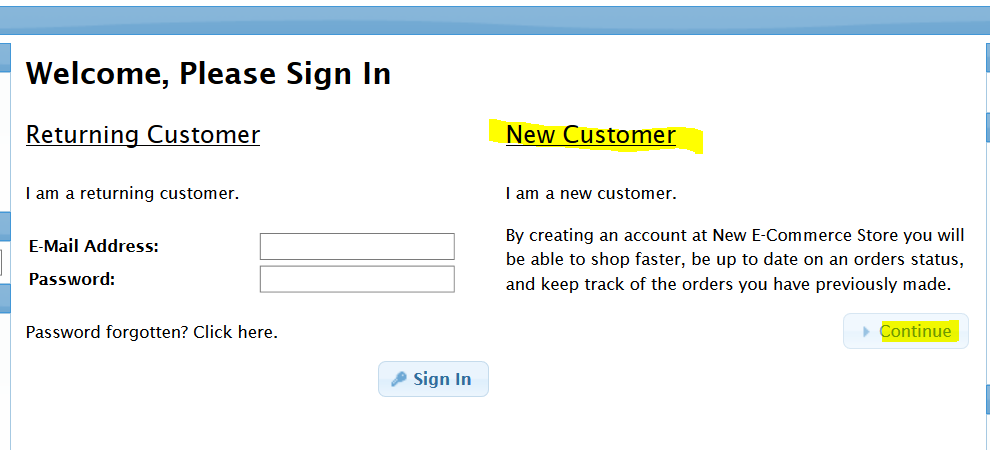 The customer will add the Account Information here.
For account information, add the following:
Personal Details
Add the name, date of birth and email address.
Company Details

Add the company name here.
Address
The customer needs to add complete address in this section.
Contact Information

Add the telephone number, fax number and whether you want Newsletter from the store or not.
After adding the account information, click Continue,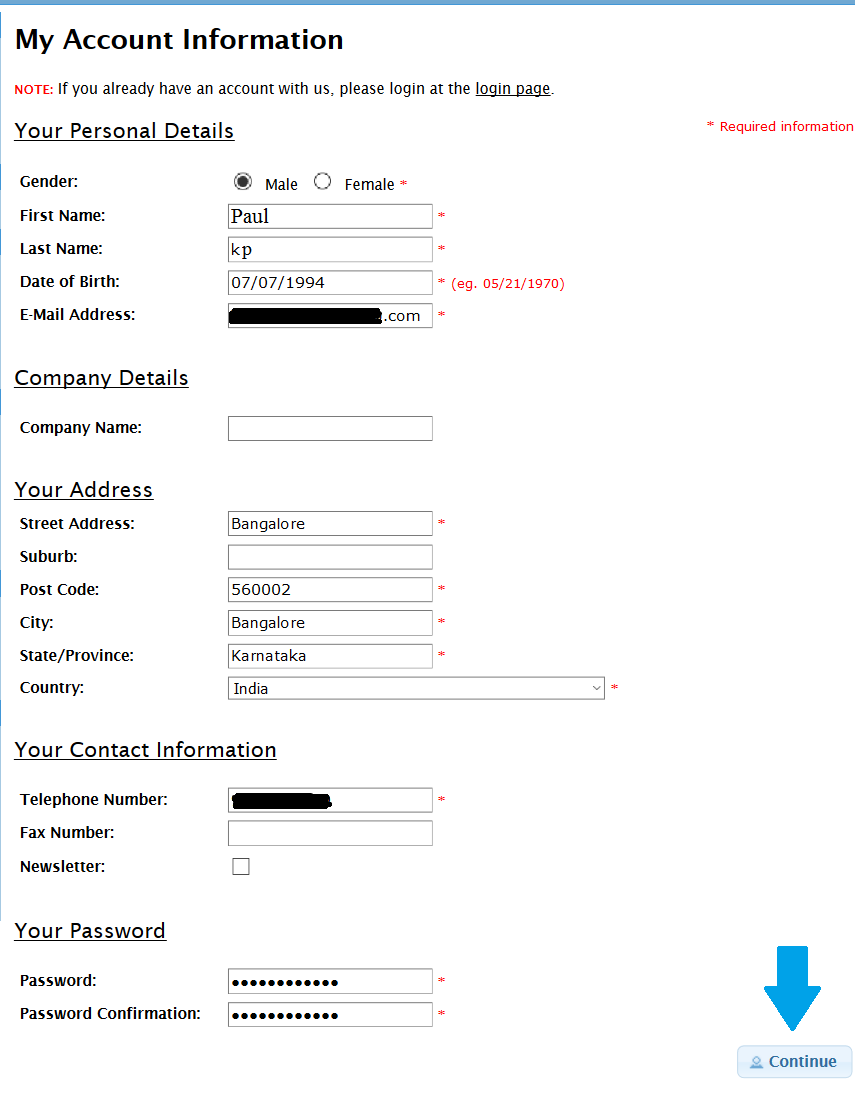 After that you will receive a confirmation email on the email-id you mentioned. Confirm and then login to your account as shown below,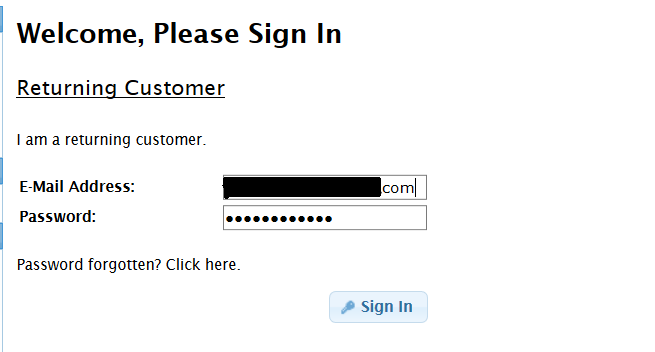 In the next lesson, we will learn how to check all the customers in osCommerce.