16 Aug

Add new osCommerce Special Product

In the previous lesson, we learned what is a special product in osCommerce and how to check all the special products. Easily add new osCommerce special product. Special products are featured products, which you can feature on the homepage of the store as well.

To reach the settings, login to the osCommerce store as an admin and from the Catalog left menu, select Special.

After reaching the specials product section, as in the previous lesson, click New Product,

Now, a section is visible to add a new product to special products. We will be adding Men's Tshirt, which we added before in the add new osCommerce product lesson.
Its cost was $500, so now we will give a discount of 10% on it as shown below,

Above, you can keep the expiry date as empty, if you want no expiration for your product.
After doing the changes, click Save.
Now, under the Specials section, our new product with a discount is visible as you can see below,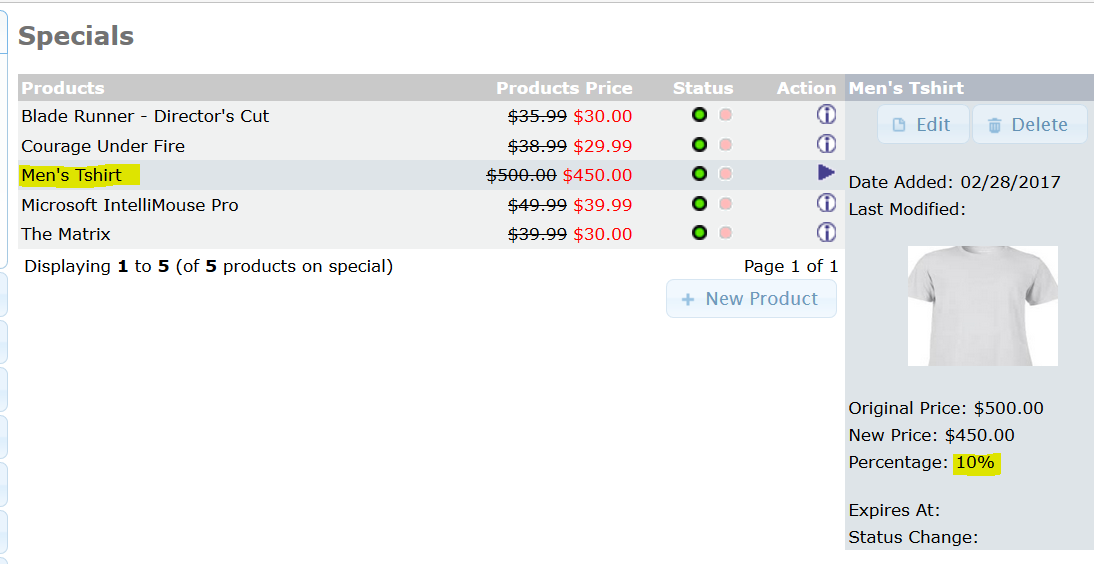 Let's go to the osCommerce store homepage and let's see what is visible under the Specials section.
On clicking Specials on the right sidebar, you can see all the special products,